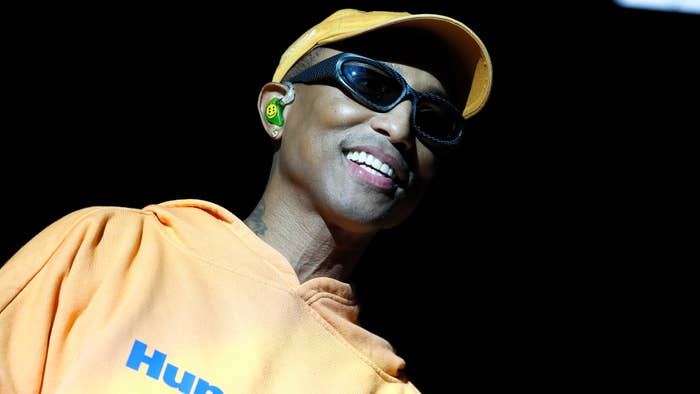 The web3 NFT, media, and entertainment brand made the announcement at an NFT-focused event in New York on Tuesday, per a report from Decrypt. In a video statement shared at the event in question, Pharrell said he's a "big fan" of Doodles, adding that his new role (which is also said to see him joining the board) will enable him and the larger Doodles team to "build from the core community outward."
Another Pharrell-centered announcement from Tuesday's proceedings is that he is executive-producing the upcoming Doodles Records: Volume 1 album, which is reportedly set to be released as part of a partnership with Columbia Records.
Additionally, Doodles revealed that venture capital firm Seven Seven Six—founded by Katelin Holloway and Alexis Ohanian—leads Doodles' first round of financing.
Doodles was co-founded by Burnt Toast alongside web3 leaders Evan Keast and Jordan Castro, with its initial launch taking place last October. Collectors mentioned in a recent press release include Future, Justin Bieber, and Fat Joe. In May, Doodles appointed Julian Holguin to the position of partner and CEO.
Pharrell, meanwhile, isn't new to the NFT space. Earlier this year, he launched an NFT platform known as the Gallery of Digital Assets (GODA).