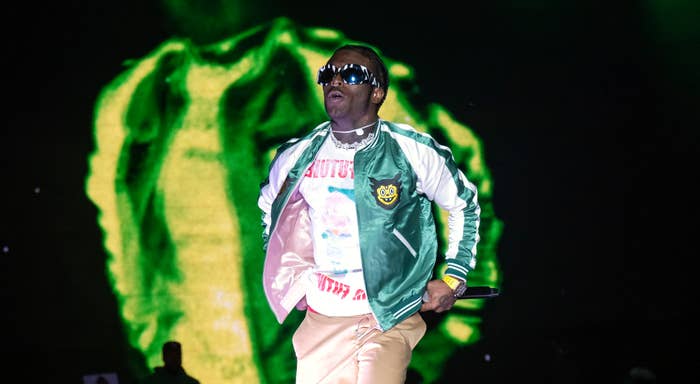 Tour-hungry Lil Uzi Vert fans were given arguably the best news of the year on Monday.
Per a press release that was shared with Complex, Uzi is set to launch a 20-city headlining tour in March 2023. Producing the tour, which marks Uzi's first headlining run since 2018, is Live Nation. Ticket information and related details regarding the North American trek are set to be unveiled soon.
News of an impending tour arrives following the release of Uzi's latest track, "Just Wanna Rock." They're also fresh off a recent string of festival sets, including Made in America and Pukkelpop. Meanwhile, fans have been awaiting the unveiling of additional insight into Pink Tape release plans.
Roughly a year ago, Uzi told fans they were taking their time with the project to ensure "it won't suck."
Uzi's most recent solo studio album remains Eternal Atake, which arrived to widespread acclaim in early 2020. The album was followed with a solo EP, Red & White, in July of this year. At one point, Uzi was linked to a mysterious blink-182 EP, although plans for those songs' release have presumably been scrapped in the wake of founding member Tom DeLonge's return to the band.
Among the litany of 2022 Uzi highlights are their appearance on the Jazzy's World TV YouTube channel. In the resulting interview, Uzi reflected on the important role school band played in their young musical development, as well as shared some words of encouragement on the importance of self-love.
"You gotta love yourself first before you can love anyone, right? You gotta love yourself, always remember that," they said in the clip, available here.