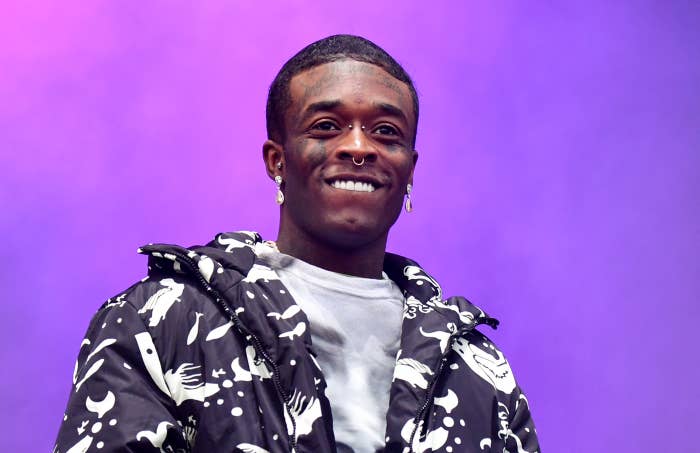 It's been a very long, complicated journey to the release of Lil Uzi Vert's next album. A year and a half has passed since he teased the title of Eternal Atake, and it's been nearly a full year since he first claimed the project was finished. At times, it looked like the album would never come out (like the moment he announced his retirement), but there have been signs of progress over the past couple months, culminating with the release of a single and music video for "Futsal Shuffle 2020." As we wait for Eternal Atake to finally arrive, let's retrace the many important steps on the road to Uzi's forthcoming LP.
July 17, 2018: Uzi teases album title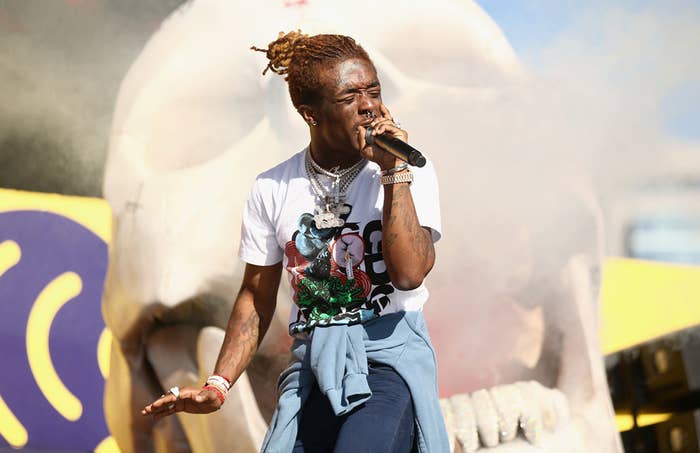 Nearly a year removed from the release of his debut album, Luv Is Rage 2, Lil Uzi Vert sent out two cryptic tweets that led fans to believe he had revealed the name of his next album. "Eternal Atake," Uzi tweeted. In a separate tweet, he added, "Eternal means forever. Atake means 2 overtake."
July 31, 2018: Uzi shares cult-referencing 'Eternal Atake' artwork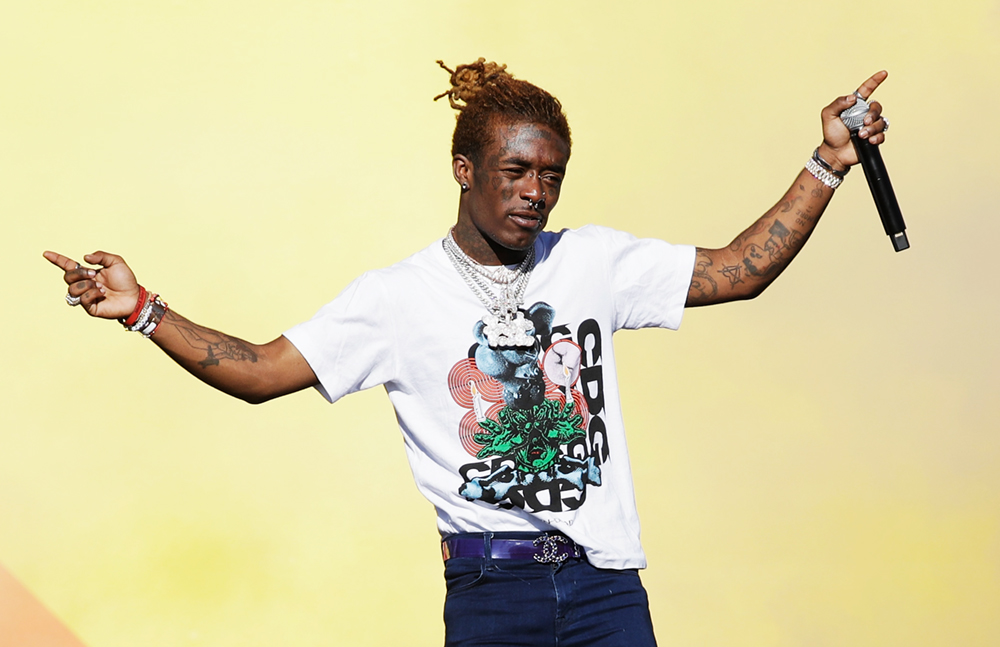 Lil Uzi celebrated his 24th birthday by uploading possible artwork for Eternal Atake on Instagram. The post featured colorful cosmic imagery as well as two lines of text that read, "As was promised - the keys to Eternal Atake are here again in Luv and Rage [The UFO 2] as Lil Uzi Vert and his Father 2000 yrs." Uzi included a mysterious IG caption that said, "Wanna hear? Do you think This is Track list cover or real deal."
Fans on Twitter were quick to point out that the artwork is a direct reference to imagery used by the Heaven's Gate cult: a UFO-based religious cult that existed in America for decades before leading to a mass suicide of 39 members in 1997.
August 3, 2018: Heaven's Gate threatens Uzi over artwork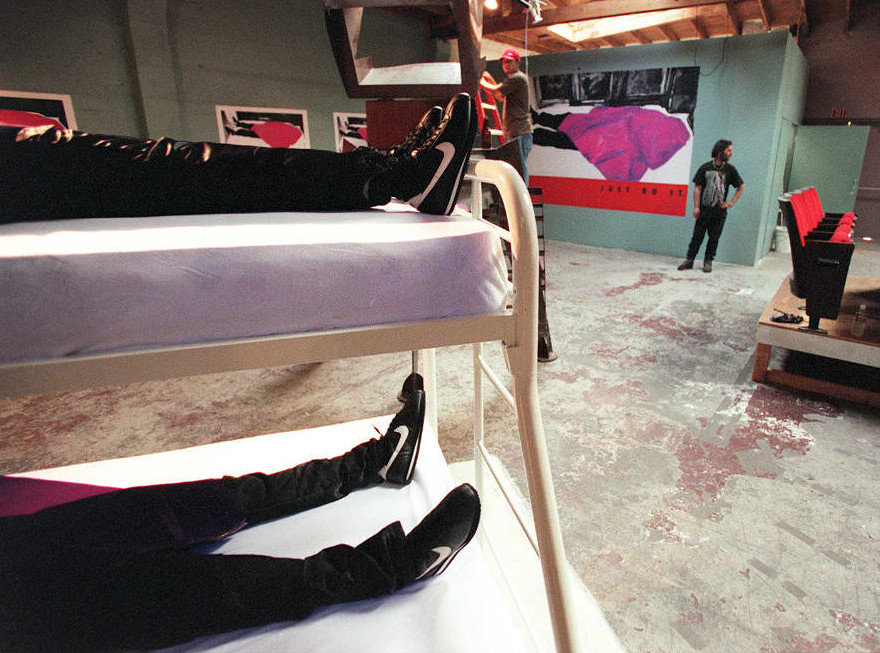 September 18, 2018: Uzi releases "New Patek"
December 8, 2018: Uzi says 'Eternal Atake' is finished
January 11, 2019: Uzi announces he's 'done with music'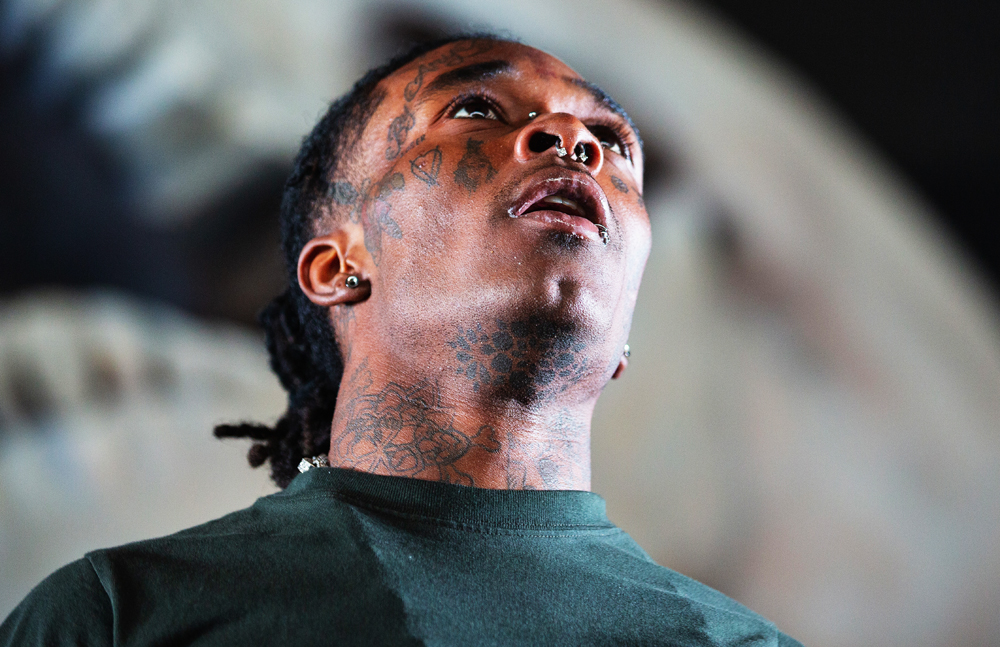 At the top of the year, Uzi shocked fans when he announced his decision to retire via Instagram. "I wanna take the time out to say I thank each and every one of my supporters but I'm done with Music," he wrote. "I deleted everything. I wanna be normal ... I wanna wake up in 2013. You are free."
January 13, 2019: Uzi hints at label woes on Instagram Live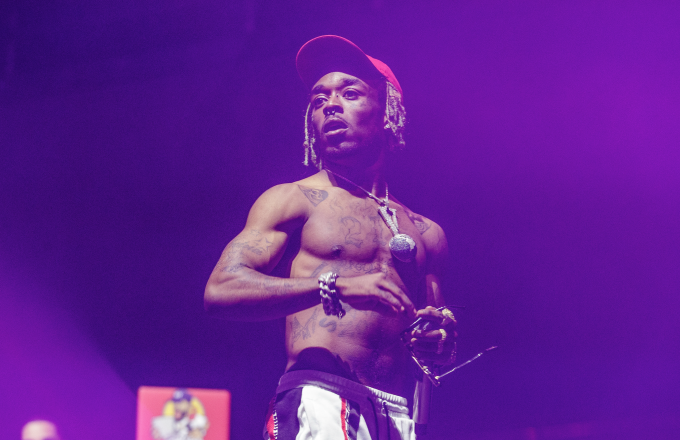 March 12, 2019: Uzi says he wants to leak 'Eternal Atake' on SoundCloud
March 23, 2019: DJ Drama claims Uzi can drop 'Eternal Atake' whenever he wants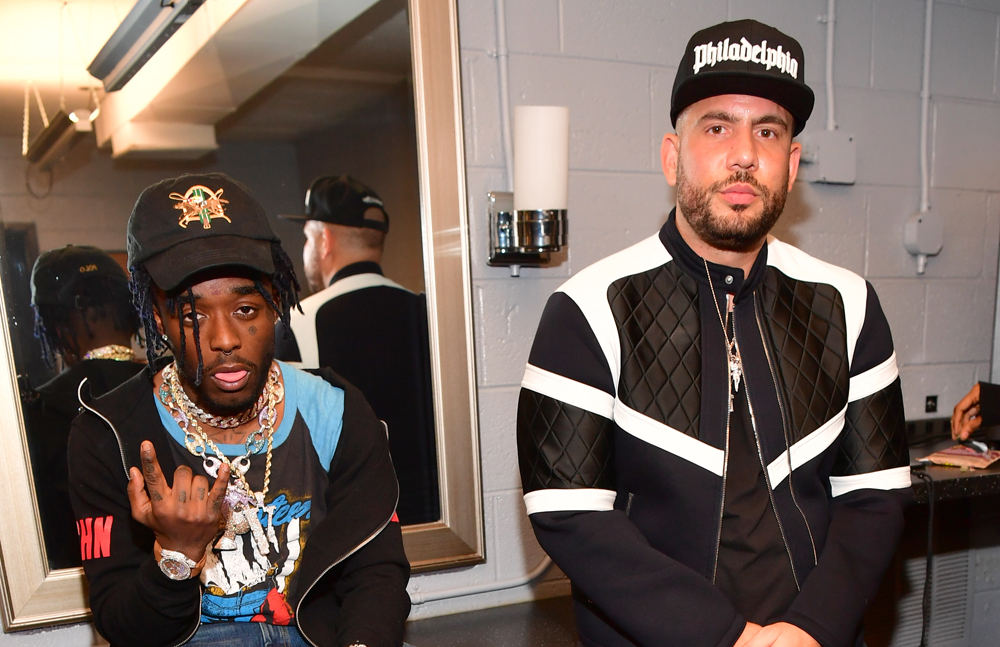 Two months after Lil Uzi Vert blamed his label for not allowing him to release new music, Generation Now co-founder DJ Drama took to Instagram to share his perspective. In a comment on an Instagram post from DJ Akademiks, Drama explained, "Uzi should put EA out tomorrow or any day he wants. He has me & Cannon's total support and blessings to drop it."
March 26, 2019: Roc Nation steps in to manage Uzi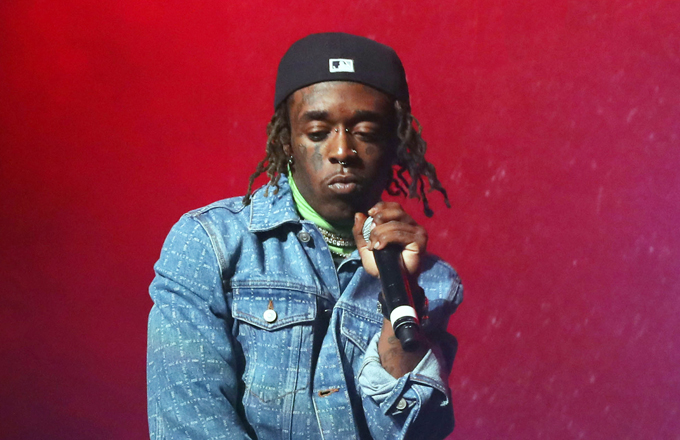 March 28, 2019: "Free Uzi" hits streaming services and is subsequently removed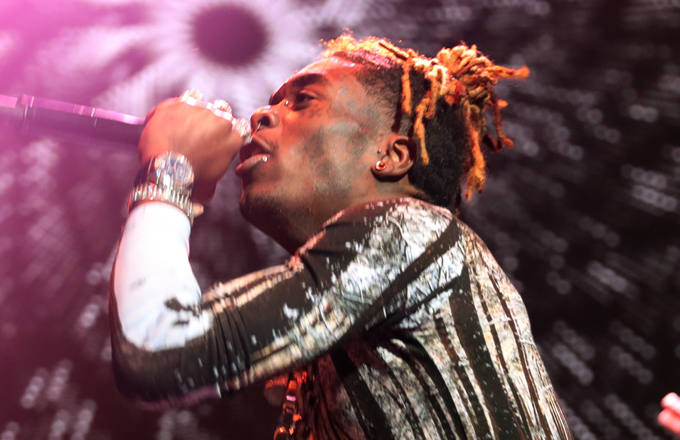 March 31, 2019: Hackers leak songs on Discord, Uzi responds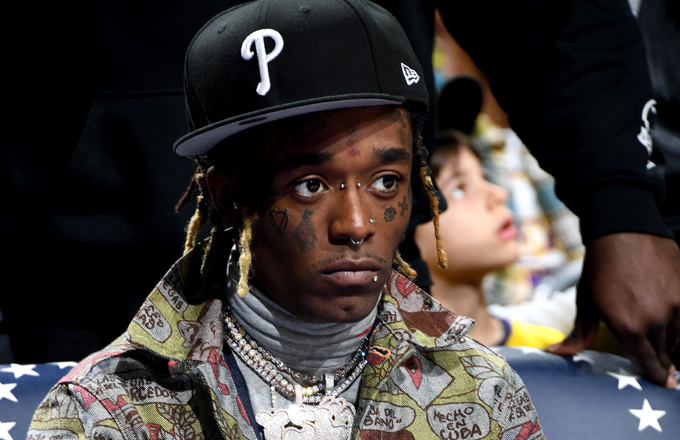 April 9, 2019: Uzi officially drops singles "Sanguine Paradise" and "That's a Rack"
April 11, 2019: Uzi collaborator says they've gone through 11 different versions of 'Eternal Atake'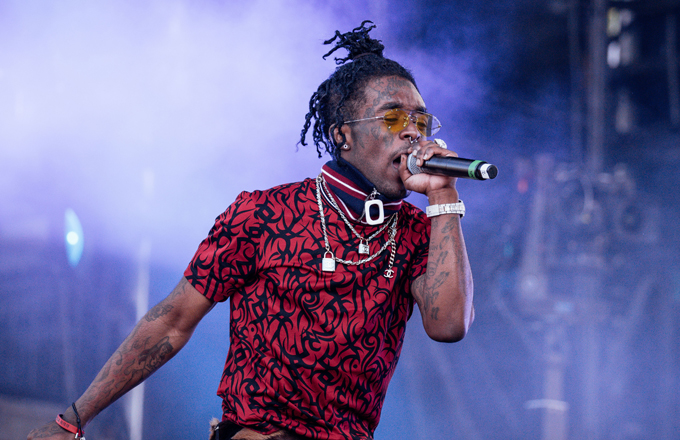 April 24, 2019: Uzi releases music video for "That's a Rack"
April 27, 2019: New Uzi songs previewed on the Weeknd's Beats 1 Radio show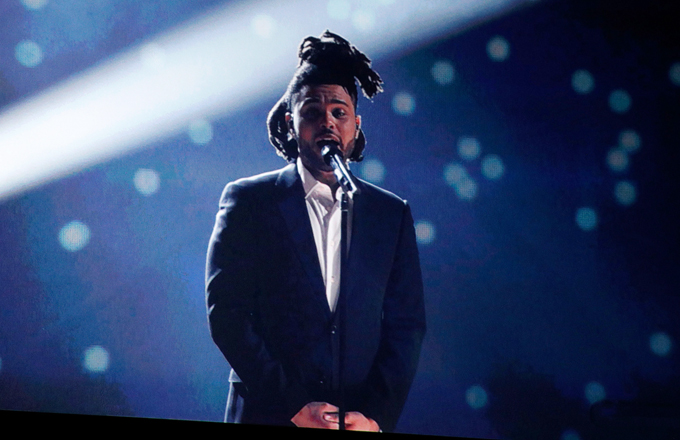 May 12, 2019: Uzi says the album's final song is finished
June 26, 2019: Uzi claims he doesn't know when 'Eternal Atake' will be released After Uzi suggested that Eternal Atake would be dropping in "three weeks" in early June, our hopes were dashed once again at the end of the month, when the rapper offered another less-than-definitive update on the album's release. Speaking to a fan who stopped him on the street, Uzi said he "doesn't know, honestly," when it would arrive.
July 3, 2019: Uzi drops video for "Sanguine Paradise"
July 4, 2019: Uzi cancels international festival dates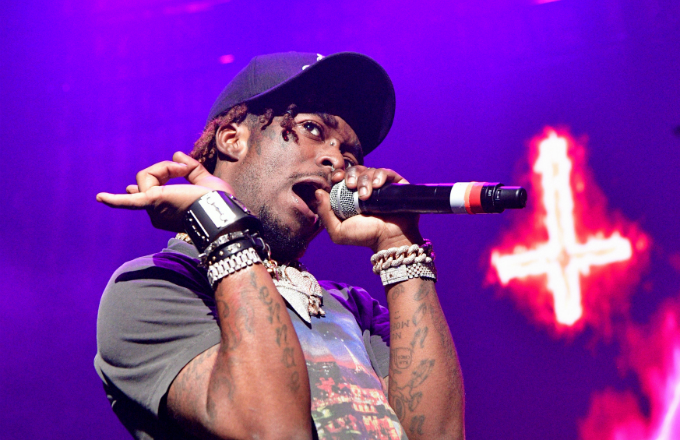 September 18, 2019: Uzi says music is 'just to make my family happy'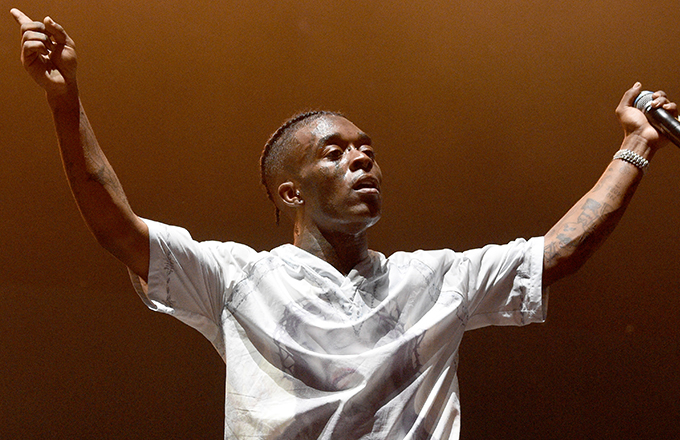 After teasing a new record with soon-to-be-viral choreography in November, Uzi made good on his promise weeks later, with the release of his new song "Futsal Shuffle 2020." Following promo singles, "That's a Rack" and "Sanguine Paradise," the dance-inspired earworm is rumored to appear on Eternal Atake. An immediate success, the song debuted at No. 5 on the Billboard Hot 100, earning Uzi his highest Hot 100 debut as a lead artist. 
December 18, 2019: Uzi vows to 'flood' 2020 with new music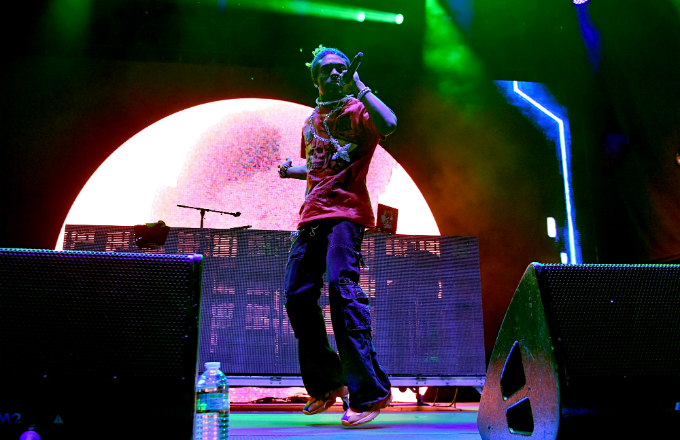 As "Futsal Shuffle 2020" racked up a heavy dose of streams in its first week of release, Uzi took to social media with a gleeful guarantee: "I think I'mma just flood 2020." Then, a few days later, the rapper celebrated Christmas with another tease, stating that he intends to treat 2020 like 2016—the year he dropped three mixtapes over a seven-month stretch (Lil Uzi Vert vs. the World, The Perfect LUV Tape, 1017 vs. The World). 
January 2, 2020: Coachella announces Uzi will play festival in 2020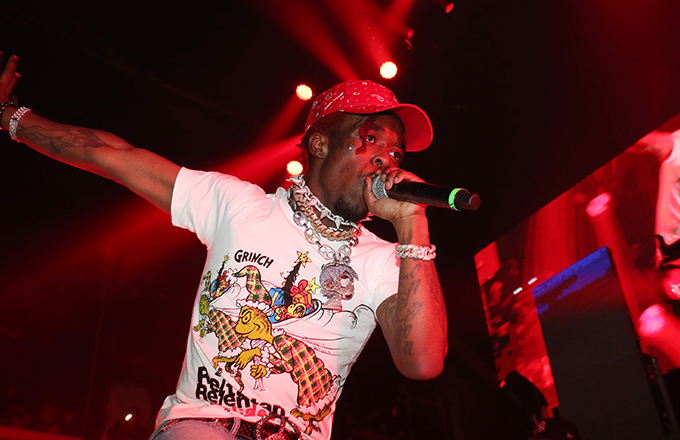 January 4, 2020: Rumored cover artwork for 'Eternal Atake' surfaces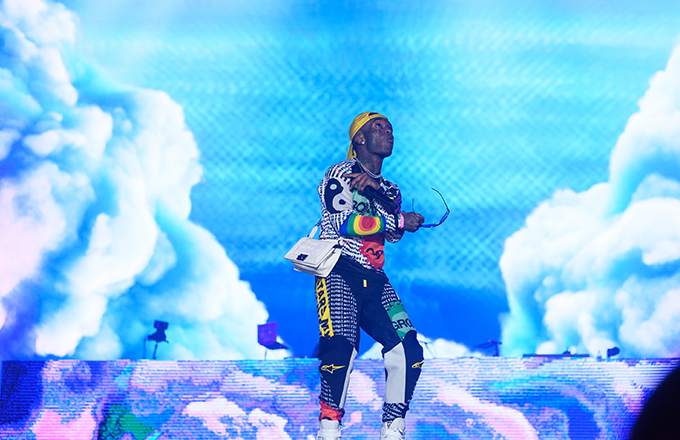 Last Saturday night, January 4, Uzi sent his Twitter followers into a frenzy when he posted and later deleted what many fans believe to be the official cover art for Eternal Atake. The image features a large spaceship, what looks to be a Stonehenge statue and a large congregation of people marveling at both, while a figure descends from the aircraft. For now, however, no official word has been spoken as to whether or not the image will actually play a role in the rollout of Eternal Atake.
January 5, 2019: Uzi hints that he's in 'final phase'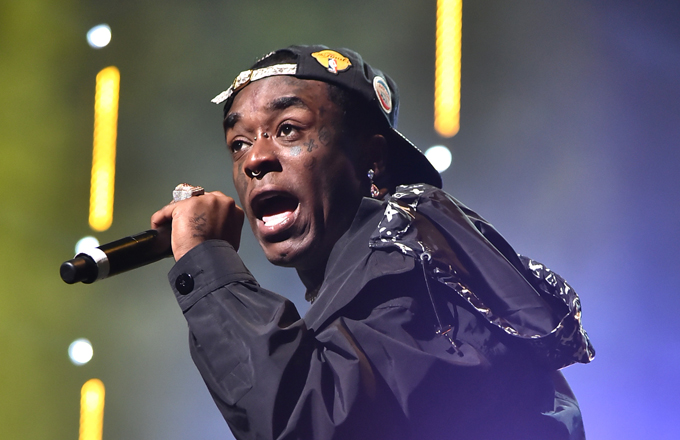 January 6, 2020: Uzi shares music video for "Futsal Shuffle 2020"