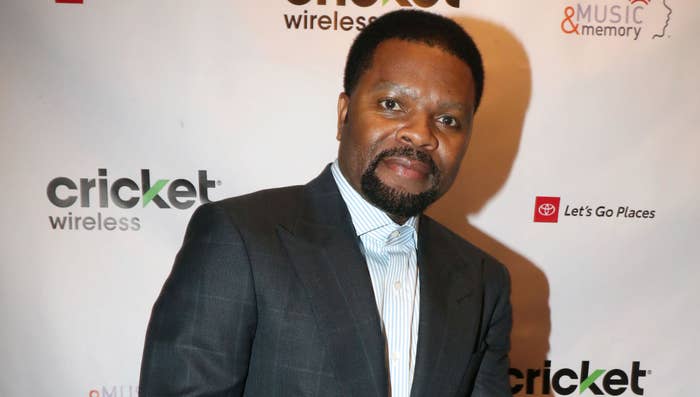 Rap-A-Lot Records founder J. Prince has addressed Megan Thee Stallion's controversial label lawsuit.
In court documents stemming from the suit against 1501 and its head, Carl Crawford, Prince is alleged to be "notorious in the music business of threats and intimidation" toward artists and others. Crawford's allegedly close association with Prince is also mentioned in the documents.
On Thursday, J. Prince responded at length to the suit, describing it as "wrapped around lies and stupidity" and also mentioning JAY-Z and Roc Nation.
"For the record we have no problem with negotiating with Megan but we do have a problem with dictators," he said. "I find it very interesting that Roc Nation would allow their employee to sign an affidavit and statement full of slanderous lies on my methods of doing business when we have partnered together on several occasions. I don't think JAY-Z is aware of this but only time will tell."
Prince also detailed what he said was a "known fact" about the relationship between majors and indies, specifically what he described as an issue of poaching.
"One of the first things they do is criticize the deal that raised that artist from the dead," he said. Elsewhere, J. Prince called Megan "a perfect candidate for self-destruction." He also assessed a 40 percent profit agreement as "a great deal," particularly for a then-unestablished artist.
In a follow-up post, Prince said he reached out to Megan's team "personally" for additional negotiations that never materialized.
1501's attempt to stop the release of Megan's new Suga project was denied late Wednesday. Additionally, District Court Judge Beau A. Miller made specific mention of J. Prince.
"Mr. Prince shall refrain from threatening or posting threatening or retaliatory social media posts or threats against [Megan], her agents, or her representatives," Miller said.
Both sides in the legal back-and-forth are furthermore "prohibited from communicating with the media concerning the underlying issues in this case without court approval."
This all started going public at the top of the month, with Megan taking to Instagram to allege that the label wasn't allowing for the release of new music. Megan also pointed to the signing of a management deal with Roc Nation as the moment she and her team decided they wanted to renegotiate with 1501. One day later, Megan filed suit against Crawford and the label. She also secured a temporary restraining order that would allow for new music to arrive on Friday. 
As news coverage of these developments started to stack up, Megan informed fans that her new project Suga would be arriving this week, complete with features by Kehlani and Gunna: