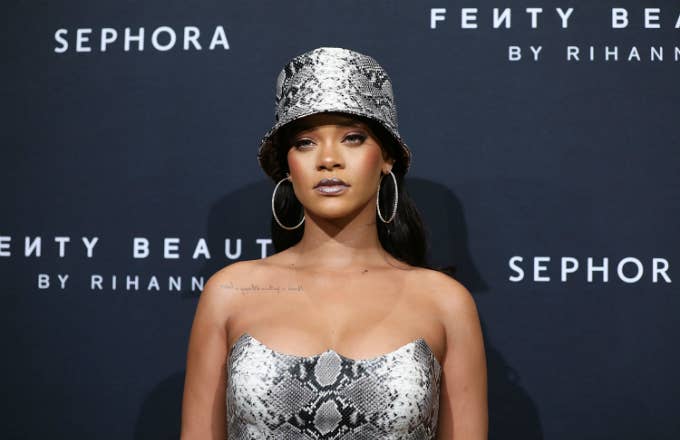 Multiple arrests have been made in connection with a marathon of burglaries targeting the residences of an assortment of celebrities and public figures, the Los Angeles Police Department announced Tuesday.
Four people, per a Billboardreport, have been arrested and are believed to be behind as many as two dozen burglaries in the area. Affected properties include those owned by Rihanna, Christina Milian, Yasiel Puig, and Robert Woods. Authorities have seized a slew of items believed to have been taken during the series of break-ins ranging from "expensive purses" to at least once vehicle. An estimated $50,000 in cash was also recovered.
"During recent months, the Los Angeles Police Department has become aware of a series of residential burglaries targeting actors, producers, musicians, and professional athletes living in the Los Angeles area," Lillian Carranza, captain of LAPD's commercial crimes division, said during a press conference Tuesday (Oct. 2). "Initially, it was believed that these homes were being burglarized at random. However, detectives learned that this was not the case."
On Friday (Sept. 28), a car carrying three suspects was stopped for an unrelated reason in the South Los Angeles area when stolen goods were found inside. Tyress Williams, Damaji Hall, and Jshawne Daniels were arrested at this time, followed two days later by Damaji's mother Ashle Hall.
The suspects gained access to the homes by keeping an eye on social media activity, tour dates, and traveling plans for the owners. "The group continuously changed their attire and appearance, wearing button-down shirts and driving luxury cars, all while scouting the homes of known celebrities and athletes as potential targets," Carranza said.
A separate report from USA Todaynoted that police had also found a list of future targets including LeBron James, Matt Damon, and Viola Davis.