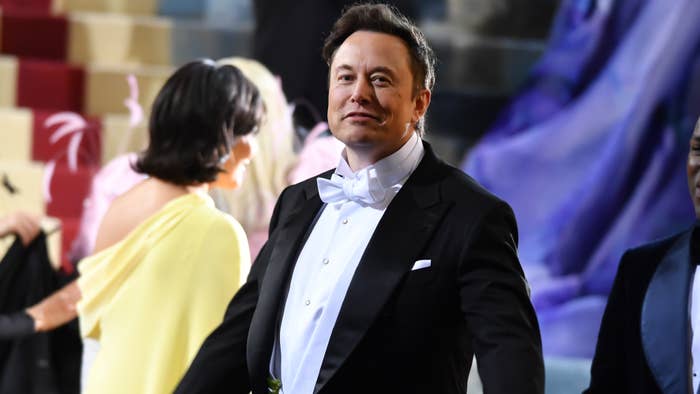 Elon Musk says he spoke with the artist formerly known as Kanye West this week about his recent Twitter activity.
As previously reported, Ye's account was restricted (not permanently suspended) after a tweet shared last week that was widely called out as antisemitic. Ye's Instagram, which has been a source of continued headlines as of late, was also restricted for violating site policy.
"Talked to ye today & expressed my concerns about his recent tweet, which I think he took to heart," Musk said on Monday.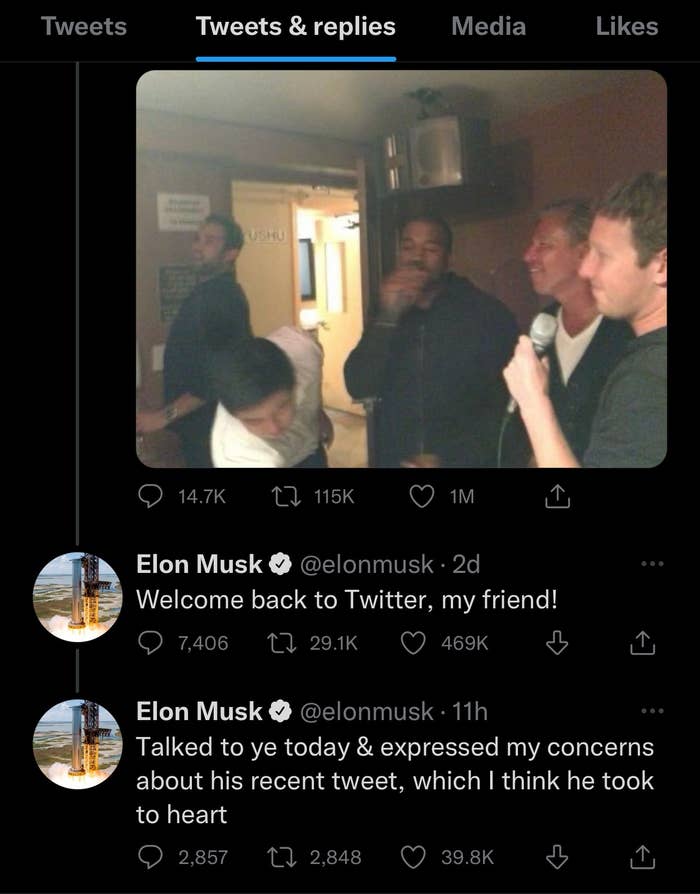 Earlier this month, Musk was reported byBloomberg to have changed his mind about his much-discussed Twitter buyout by offering to buy the company at the originally proposed price. Days later, per the Associated Press, a judge was confirmed to have delayed the kickoff of a trial surrounding the tentative merger.
In lieu of social media on Monday, Ye shared a 30-minute short titled Last Week (but also referred to as War) to YouTube. Meanwhile, criticism over his recent remarks, as well as his featuring of a "white lives matter" design in the YZY SZN 9 show in Paris this month, has continued to mount. 
John Legend, for example, shared a tweet about "free, independent thinkers" in which he didn't mention Ye directly, although the intent was clear. Halloween Ends star Jamie Lee Curtis, Jack Antonoff, and others have also called out Ye in recent days.