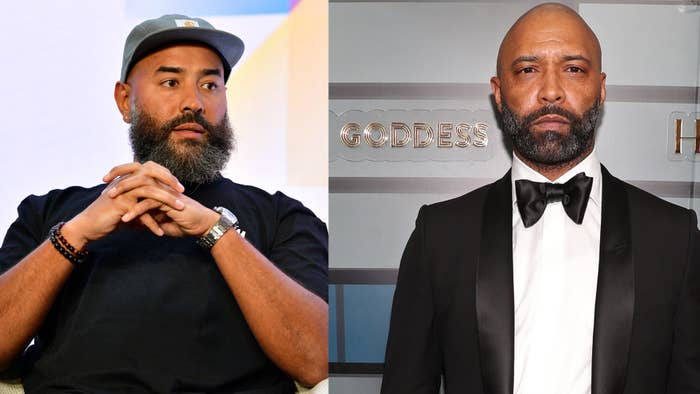 Ebro Darden has responded to Joe Budden's recent remarks about being asked if he was a "seat filler" at this past weekend's Hot 97 Summer Jam headlined by Cardi B.
In case you missed it, Budden spoke about his attendance at the 2023 edition of the event on a recent episode of his podcast. As Budden said, he showed up for the show to pick up tickets that were waiting for him, only to be asked by a woman who was apparently working in some capacity at the event whether he was a "seat filler" or not.
"But anyway, I get there. The girl says, 'Are you a seat filler?'" Budden recalled, later adding that he told this person he was "not a seat filler." The whole interaction, per Budden, was carried out while he was looking for the correct area to pick up his tickets.
An excerpt of this portion of the podcast episode quickly started making the rounds on Twitter, with some positing it as Budden having argued that Hot 97 was paying for seat fillers, although Budden never actually says that in the clip.
"U think a concert that only makes $$ on sponsors would pay people to be in seats? Ya'll a wild bunch," Darden said in a tweet Wednesday night.
In a follow-up, he shared screenshots of messages he exchanged with Funk Flex and TT Torrez.
"Since I don't manage Summer Jam any longer the team that does has a message for ya'll…. And [Joe Budden]," Darden said.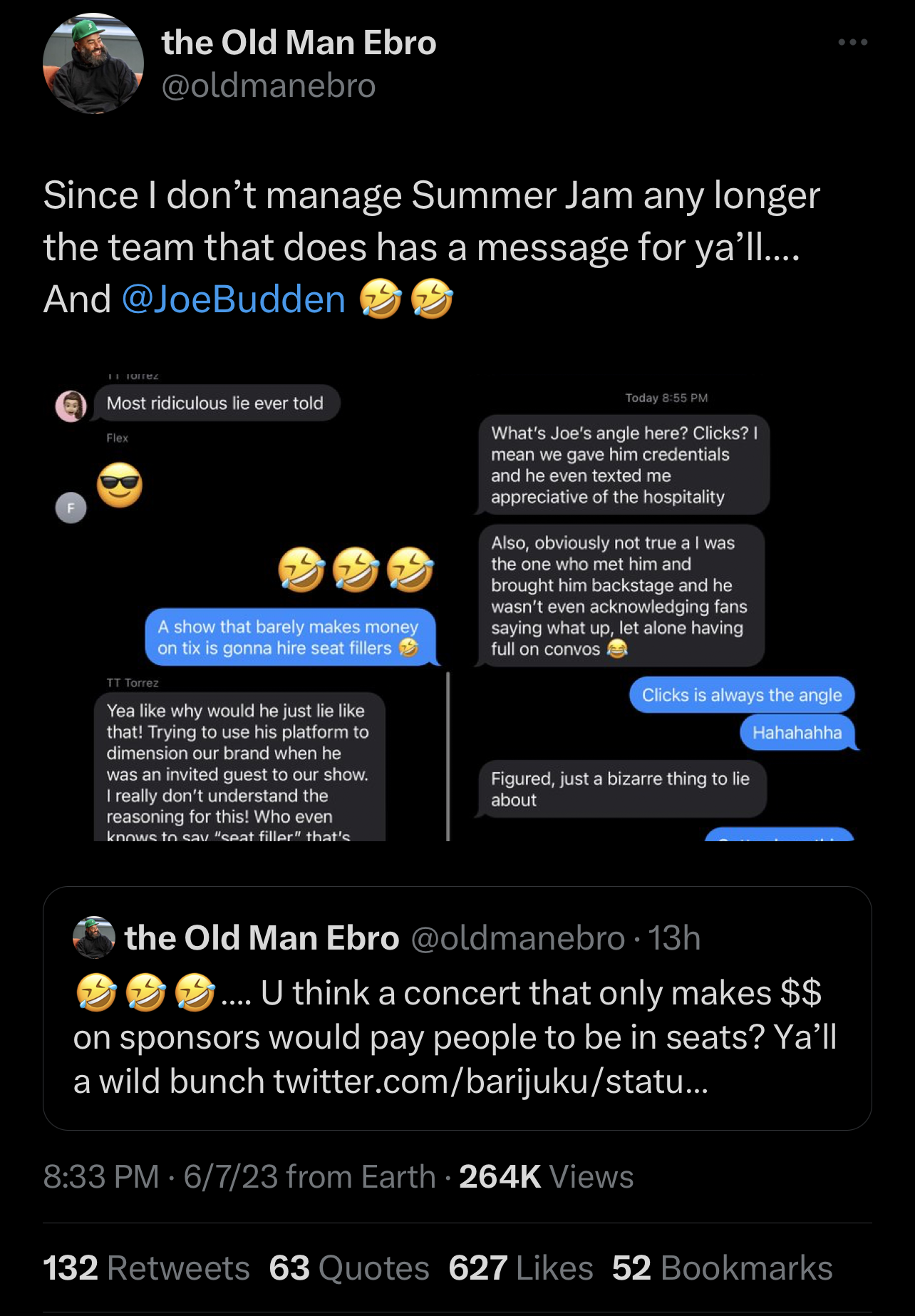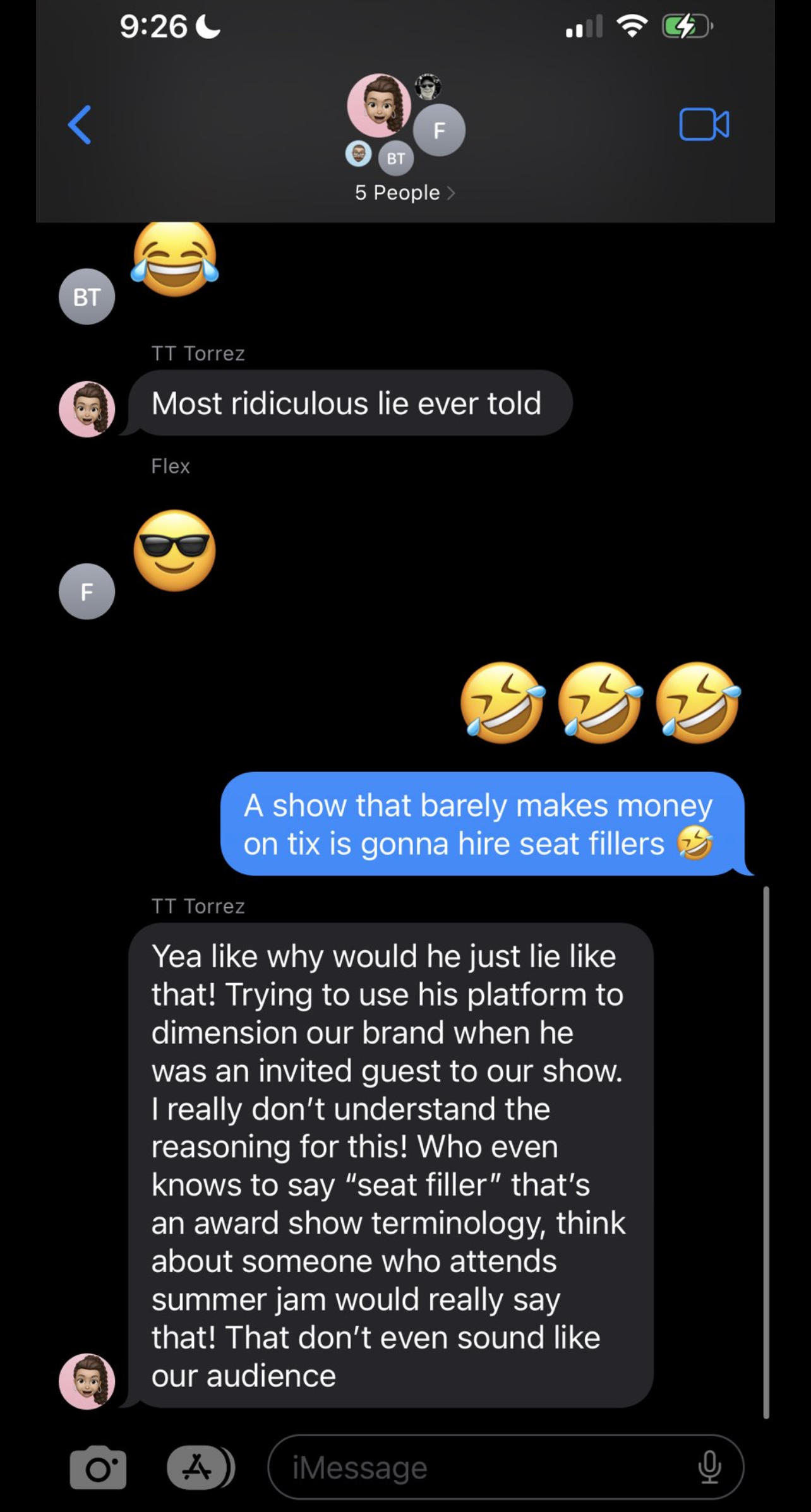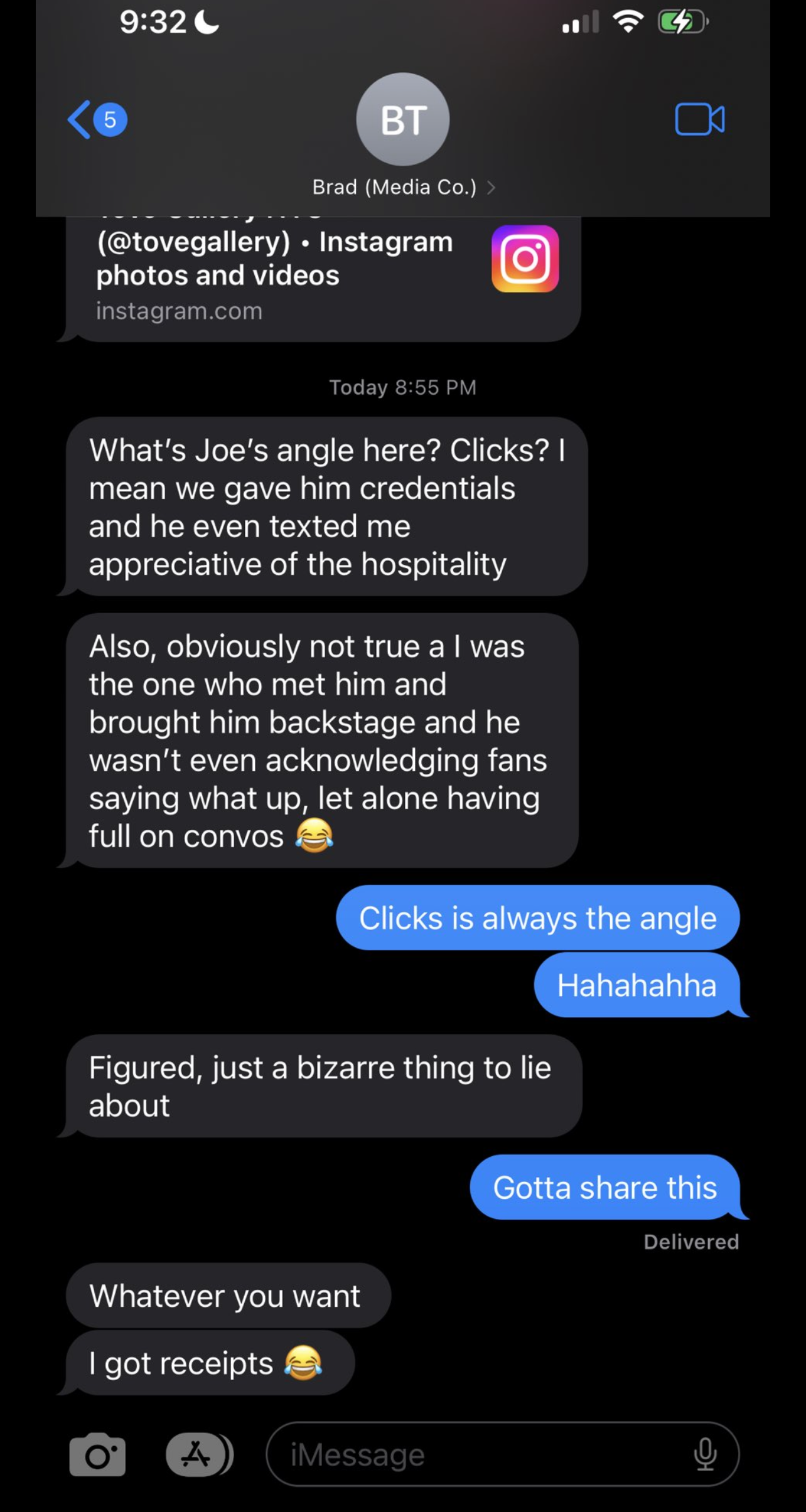 Budden himself later chimed in, asking Darden "What's this about?" In another tweet, he noted that the woman he discussed in the episode "didn't even work for [Hot 97]."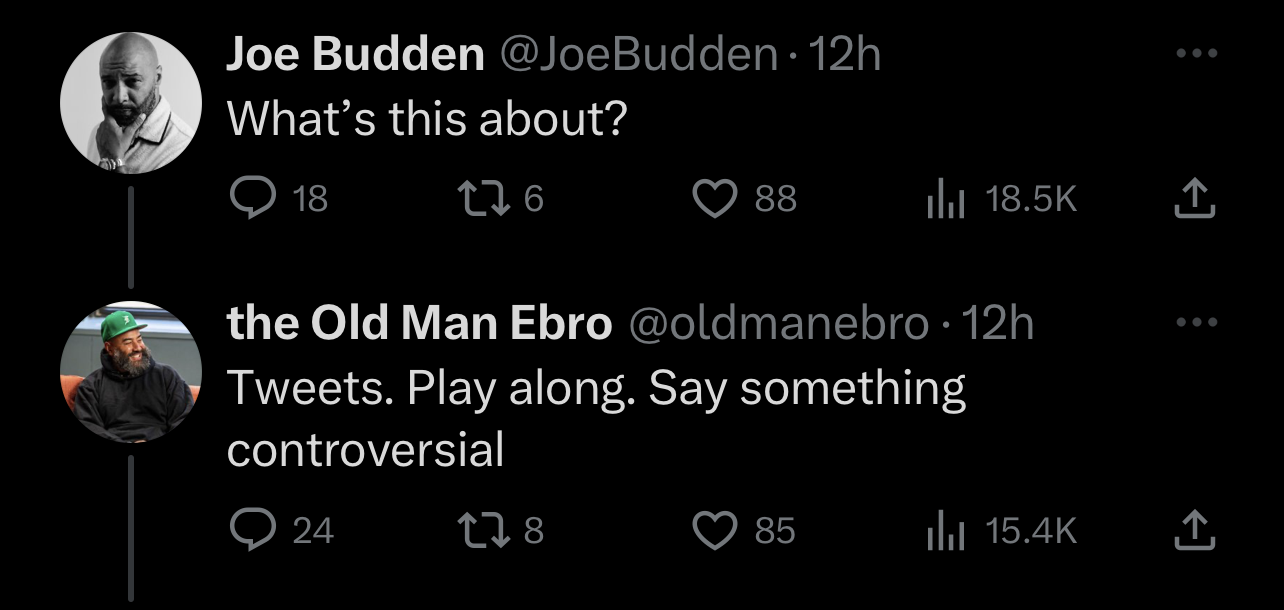 Furthermore, per Budden, this whole thing is a "non story."