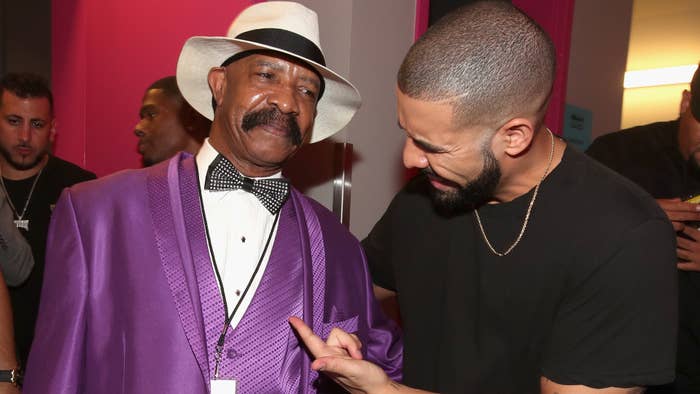 An investigation has been launched in the Los Angeles area after Drake's father reportedly received some worrisome phone calls at his home this week.
As first reported by TMZ, which cited police sources, police showed up at the home of Dennis Graham after he notified them of an unknown person placing "disturbing" calls and sending a text message. Over the course of these alleged communication attempts, the unknown individual is accused of mentioning Freemasons and Drake, though their intentions were not immediately clear. The calls and text reportedly took place in a 15-minute span.
Complex has reached out to a rep with the LAPD for comment. This story may be updated.
Drake, meanwhile, is currently out on the road on his co-headlining It's All a Blur Tour with Her Loss collaborator 21 Savage. The tour, which kicked off earlier this month with two dates in Chicago, runs through early October and also sees the duo hitting Nashville, Miami, Atlanta, New Orleans, Austin, and more.
Following a DM-shared suggestion from Drake himself, Complex recently assembled a group of Instagram models to share their thoughts on his Titles Ruin Everything poetry book. See the results here.
The book is expected to be followed by a new album, For All the Dogs, at some point later this year.