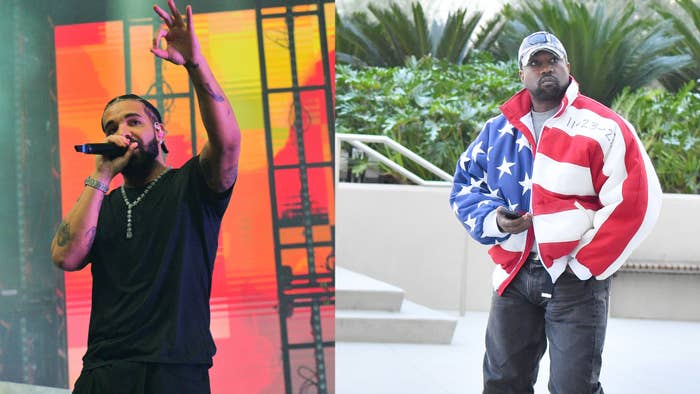 Drake's dad has addressed the chatter surrounding a recently previewed track from his son that featured a Kim Kardashian sample.
The track in question, tentatively titled "Rescue Me," was previewed for fans during an episode of The Fry Yiy Show on SiriusXM Radio over the weekend. It features a sample of Kim taken from the series finale of Keeping Up With the Kardashians, specifically her declaration that she "didn't come this far, just to come this far and not be happy."
These comments, of course, were originally delivered during a conversation between Kim and Kris Jenner over her relationship with Kanye West, now known as Ye. Notably, Ye one year later descended into a series of anti-Semitic remarks, ultimately leading to an appearance on InfoWars during which he espoused more of the same—including (but not limited to) "I like Hitler."
As for the recently previewed Drake track itself, many fans have posited it as a revival of sorts of past issues between the two artists, who previously set aside their differences for the Free Larry Hoover co-headlining event in 2021. But Drake's father, Dennis Graham, has insisted that is not the case.
"Drake is not trolling anyone, it's just a song," he commented on a recent Instagram update from TMZ. "Why try and create a Kanye and Drake beef again?"