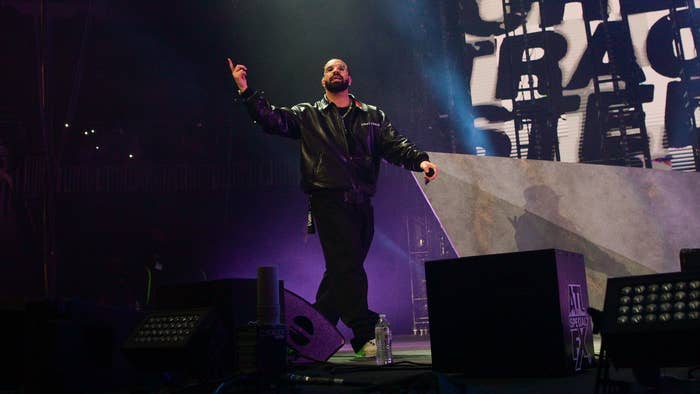 It's all a blur—of bras, that is.
Tuesday night, Drake shared a photo to Instagram in which he's seen posing in front of a veritable fleet of bras whilst wearing an If Assholes Could Fly This Place Would Be an Airport sweatshirt.
"Remember when we both forgot who the fuck I was in unison…that wavelength was def a foolish one," the "Summer Games" sequel denier wrote in the caption.
On his Instagram Stories, Drake shared sped-up footage of a large storage container of bras being emptied out by tour personnel, as well as another photo of himself with the assortment of brassieres.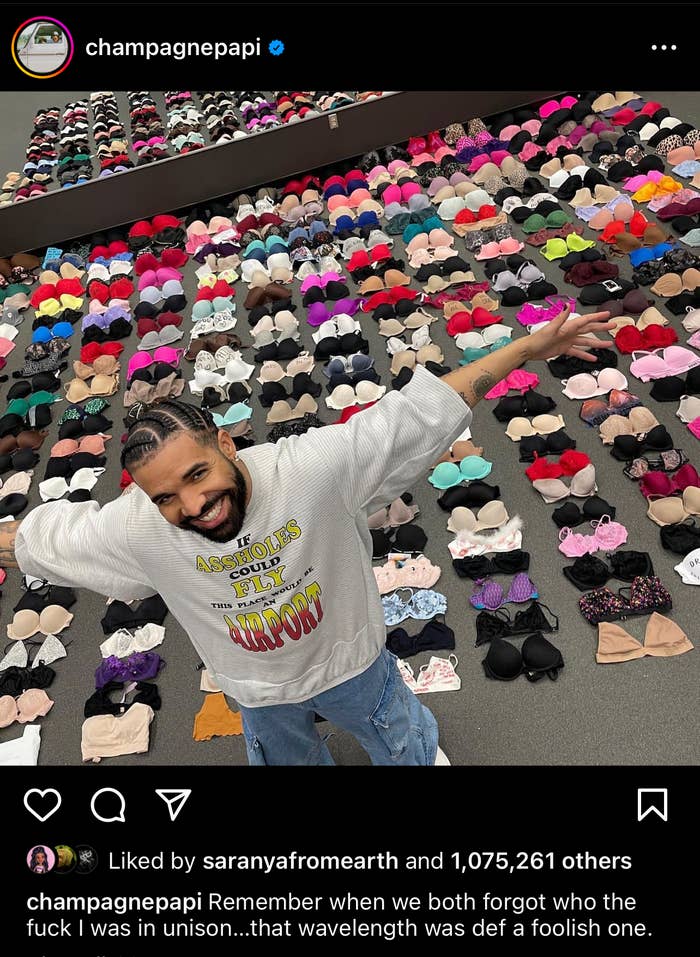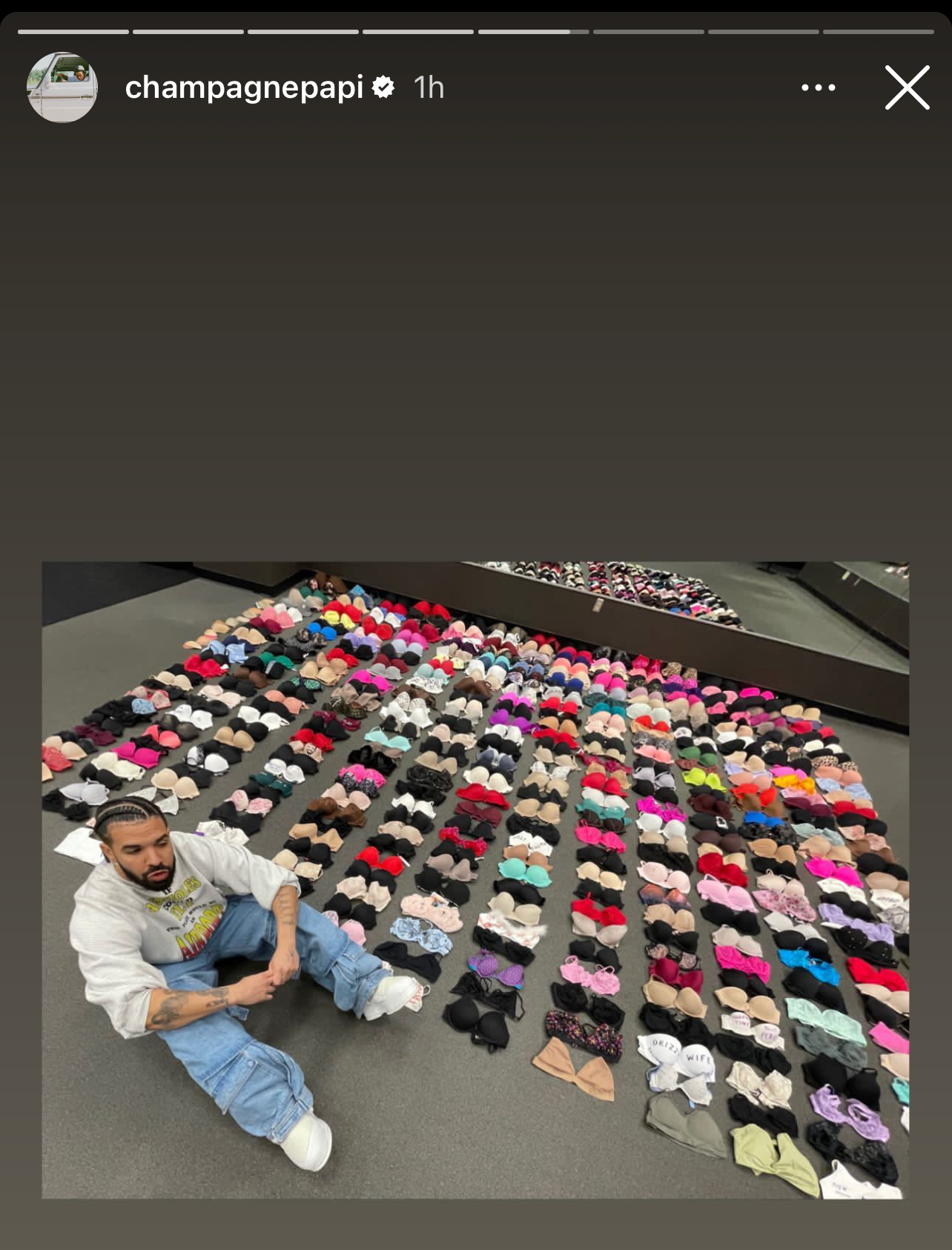 Bra-based shenanigans have been a constant headlines generator throughout Drake and 21 Savage's It's All a Blur tour. Most recently, pop culture scholars were tasked with writing about a fan who tossed their mom's bra at Drake in Seattle.
"Where is yo mama at? You gotta send her my love," Drake told the fan after receiving the 46J-sized bra last month. "And by the way, you gotta send her my love and you gotta tell her to get Instagram ASAP."
Of course, that example is merely one of many, with Drake's father jokingly having also gotten in on the trend at a tour stop in Inglewood.
Tuesday, It's All a Blur hit Glendale for the first of two nights at Desert Diamond Arena. Joining the 6 god for his walkout was Devin Booker of the Phoenix Suns, as seen in fan-shared footage below.
Next up are stops in Denver, Austin, Houston, New Orleans, Atlanta, Miami, Nashville, and more. For All the Dogs, meanwhile, is still expected to be arriving soon.