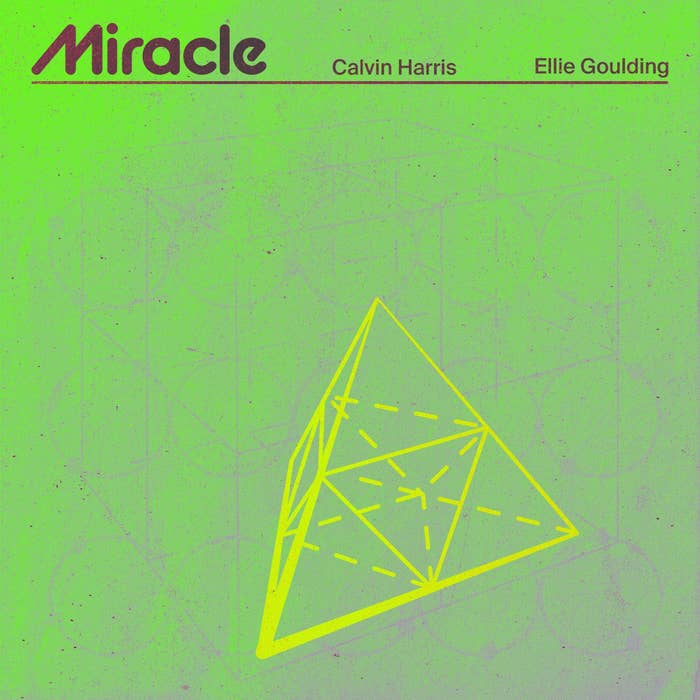 Calvin Harris and Ellie Goulding have shared what marks their first song together in nearly 10 years.
"Miracle," available below via Apple Music and Spotify, was first teased for fans at the top of this year. It's the proven duo's first collaborative track since the 2014 single "Outside," taken from Harris' Motion project. On the album's predecessor 18 Months, Harris and Goulding delivered the sustaining hit "I Need Your Love," which is still regularly heard in rotation to this day.
As fans will note, Harris previously declared the then-in-progress "Miracle" as "the third installment of our banging song trilogy."
Hear the new song below and/or grab it here.
Harris is currently fresh off commemorating the billion-streams status of his and Rihanna's 2011 hit "We Found Love," which was included in the singer's Apple Music Super Bowl Halftime Show in February.
"Still can't believe what this song did!" Harris said when marking the feat in January.
2022 closed out with Harris' Funk Wav Bounces Vol. 2 track "New Money" being recognized by Complex as among 21 Savage's best features of the year.
In April, Goulding will release Higher Than Heaven, her fifth album. While "Miracle" is not included on the 11-song project, fans can expect to hear the previously released "Easy Lover" with Big Sean. The photo featured on the album's cover was captured by Rob Rusling, who called it "a privilege" to be asked to contribute to Goulding's new chapter.