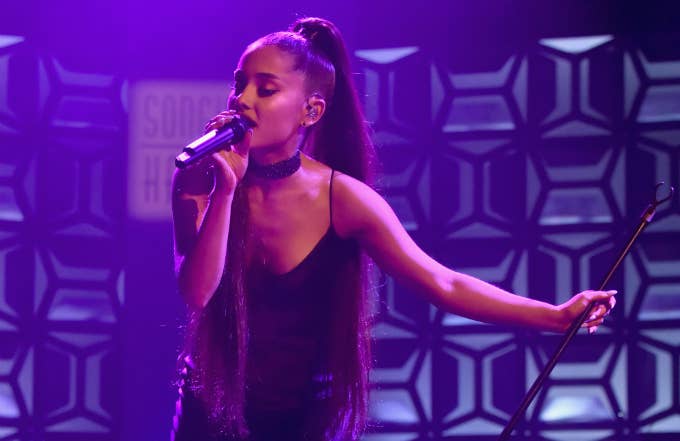 In case you somehow haven't noticed, we're firmly in the middle of Sweetener season now.
Wednesday morning, Ariana Grande gave fans a specific release date (Aug. 17) for her new album and also shared audio for her new track "The Light Is Coming." The song, produced by Pharrell and featuring Nicki Minaj, follows her previous Queen-promoting Minaj collab "Bed." Pre-orders for Sweetener also launched Wednesday.
The official "The Light Is Coming" video, helmed by prolific music video auteur Dave Meyers, premiered shortly after the release date announcement via Reebok. Catch it below. If you're into the shoes, you can recreate the look yourself with the Reebok Rapide.
Grande actually worked with Pharrell on roughly half the tracks found on Sweetener, Grande's first new full-length release since her excellent 2016 album Dangerous Woman. In a recent interview with the Fader, Pharrell characterized his role in Sweetener's development as "part listener, part therapist, part stenographer." 
During her should-happen-more-frequently Tonight Showtakeover last month, Grande elaborated on the meaning behind the new album's title. "It's kind of about bringing light to a situation or to someone's life or somebody else who brings light to your life, sweetening the situation," she said of the vibe behind the new songs, which also feature contributions from Max Martin and Missy Elliott.