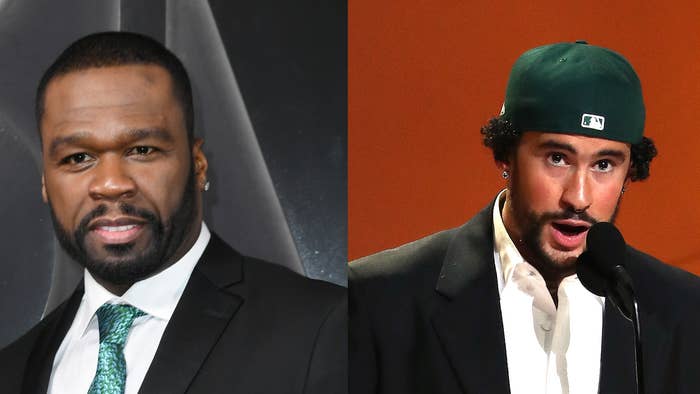 50 Cent had one big criticism of the Grammys.
On Sunday, Bad Bunny opened the awards show by taking the stage to sing "El Apagon" and "Después de la Playa." However, there was no translation for the lyrics, which upsetted Fif.
"The Grammys need to be check about this, Fvcking @badbunnypr bigger than everybody right now and you can't pay for closed caption. Wtf is this speaking Non-English. FIX IT !" he wrote in an Instagram post, alongside an image of Bad Bunny performing and the close captions reading, "speaking" and "singing" in "non-English."
In a second IG post, 50 Cent shared a photo of Bad Bunny accepting an award. During his speech, he spoke in Spanish, which again wasn't translated for the audience.
"WTF going on here, I DONT WANT TO HEAR SHIT FIX IT!"
Bad Bunny released his fourth studio album, Un Verano Sin Ti in May 2022. He took home the award for Best Música Urbana Album and was nominated for Album of the Year and Best Pop Solo Performance. His album also became the first Spanish language offering to be nominated for Album of the Year.