J.I.D Is Winning at Life By Feeding Off Your Energy
Atlanta rapper and Dreamville signee J.I.D. talks about growing up in a musical home, joining J. Cole's label, and collaborating with EarthGang
Picture a cramped car on a sweltering summer day. Inside are nearly 10 people jostling for position in front of an air conditioning vent. This family, composed of two parents and seven kids, is en route to a vacation spot in the general vicinity of their native Atlanta, Georgia. The likelihood of finding something on the radio that everyone can agree on––both due to competing tastes and the unreliability of signal towers on the highway––is low. So the family takes to making up its own songs, singing as a unit.
"My family was always musically inclined," the youngest son tells Complex, recounting trips to nearby spots like Myrtle Beach, South Carolina during his youth. "My mom and dad could sing."
"But," you say to the youngest son (now a 27-year-old rap star), "given your career, didn't you have a leg up on everybody?"  
"Oh, yeah," he replies with a grin. "I knew I was better than everybody in the car."
These car rides represented liminal childhood experiences for Destin Route, better known today as budding rapper J.I.D. In just a few short years in the spotlight, he's basked in the glory of winning, quickly becoming one of the genre's most vibrant young voices; an artist capable of embodying the everyman, yet also one who's blessed with uncommon skills for lucid narrative, melody, and grippingly naked autobiographical writing.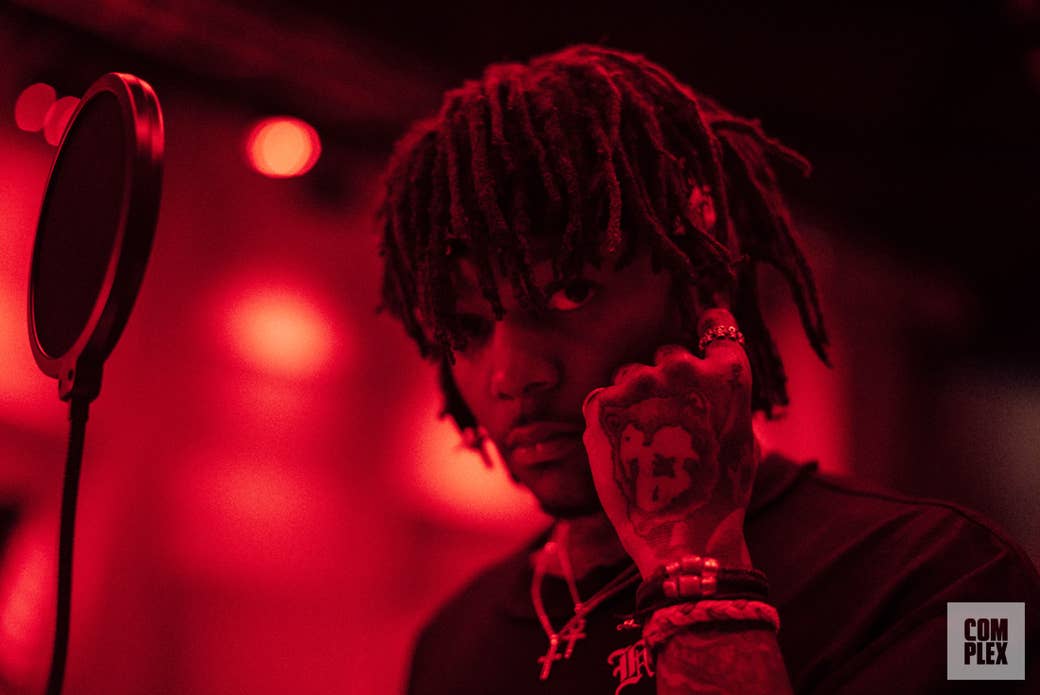 Beyond the simple quality of his songs themselves, J.I.D exemplifies a competitiveness and perseverance that are prerequisites for success in a cutthroat industry. Today, he's not just musically ahead of whichever family members join him on a road trip. He's lapping the field in general. "I just don't see anybody on that capacity I'm on," he boasts.
J.I.D was born at the very beginning of the 1990s in Atlanta. "Music was always around," he says of his parent's home. Funk and soul classics often filled the space, with traces of rap beginning to creep in as he got older. He listened to local heroes like T.I., as well as New York artists like JAY-Z. Those songs, paired with the writing of poets like Langston Hughes, embedded the creative energy of hip-hop in J.I.D's brain. Yet for many years, he expressed his talent on the page rather than on the mic.
"I've always been able to put a good essay in or say whatever I wanted to say through the pen. That was a gift of mine. I feel like it was what I was meant to do."
"I started writing music around 20 years old," he says; much later than many of his peers in the famously youth-driven genre of hip-hop, where styles often begin to crystallize before high school is finished. But the talent was there.
"I've always been able to write," he continues.  "I've always been able to put a good essay in or say whatever I wanted to say through the pen. That was a gift of mine. I feel like it was what I was meant to do."
Despite the creative bent to J.I.D's interests, sports were actually his initial priority. During high school, he was a very successful track athlete, and his talent on the gridiron landed him a football scholarship at Hampton University in Virginia (he played defensive back and returned kicks). But before he could carve out any kind of varsity career, he was kicked out of school. While he has never delved into the exact specifics behind his academic departure in interviews, J.I.D alludes to the incident on his song "General," where he suggests being implicated in a robbery carried out by "some amateurs."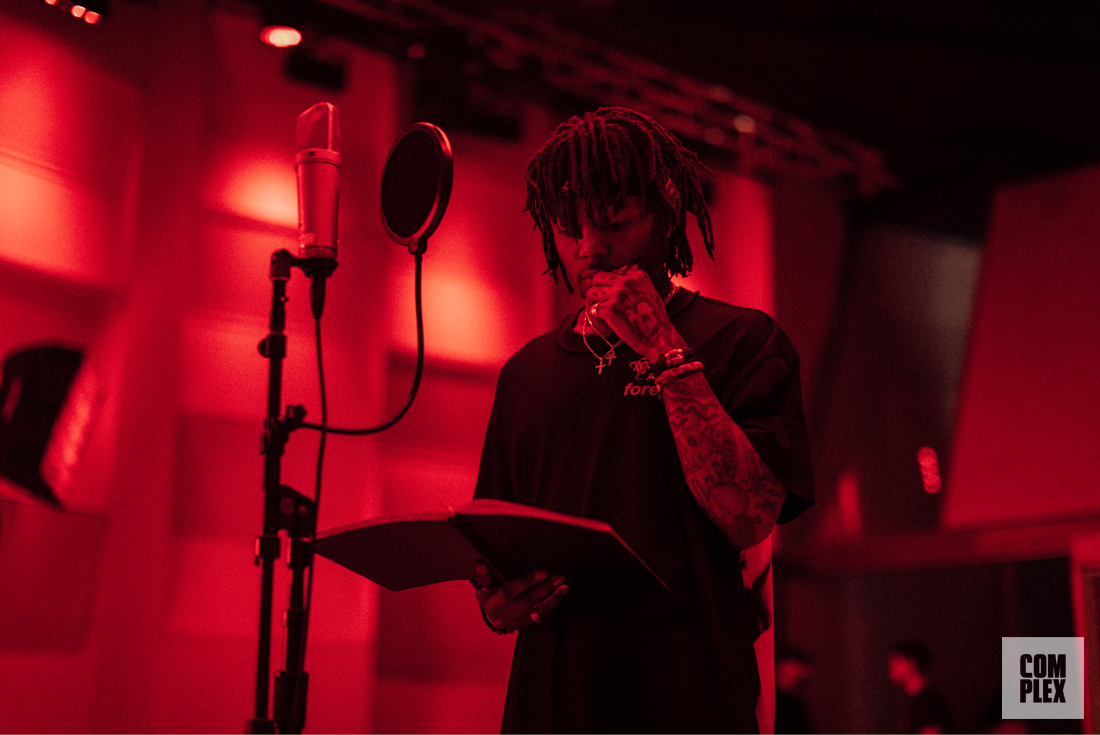 With his collegiate dreams cut short, J.I.D returned to his roots. In Atlanta, he decided to go all-in on rap—and get a neck tattoo, which led to his parents kicking him out of the house. Things got so bad that, for a time, he was sleeping in his car. The hardships he faced likely would have caused the average person to quit, but for J.I.D, the setbacks actually put him on a path toward artistic success.
"What helped me fight through the adversity was the doubt," he says. "I was fueled by the doubt."
J.I.D fielded skeptical looks from friends and family, who doubted not only his ability to become a working artist, but the sincerity of his interest in music altogether. Nevertheless, shortly after he embarked on his musical journey in earnest around 2012, he fell in with a crew of like-minded friends and collaborators, including the members of EarthGang; the left-field, lyrically-savvy hip-hop duo out of Atlanta that was making waves.
"I get my energy from the people."
At the time, J.I.D was still early in his craft and hadn't yet found his voice. But by 2017, he was writing pained, piercing songs like "Hasta Luego;" a lament that details his burning desire to leave home. Like EarthGang, J.I.D makes music that offers a slightly different picture of his hometown than most other popular ATL artists.
While the commercially dominant strains of trap music reflect one of the many experiences Atlanta has to offer, J.I.D's songs are more literary, patient, thoughtful, and often playful in a way that lets his radiant sense of humor shine through. (Take a song like "General," which is prefaced by a self-effacing complaint about the nagging pain in his wisdom tooth.) The influences of those New York MCs from his childhood is entwined in his bars. That's why J.I.D's 2017 signing with J. Cole—another rapper from the South who was shaped in part by the Eastern seaboard—and his Interscope-backed imprint Dreamville was a natural fit.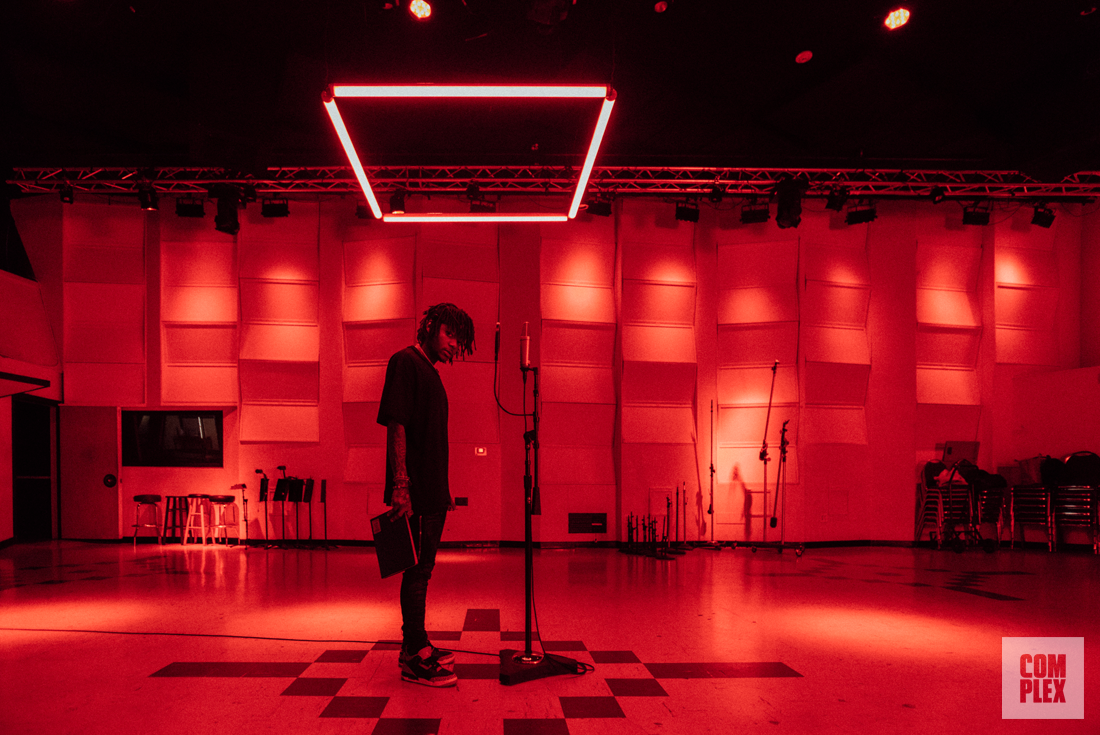 "What made me feel good about my label situation was just the sincerity of the people we linked up with," J.I.D explains. On the creative front, Cole listened to his signee's desire to become a better storyteller and recommended a list of artists and songs to study and internalize. J.I.D credits that bit of tutelage with helping to round out his own skill set as a songwriter.
"What makes me open up the way I do and be an effective communicator?" J.I.D asks rhetorically. "A lot of it is a gift. [But] I also study great artists."
His success has been resounding, with a schedule packed with touring dates, and rave reviews for The Never Story, J.I.D's debut album which released early last year. But he never makes the mistake of believing things came easily. The time on the road can be a grind, and so the 27-year-old explains that he draws on the energy of his fans; whereas at one point in his life, he sought inspiration from his detractors.
"I get my energy from the people," J.I.D says. "Day in and day out, you go and do these shows, meet different people who have spent their hard-earned dollars to watch you perform. That's what gives me a refueling. I don't worry about myself until I'm done with what needs to be done."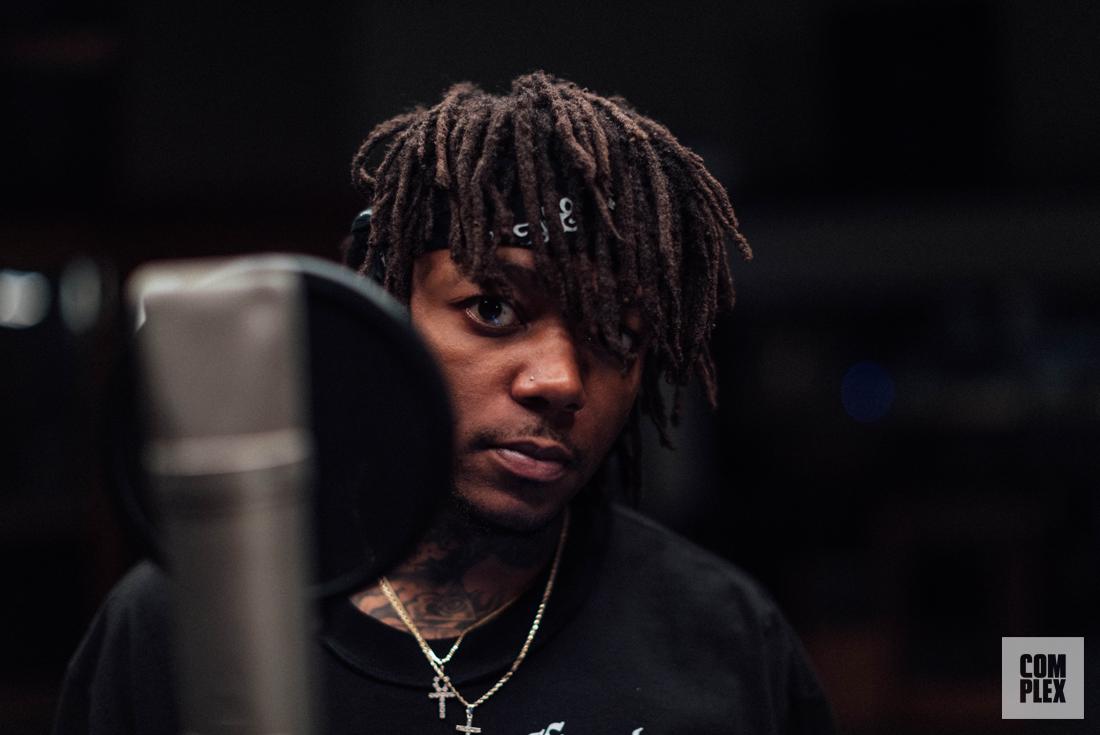 That commitment—to doing right by his fans, to tirelessly honing his craft—is what should set J.I.D up for a long, lucrative career in music. And he understands that just because things have gone well so far, it doesn't mean it's time to rest on his laurels.
"Rap is very competitive. I just think I'm light years better than anybody."
For episodes 2 and 3 of our 'Run The Show' series with J.I.D, stay locked to Complex. And be sure to check out Spotify's exclusive podcast with the Dreamville signee here.
Styling by Alanna Rose.