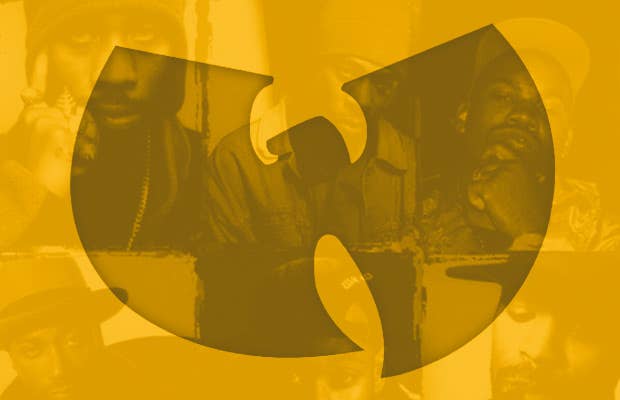 It was twenty years ago today... when the Wu-Tang Clan dropped their seminal debut, Enter the Wu-Tang (36 Chambers). One of the best rap albums ever, it laid the foundation for an empire. In the years since, the original nonet (now an octet, following the 2004 death of Ol' Dirty Bastard) has released four more official albums, while each individual member gone on to their own solo career and side projects—and a number of Wu-Tang affiliates have sprouted forth beneath the Staten Island group's banner. Needless to say, sifting through the expansive catalog of the entire collective (its members and affiliated artists) and ranking the best of all the albums is a gargantuan task. We here at Complex spent the past few weeks batting our heads together—arguing with each other till we were Wu in the face (sorry)—trying to come up with a definitive list.
Now, we know you've got your favorites, too. Where is Bobby Digital in Stereo? Where is the first Sunz of Man album? Ghost Dog soundtrack? GZA's Beneath The Surface? What about Shyheim? Grandmasters? There are plenty of great albums that didn't make the list. That doesn't mean they aren't good in their own right. But the thing about Wu-Tang is that they presented so many different approaches to hip-hop, each one with its own distinctive flavor. These albums are the ones you need to get the best taste—to make a full meal, as Raekwon the Chef might put it. 
Think we screwed up? Left out essentials? Put 'em the wrong order? Bring da ruckus, let us know! But first, check out our picks: The 20 Best Wu-Tang Clan Albums. 
Written by Paul Cantor (@PaulCantor)
RELATED: The 100 Best Wu-Tang Clan Songs

RELATED: Method Man Breaks Down His 25 Most Essential Songs

RELATED: Raekwon Breaks Down His 25 Most Essential Songs

RELATED: Ghostface Killah Names His Favorite Songs From His Essential Albums
20. Inspectah Deck, Uncontrolled Substance (1999)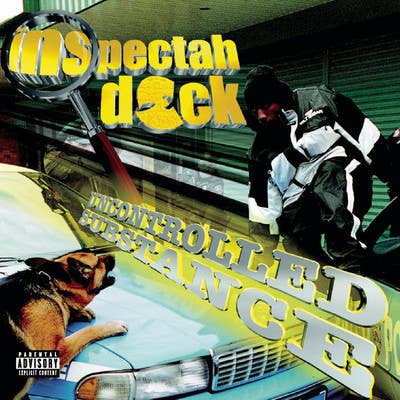 At the time of its release, Inspectah Deck's debut album, Uncontrolled Substance, had been pushed back by his Loud Records so many times that it seemed like the album might never come out. But then, buoyed by the lead single, "Word On The Street," it did. Sadly, outside of die-hard Wu fans, it never really caught on.
That was OK, because even though it didn't achieve commercial success, it was still one of the crew's best albums. Songs like "Forget Me Not" and "Lovin' You" spoke to the ladies, while "R.E.C. Room," "Friction" and "Hyperdermix," among others, highlighted what Deck was truly known for—rapid-fire lyricism. And then there was "Show N Prove," a God Body ode that was a true motivator before aspirational rap songs became, well, a thing.
19. Ghostface Killah, FishScale (2006)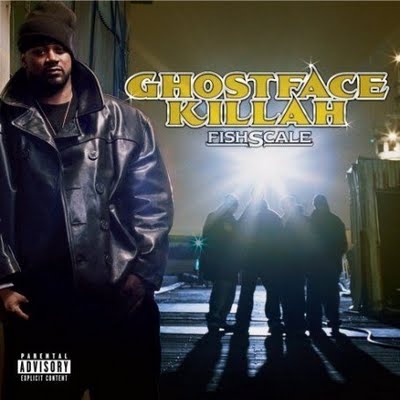 No member of the Wu has been as consistent as Ghostface. Whereas The Pretty Toney Album dealt largely with relationships and such, his fifth LP, Fishscale, finds him back in the trap, serving up another another dose of that raw dope. From "Kilo" to "Big Girl" to "Back Like That" to "Three Bricks"—to really, almost any other song on the album—Ghost shows he's a master at never losing the plot.
18. Wu-Tang Clan, The W (2000)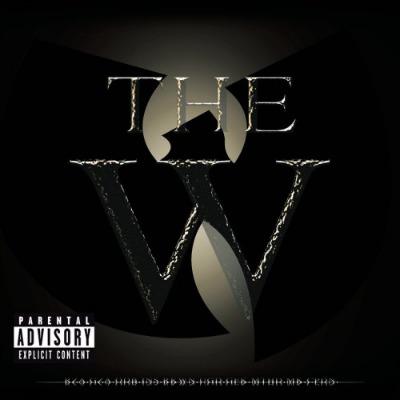 After pulling out all the bells and whistles for Wu-Tang Forever, three years later the group returned with The W, showcasing a much simpler approach. The project was a mere 12 songs (13 with the hidden song, "Clap"), and it didn't have the sweeping arrangements and embellishments. In their place was the original Wu formula—stripped-down beats, soul samples, and clips from kung fu flicks—which reminded us why we  fell in love with the group in the first place.
That isn't to say they didn't push the envelope, though. "Gravel Pit" was their first obvious attempt at a club song and the Junior Reid assisted "Jah World" dabbled in roots reggae. They even managed to snag Isaac Hayes for "I Can't Go To Sleep," a torturous ballad rapped over a loop of Hayes' classic "Walk on By." At a time when the Wu-Tang flag was flying at half-mast, the W raised it back up.
17. Killah Priest, Heavy Mental (1998)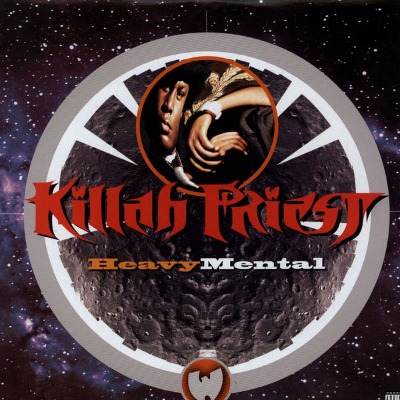 Though it had almost zero commercial potential, long time Wu-affiliate Killah Priest dropped his debut record, Heavy Mental, in 1998. Priest made no attempt to fit in with the rap largess at the time, instead delivering an underground album filled with lyrics inspired by various theological subjects. Though in hindsight a project like this seems like a daunting task, if not a boring experience in of itself—who wants to listen to music for a history lesson?—Heavy Mental packed a bevy great beats from producers like 4th Disciple, True Master, and Y-Kim the Illfigure. The beats more than made up for its lack of easy-listening appeal.
16. Killarmy, Silent Weapons for Quiet Wars (1997)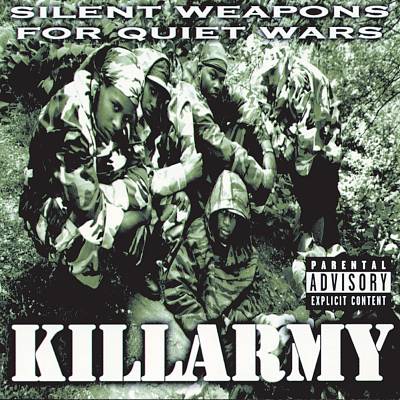 Of the dozens of Wu-affiliated groups, perhaps none were more influential than Killarmy. The group's members—Islord, 9th Prince, ShoGun Assasson, Killa Sin, Dom Pachino, Beretta 9, and producer 4th Disciple—all hailed from Staten Island and Steubenville, Ohio. They'd made spotty appearances throughout the years on 12" singles from other groups like Sunz of Man and the Gravediggaz. But their debut album, Silent Weapons for Quiet Wars—inspired by William Cooper's conspiracy theorist bible Behold A Pale Horse—was about as close to a perfect underground rap album as one could make back in 1997. On songs like "Wake Up," "Swinging Swords," and "Wu-Renegades," the beats alone were enough to make necks hurt from snapping so hard.
15. Cappadonna, The Pillage (1998)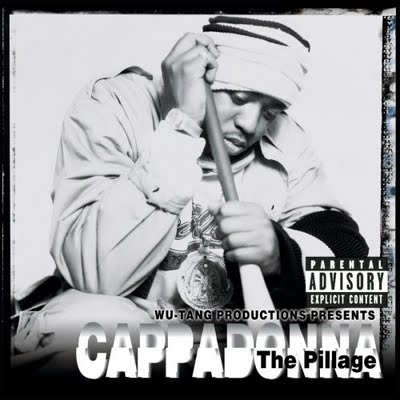 "When RZA do his thing, mothafucka I'ma do mine," Cappadonna famously quipped on "Fish," from Ghostface's Ironman. After riding shotgun on that album and appearing heavily on Wu-Tang Forever, the table was set for Donna to make his mark. The next year, RZA launched Razor Sharp Records through Epic and quickly inked his comrade to a deal.
The Pillage saw a 1998 release, and lead off with the now-classic "Slang Editorial." Backed by production from the Wu Elements—RZA, True Master, 4th Disciple, and Mathematics—there was simply no way that Cap could fail to deliver a truly comprehensive Shaolin experience. He may have eventually wound up driving a cab, but Cappadonna will always have The Pillage to his credit.
14. Wu-Tang Clan, Iron Flag (2001)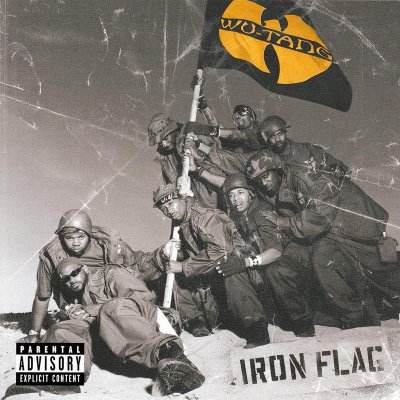 Released just a year after The W, Iron Flag saw the group finally embracing change in a very real way. The sound of hip-hop had moved on, and the Wu was getting left behind. So sonically, RZA ditches his signature lo-fi drums for crispy snares and kicks on songs like "Chrome Wheels" and "In the Hood." He even recruits the Trackmasters for the Ron Isley-assisted "Back in the Game," an R&B-tinged tune clearly aimed at radio.
But Iron Flag really shines when the Wu-Tang formula isn't ditched, but rather merely tweaked for the modern listener. So there's the jam band vibe of "Babies," the soulful bump of "Iron Flag/The Glock," and the smooth glide of "One of These Days," which gives the album its real appeal. Not a perfect project, but a damn good one.
13. Ghostface, The Pretty Toney Album (2004)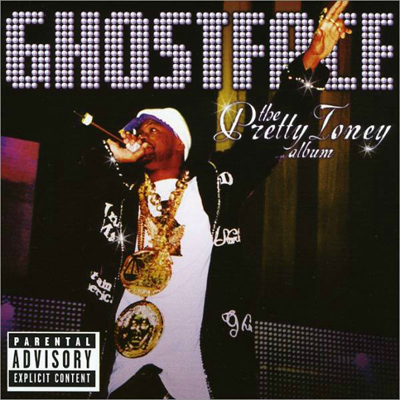 Fresh off of his standout guest verse on G. Dep's "Special Delivery (Remix)" Ghostface's industry stock rose exponentially and he subsequently landed a deal on Def Jam. His fourth solo project, The Pretty Toney Album, found the label nixing the "Killah" from his name, but only lightly toying with his formula. To that end there was the Missy Elliott-assisted "Tush," a clear play at a radio hit, and "Run," a mixtape favorite featuring Jadakiss.
Elsewhere, the beats were soul-drenched ("Save Me Dear," "Be This Way," and "Holla," among others) or downright haunting ("Kunta Fly Shit," "Metal Lungies"). Starks's catalog is stocked with great albums, but The Pretty Toney Album still holds up as one of his best.
12. Raekwon, Only Built 4 Cuban Linx II (2009)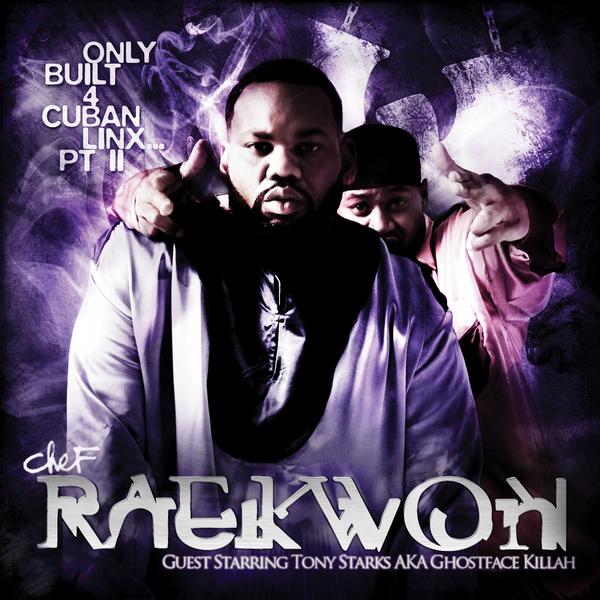 Making a sequel to a classic album is typically a recipe for disaster. That is, of course, unless you're Chef Raekwon. Released in 2009, fourteen years after the original, Only Built 4 Cuban Linx... Pt. II certainly didn't top its predecessor, but it did inject some much-needed life into Rae's stalling career.
See, if any Wu member had dropped the ball in the crew's lean years, it was Rae. His second album Immobilarity—devoid of RZA production and consequently sounding synthetic as fuck—was a major dud. He followed that with the more even-keeled The Lex Diamonds Story, but even that project seemed to be missing an overarching theme, something that could tie the songs together.
OB4CL2 picked up where he'd originally left off—the street soldier moving up the ladder through a life of crime—and featured production from the likes of RZA, Dr. Dre, Pete Rock, J Dilla, The Alchemist, Marley Marl, and others. It made no attempts at being commercial. It was Raekwon finally content with being Raekwon, and fans couldn't have been any happier.
11. Method Man & Redman, Blackout! (1999)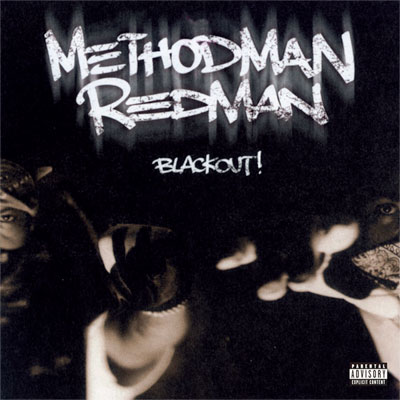 After collaborating in 1995 on the song "How High," from The Show soundtrack, it was obvious that Def Jam labelmates Method Man and Redman had some serious creative synergy. So they got in the studio, ostensibly smoked a whole lot of weed, and came up with Blackout!, a full-length LP released four years later.
Production was largely handled by Erick Sermon, whose funk-infused soundscapes were drastically different from RZA's basement beats. But the album's brightest spot didn't belong to either. Rather it was then-underground producer Rocwilder's synthetic futurism on the track for "Rocwilder," that gave the pair their biggest hit. Ten years later, Redman and Method Man released Blackout! 2, and while it was certainly a solid album, the original really captured a moment in time when these two were essentially on top of the world. Well, mostly because they were high.
10. Method Man, Tical (1994)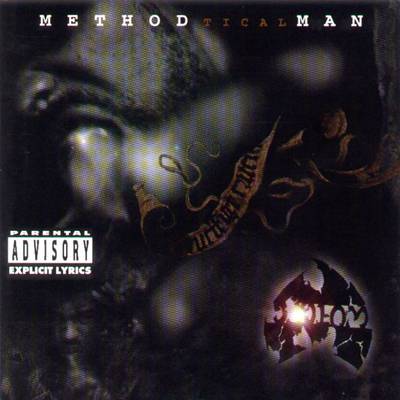 "M.E.T.H.O.D. Man" made Method the breakout star of the Clan after 36 Chambers. Def Jam Records quickly signed the charismatic front man and set out to position him as a roughneck MC with a sensitive side. To that end, his debut album featured songs like "Bring the Pain," "Release Yo' Delf" and "Mr. Sandman."
But then there was also the female-driven "All I Need" which was originally produced by RZA. However, the song would eventually get a remix courtesy Puff Daddy that featured Mary J. Blige. The song would be retitled "I'll Be There for You/You're All I Need to Get By" and would win Method and Mary a Grammy. Tical is probably not as well-regarded as many of the first Wu-Tang solo LPs, but listen to it today and try to find a song on it that isn't damn near incredible. We'll wait.
9. Ol' Dirty Bastard, Nigga Please (1999)
8. Gravediggaz, 6 Feet Deep (1994)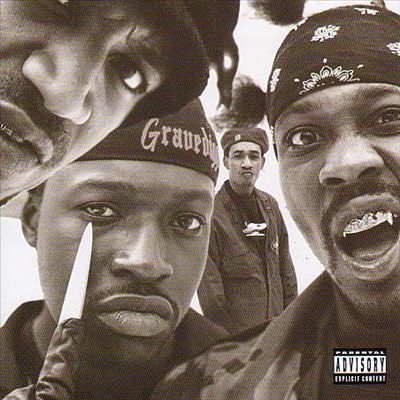 The Gravediggaz were comprised of RZA, Frukwan, Too Poetic (R.I.P.) and producer Prince Paul. They were the first true offshoot group to be loosely-affiliated with the Clan. They did this by way of Bobby Digital's inclusion in the crew, but their music was nothing like anything else the Wu was making at the time.
Their first album, 6 Feet Deep, was built around haunting themes like suicide, murder, demons, the devil, ghosts, and the afterlife. The group's iconic first single, "Diary of a Madman," with its spooky melody and grim subject matter, effectively ushered in the horrorcore rap genre. Because when RZA told us he "chewed his fucking arm off and made an escape," it was quite possibly the most shocking thing we'd ever heard.
7. Ol' Dirty Bastard, Return to the 36 Chambers: The Dirty Version (1995)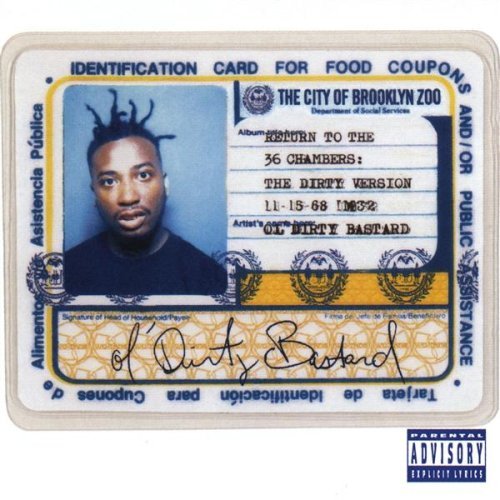 Return to the 36 Chambers: The Dirty Version introduced Ol' Dirty Bastard on a much deeper level than we'd come to know him on the first Wu-Tang group LP. Here, he was in full character, an uncontrollable enigma who would make up words like "Shimmy Shimma Ya" and then tell you about getting burnt by gonorrhea. One of the best-known cuts is "Brooklyn Zoo," which was purportedly aimed at a crew who had tried to shoot and kill him in his native Brooklyn stomping grounds months earlier.
The production on the Grammy-nominated LP was mostly handled by RZA, and lacks the melodic sensibilities as his later work with Raekwon, GZA, and Ghostface. Instead, the break beat-laden tracks are murky and somewhat directionless, which proved to be the perfect backdrop for ODB's spastic ways.
6. Ghostface Killah, Ironman (1996)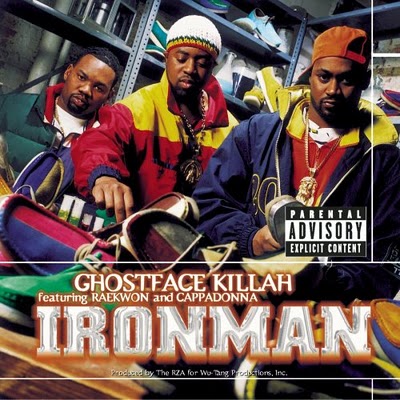 Just as Ghostface had guest-starred on Raekwon's Only Built 4 Cuban Linx, the Chef did the same on Ironman. So too did Cappadonna, the unofficial 10th member of the Clan, who was in jail at the time of recording 36 Chambers. Here, they formed a happy trio with Tony Starks out front and center.
The album is chock full of Wu-Tang classic cuts like "Motherless Child," "Winter Warz," "Fish," and "Wildflower." But perhaps the best-known track is the Mary J. Blige-assisted "All That I Got Is You," a dedication to Ghostface's "old earth" a.k.a. his mother. The tune solidified Ghost as a true ghetto poet with a penchant for brutal honesty and self-effacing wit.
5. Wu-Tang Clan, Wu-Tang Forever (1997)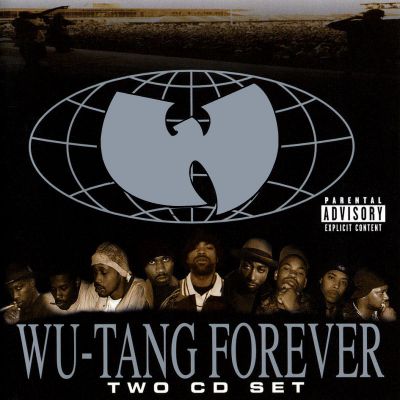 Released four years after their first proper group LP, Wu-Tang Forever was a chance for the crew to be finally be, ahem, reunited. At the time of its release, however, hip-hop was beginning to splinter off in two major factions. In one was Wu-Tang, representing the underground with their 5% speak and dedication to kicking street knowledge. In the other was Diddy and the Bad Boy Family, who after The Notorious B.I.G.'s death, was beginning to usher in the shiny suit era, complete with radio rap built on happy-go-lucky pop samples.
To best illustrate this divergence, there's Forever's first single, "Triumph," a five and a half-minute song barren of any predominant top line melody or choral refrain. Meanwhile, on "Intro" from the project's second disc, the group's de facto leader RZA had this to say, "This ain't no R&B with a wack nigga taking a loop, relooping that shit thinking it's gonna be the sound of the culture."
The album, which didn't feature any clear attempts at radio play, was a brash middle finger to the mainstream. A line had been drawn in the sand, and with four million copies sold, Forever proved that you could truly be successful without selling out.
4. GZA, Liquid Swords (1995)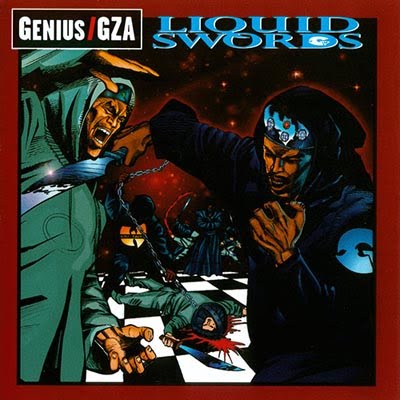 Like a many of the early solo projects from Wu-Tang members, Liquid Swords played like a concept album. Released in 1995 a mere four months after Raekwon's Only Built 4 Cuban Linx, it built on that record's themes of street life and the "mafia family as rap crew." But having already released an album (Words from the Genius) on Cold Chillin' Records in 1991, Genius/GZA was something of an elder statesmen in the Clan. He'd been around the block a few times, and therefore came off much wiser.
Songs like "Cold World, "Investigative Reports," and "Living in the World Today," among others, showed that he was less a willing participant, rather a spectator who was jotting down what he saw like a crime reporter. And because he'd already been through the music industry wringer, there was "Labels," a hilarious song about the record label charade. But he wasn't without tenacious rhymes either, which songs like the title track, "Duel of the Iron Mic" and "Shadowboxin" proved.
3. Ghostface Killah, Supreme Clientele (2000)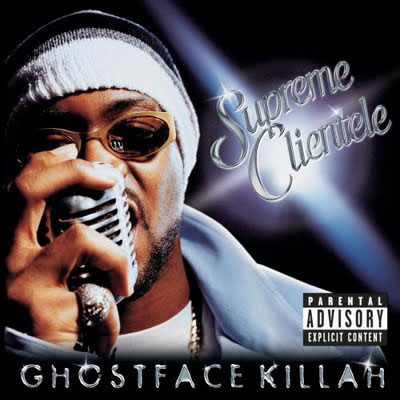 For their first five years, nearly everything the Wu put out was flawless. But then, nearly every single member of the group went into a sophomore slump. But not Ghostface Killah, he managed to top his debut album by releasing Supreme Clientele. The album also did something much more important—it re-established the Wu-Tang Clan when fans were focusing on Roc-A-Fella and Ruff Ryders, crews whose blueprints for music industry dominance were clearly cribbed from the Wu-Tang manual.
It was on this album that Ghostface's character began rounding into form. He was a stream-of-consciousness, lyrical master—a Jackson Pollock with words—and his rhymes sent rap nerds scrambling long before Rap Genius existed. The beats, curated by RZA (he was the Executive Producer), recaptured the simple soulfulness that made the first wave of Wu-Tang material so compelling. There are few perfect albums in the world, but this is one of them.
2. Raekwon, Only Built 4 Cuban Linx (1995)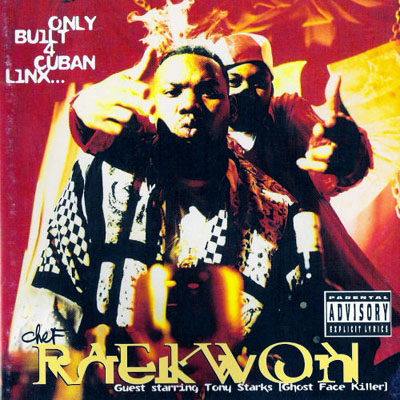 Very few rap albums can match up to scope and breadth of Only Built 4 Cuban Linx. Raekwon's magnum opus plays a movie—a veritable Mean Streets, if Scorcese made hip-hop music—and details the MC's rise, along with partner Ghostface Killah, through the street game.
It chronicles their introduction ("Knuckleheads" and "Knowledge God"), then their rise ("Criminology"), and their setbacks ("Incarcerated Scarfaces" and "Rainy Dayz"); then being back in the street doing more dirt ("Ice Water," Glaciers of Ice" and "Spot Rusherz"). The story climaxes with the epic posse cut "Wu-Gambinos," and finally the denouement of "Heaven & Hell."
Buoyed by RZA's haunting production and Rae's Donald Goines-like pen game, OB4CL is a thematic tour-de-force. It's the height of rap-as-movie approach to a concept album, and may never be matched again.
1. Wu-Tang Clan, Enter the Wu-Tang (36 Chambers) (1993)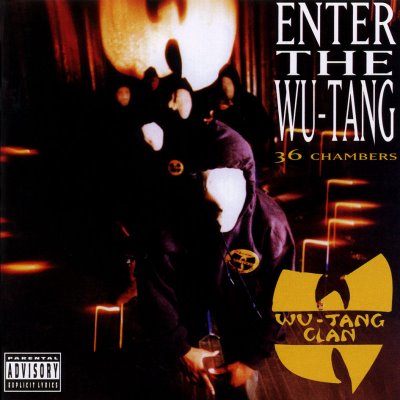 Enter the Wu-Tang (36 Chambers) is one of the greatest rap albums ever made. Over the course of 12 songs (13 if you include the Skunk Mix of "M.E.T.H.O.D. Man"), the nine-man Shaolin-bred collective offers a variety of clever posse cuts ("Da Mystery of Chessboxin" and "Protect Ya Neck," among others), introspection ("Can It Be All So Simple" and "Tearz"), produces new slang terms ("C.R.E.A.M.") and does it all while sandwiching in samples from classic kung-fu movies.
You didn't just listen to this album so much as get drawn into the world of Wu-Tang through it. The album introduced the characters and the narrative arc that would define the group and its member for years to come. RZA, the musical mastermind. Method Man, the charismatic lead. Raekwon and Ghostface, two street scholars. Ol' Dirty Bastard, an uninhibited enigma. Inspectah Deck, a rapid-fire lyricist. GZA, the wise elder-statesman. Masta Killa, a reserved poet. And U-God, a unbridled ball of energy.
We'd come to know each of these members intimately through music in the next 20 years, but their introductory group effort is still, without a doubt, their finest piece of work to date.