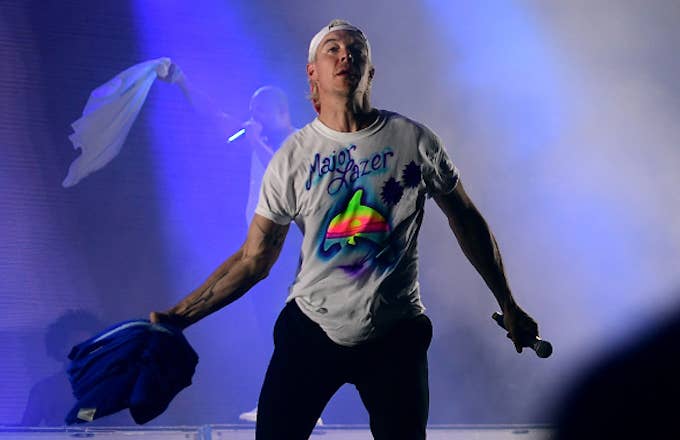 Major Lazer played Alabama's Hangout Fest over the weekend, and one of the highlights was a preview of their upcoming single "Know No Better" featuring Travis Scott, Migos' Quavo, and Camila Cabello. An enterprising member of OVOForums.com tracked down the official ASCAP repertory entry for "Know No Better," which confirms Cabello, Quavo and Travis Scott are featured. The ASCAP entry also shows singer and songwriter Starrah contributed in some capacity. You can hear a snippet of the tune below.
For the unfamiliar, Starrah is a regular on the Billboard charts. As Pigeons And Planes revealed last summer, Starrah has writing credits on hits such hits as Rihanna's "Needed Me," Kevin Gates' "2 Phones," and Drake's "Fake Love."
For now, it appears the track won't see a formal release until the end of May. A Camila Cabello fan site ripped a video clip from Diplo's Instagram story post featuring the Major Lazer member also previewing "Know No Better" on May 14. If Diplo's caption holds up, the tease of releasing the track "two weeks later" would have "Know No Better" slated for a release during the week of May 28.
That's a heavy amount of internet sleuthing and speculation for a song that has yet to see a proper release. But given the amount of hits the collective contributors have written and performed on, it's fairly safe to assume something official will come within the next few weeks.