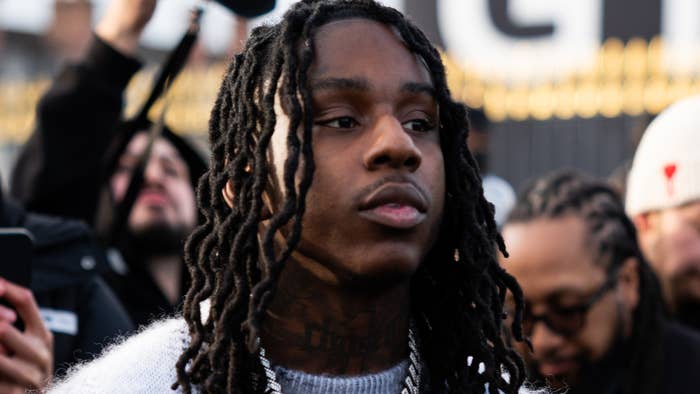 Polo G has made it clear he's cool with being Charlamagne Tha God's Donkey of the Day for comments he made about having no security because it was all a ruse.
TMZ caught up with the Chicago-bred rapper on Rodeo Drive, and he clarified the comments that had Charlamagne giving him the popular daily award on a recent broadcast of The Breakfast Club. According to Polo, he was just joking and actually has security walk around with him at times.
"I usually pop out with security, sometimes. I was just bullshitting," Polo said as he loaded bags in the back of a car. "I'm usually good. Rodeo, this is a nice place especially compared to where I come from."
The TMZ reporter asked Polo if he had any words for Charlamagne for giving him Donkey of the Day, and he made it clear he had no problem with it. If anything, he's appreciative of the acknowledgment because it's coming from a place of concern.
"I fuck with it," Polo said of the Donkey of the Day win. "It's just showing some type of concern. I ain't tripping."
Polo G had people talking over the video he released a few days ago about him having no security. In the video, Polo is walking outside with a large chain around his neck and stating that he doesn't move with security because he'll never get caught slipping.
"All on the strip by my lonesome today," Polo said. "I ain't lacking, though. The [pistol] on my hip, I ain't lacking, though. On my kids, n****s know just how I'm coming. I'm the only rapper you know who pop out dolo with no security."
While he's finding time to crack jokes, Polo has also been hard at work on his upcoming fourth studio album. Later on in his conversation with TMZ, the 24-year-old said he'll unleash the project at "the top of the summer" and is guaranteed to "turn the streets up."