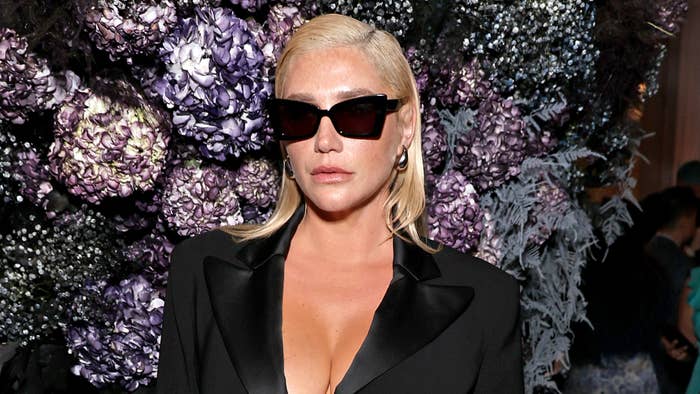 Kesha changed up the lyrics on her hit song "TiK ToK," in wake of the settlement Diddy reached with Cassie.
During the Los Angeles stop on her Only Love Tour, the 36-year-old performed the song, and in the opening line, she sang, "Wake up in the morning feeling just like me." The original lyric is: "Wake up in the morning feeling like P. Diddy."
The change comes after Cassie reached a settlement with Diddy following the bombshell lawsuit she filed against him in which she alleged years of abuse. According to the lawsuit, Diddy physically abused, raped, and forced Cassie to perform "sex acts with male sex workers" while he watched, amongst other heinous actions.
The settlement came 24 hours after Cassie first filed the lawsuit, and it was a decision that she said helped her "resolve this matter amicably on terms that I have some level of control" while she also thanked her family, fans, and lawyers for their "unwavering support."
Diddy issued a statement of his own that read, "We have decided to resolve this matter amicably. I wish Cassie and her family all the best. Love."
His lawyer, Ben Brafman, said, "a decision to settle a lawsuit, especially in 2023, is in no way an admission of wrongdoing" and "does not in any way undermine his flat-out denial of the claims."