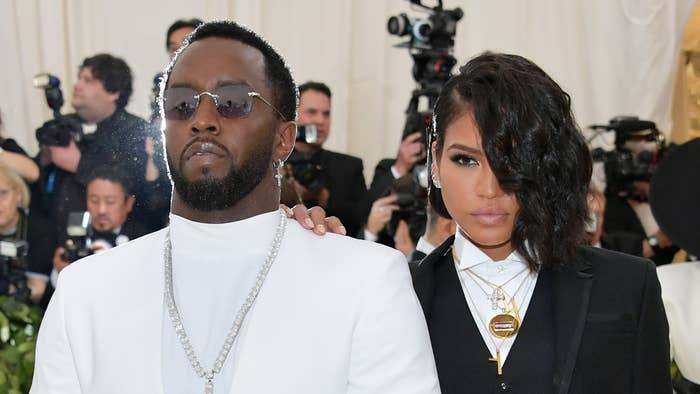 See original story below.
Diddy has reached a settlement with Cassie a day after she filed a lawsuit accusing him of rape, sexual, and physical assault, and more.
According to The New York Times, both sides reached an agreement to come to a resolution on the case on Friday, however, the details of the settlement were not disclosed.
"I have decided to resolve this matter amicably on terms that I have some level of control," Cassie said, per the NYT. "I want to thank my family, fans, and lawyers for their unwavering support."
"We have decided to resolve this matter amicably. I wish Cassie and her family all the best. Love," Sean "Diddy" Combs said in a statement to Complex.
The settlement cleans up a lot for both sides. With Diddy he avoided a potentially messy legal process where evidence is made public and a possible trial could have been scheduled. For Cassie, she won't have to deal with any cross-examinations by Diddy's legal team.
Cassie's lawsuit caused a whirlwind of controversy for the Bad Boy Records founder on Thursday. The suit accuses Diddy of physically abusing Cassie throughout their relationship, which ended in 2018. She alleged that Combs showed controlling and abusive behavior shortly after she met him in 2005 when she was 19. She claimed he forced her to take drugs, beat her, and made her have sex with male prostitutes while he recorded videos of the encounters.
"After years in silence and darkness," she said in a statement, "I am finally ready to tell my story, and to speak up on behalf of myself and for the benefit of other women who face violence and abuse in their relationships."
In a statement provided to Complex following the reached settlement, Diddy's attorney Ben Brafman denied all the allegations against his client made by Cassie.
"Mr. Combs vehemently denies these offensive and outrageous allegations," Brafman said. "For the past six months, Mr. Combs, has been subjected to Ms. Ventura's persistent demand of $30 million, under the threat of writing a damaging book about their relationship, which was unequivocally rejected as blatant blackmail. Despite withdrawing her initial threat, Ms. Ventura has now resorted to filing a lawsuit riddled with baseless and outrageous lies, aiming to tarnish Mr. Combs' reputation and seeking a pay day."