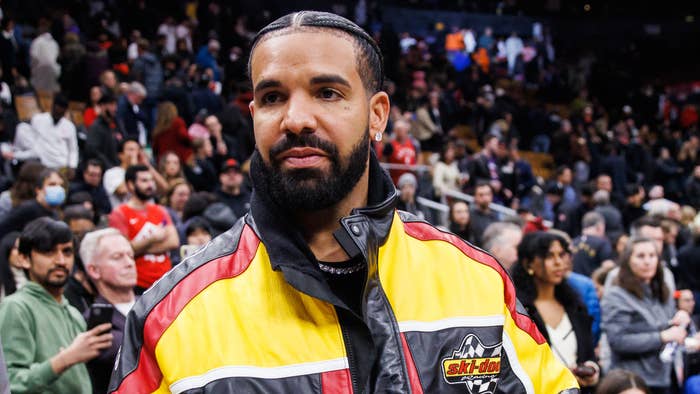 Drake showed off his hand-eye coordination during his latest show when a fan threw his poetry book, Titles Ruin Everything, at him while performing.
The incident happened Friday night at the Chase Center in San Francisco, California, when Drizzy spoke to the crowd in between songs. Just as he made his way around the elevated stage, the 6 God saw the book hurling his way and raised his hand to catch it mid-air.
The Toronto megastar seemed to have found the culprit in the crowd and pointed at the person, letting them know had he not caught the book, it would've been bad news for the concertgoer.
"You're lucky I'm quick, or I would've had to beat your ass if that hit me in the face," said Drake.
Drizzy's reaction is far from the one he's been giving whenever one of his female fans throws a bra at him. He usually accepts the gift and cracks a joke about the size of the undergarment, like what happened when his father pranked him with a giant bra that made it's way to the rapper on stage last week in Inglewood.
The OVO boss was presented with a comedically large bra on stage during his show and took a few moments to address the item, suggesting it may have ended the bra-throwing contest that's carried on throughout his tour.
"This might be the end of the saga right here. This might be the end of the road," he told the crowd. "I don't know if I even wanna see it, 'cause then I'll believe that aliens exist."
After a few seconds, Drake was informed that the bra was a gag gift from his dad, Dennis Graham.
"Oh this is from my dad? Oh this is from my father, my father made this for me," he said, before reading Dennis' accompanying note. "'Dad's wishing 'BIG' things for you. I love you and making sure you're breastfed correctly!' What's wrong with this man?"