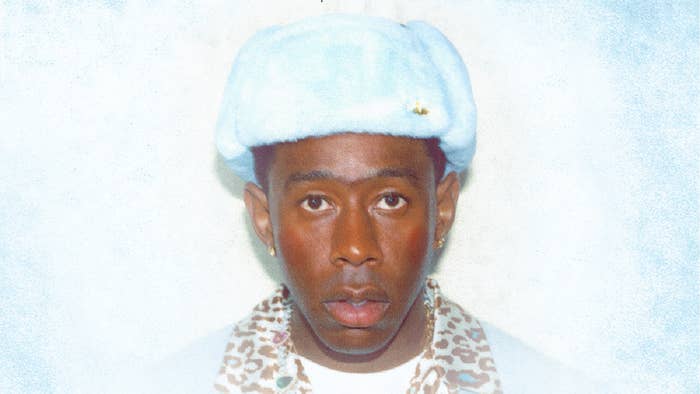 As Tyler, the Creator begins to wrap up his massive North American Call Me If You Get Lost Tour, the celebrated rapper is bringing his theatrical performance back to the familiar stomping grounds of Los Angeles with a special concert livestream from Crypto.com Arena for fans to enjoy.
Prime Video will broadcast Tyler's show in more than 240 countries worldwide starting at 10:50 p.m. ET, with Amazon Music's Twitch channel and the Amazon Music app also providing an opportunity for fans to tune into the Happy Place-produced event for free. Tyler's tour openers Vince Staples, Kali Uchis, and Teezo Touchdown will also be featured on the livestream.
"Tyler, the Creator is such an important artist, and we can't wait to bring his show into the homes of music fans around the globe," Tim Hinshaw, head of hip-hop and R&B at Amazon Music, explained. "Tyler has gone above and beyond with this tour, constructing elaborate stadium-sized productions for his music, and we can't wait for our customers to experience the full spectacle of this show with this livestream."
Fans of the Grammy Award-winning artist will also be able to purchase limited-edition merch from the Call Me If You Get Lost Tour, all of which will be available through the Amazon Music Artist Merch Shop.
Tyler, the Creator's Call Me If You Get Lost Tour kicked off in February in support of his critically-acclaimed album of the same name. Call Me If You Get Lost debuted at No. 1 on the Billboard 200 album chart after its release in June of 2021, and was later deemed the best album of 2021 by Complex. The tour will officially wrap on April 8 in Seattle at the Climate Pledge Arena.
You can stream Tyler's show on Amazon Music's Twitch channel here and on Prime Video here.