Drake Celebrates Breaking the Beatles' 55-Year Old Billboard Hot 100 Record
Drake's recent DJ Khaled collab "Staying Alive" debuted at No. 5 on this week's Hot 100, which gave Drizzy 30 top five singles throughout his career.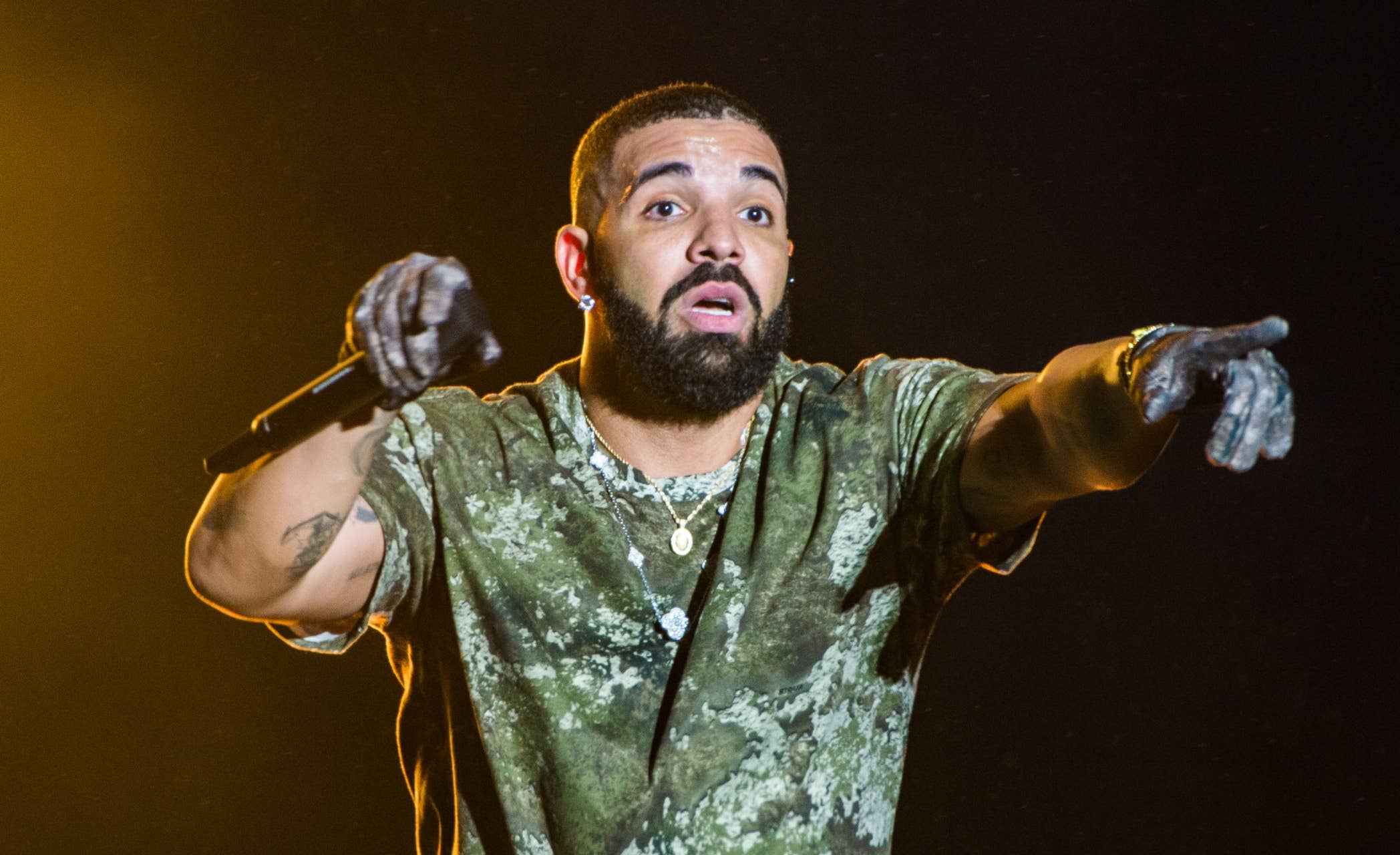 Getty
Image via Getty/Joseph Okpako/WireImage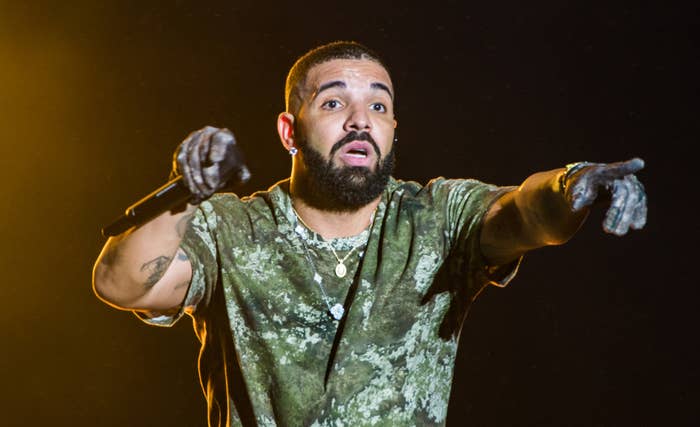 Drake is celebrating yet another career milestone. 
Thanks to his recent DJ Khaled collab "Staying Alive," which debuted at No. 5 on this week's Billboard Hot 100, Drizzy has now had 30 top five singles on the chart to his name, surpassing The Beatles' long-held record of 29 that stood for 55 years.
Per Billboard, the latest placement also means the OVO head now has 100 top 20 entries on the Hot 100, more than any other artist in the chart's 64-year history.
Drake celebrated the accomplishment like only he can. 
"Ok I broke my records for the month now me and @stake need you to do your thing Bitcoin," he wrote alongside a laughing face emoji. The caption was accompanied by a video of Drake winning $5.13 million in a virtual roulette game, followed by a Bitcoin tracker showing $24,000 earned.
Drizzy followed that up by posting a picture of him out at a lavish dinner complete with an empty plate decorated with the words, "Just another celebration," followed by a shrugging emoji.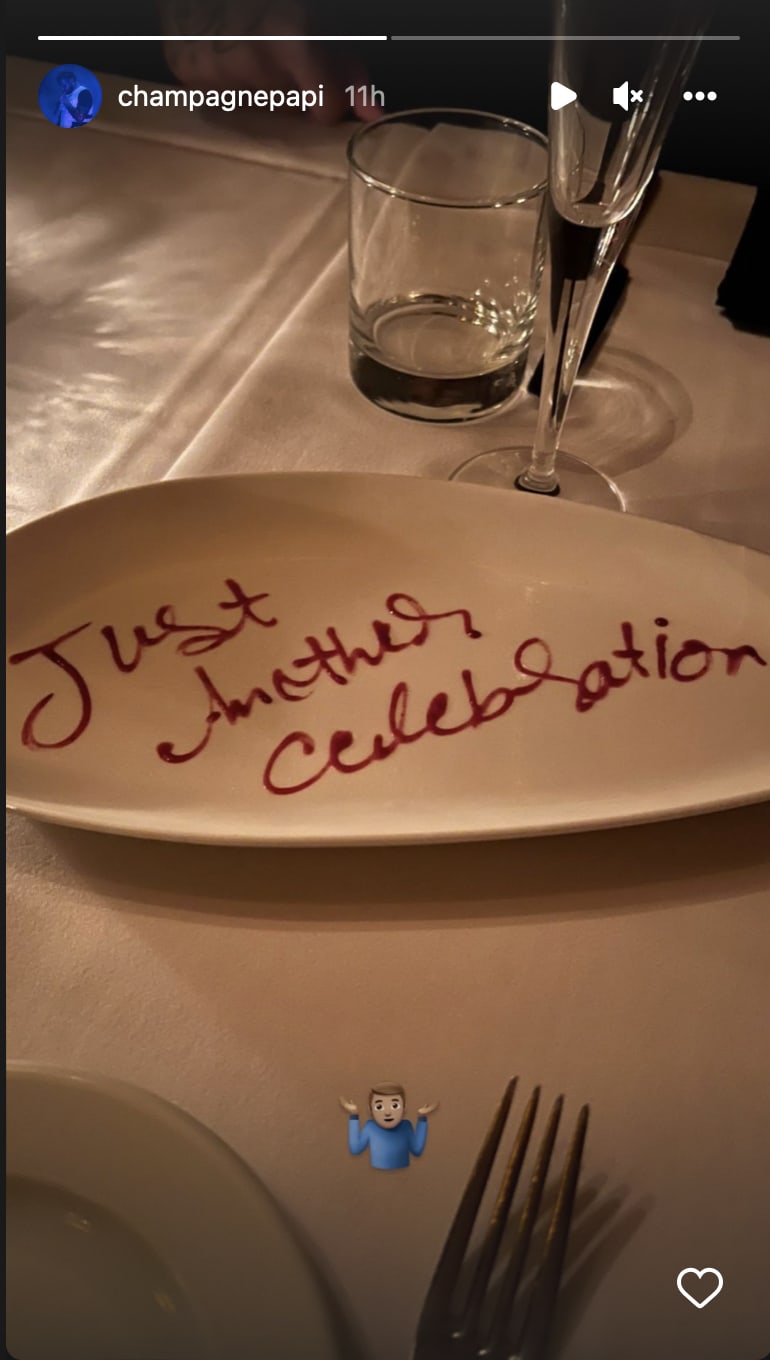 This is far from the first time Drake has decimated a Billboard record. In 2021, he became the first artist to simultaneously debut on the Billboard 200 and Billboard Hot 100 with Certified Lover Boy and its single "Way 2 Sexy." He then made history in June when his danceable Honestly, Nevermind project and 21 Savage-assisted "Jimmy Cooks" both hit No. 1 on the Billboard 200 and Billboard Hot 100 at the same time.
"Staying Alive," which also features Lil Baby dropped last Friday and served as the kickoff for DJ Khaled's 13th album rollout. 
"I've been blessed to get so many great calls every day from all my peers, 'Yo Khaled, I love your rollout,' this and that. I told 'em, 'Listen, I haven't even started my rollout,'" Khaled said on Thursday in an Instagram video. "But today we start. Tonight we start. Right now we start."
Prior to the single's arrival on August 5, DJ Khaled hung out with Timbaland, and called Drake a "genius," while Timbaland dubbed the 6 God's "Staying Alive" feature "the hook of the century."
"When Drake wrote that hook… there's a reason why certain people are called genius. This is when you understand that word, it's called genius level," Khaled said sitting next to Tim, who replied, "The hook of the century."
Khaled responded: "Thank you! The whole world is going to sing it, no matter what. Let's keep it real, I don't give a fuck what's playing. You can be in this mode, you can be in that mode, and then when this come on, everybody's in sync. It's like, 'Hey everybody, come together!'"
Watch the video for "Staying Alive" below.