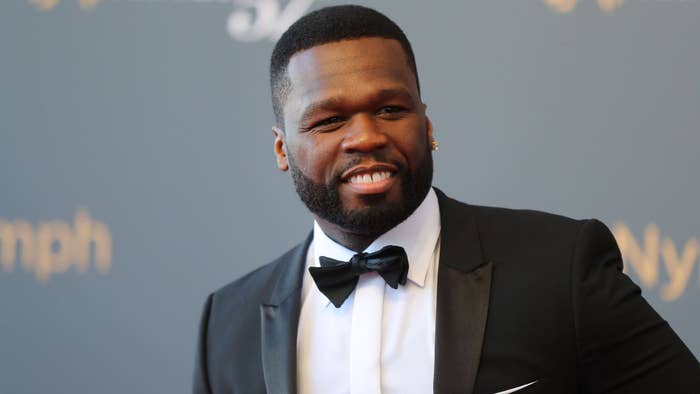 As DaBaby once again finds himself embroiled in controversy, 50 Cent used the Charlotte rapper's apparent response as a way to troll Tyrese and threaten to reignite his squabble with Taraji P. Henson.
The Better Than You MC was criticized earlier this week after he was involved in yet another brawl, this time with his own artist Wisdom. Matters were made worse for DaBaby when security footage emerged via Rolling Stone showing the fatal shooting he was involved in at a North Carolina Walmart in 2018. The clip doesn't appear to line up with the artist's original claim of self-defense.
In the wake of these headlines, DaBaby reshared the viral video of Tyrese crying and proclaiming, "What more do you want from me?"
50 Cent found the response hilarious and used the opportunity to again troll Tyrese over the video.
"What more do you want from me! LOL. LA child support made the coca-cola kid break down," the Queens legend wrote, referencing the following:
Fif took to the comments to address the Fast and Furious star and threatened to start trolling Empire actress Taraji P. Henson again.
"He think I forgot," 50 Cent wrote. "Next time I'm talking to @tarajiphenson mind your business PUNK."
The rapper's dig at Henson comes after the pair briefly feuded in 2020. 50 trolled the actress by pitting his show Power against Empire, which Henson later said on T.I.'s Expeditiously podcast felt unnecessary and "embarrassing."
"Our show has nothing to do with his show, we're talking two different subject matters," Henson said. "Then again 50, do you know what the fuck I had to do to get here? Why tear down another Black person? For 'competition?' There are a million other shows you can compete with. And to do that publicly, it's embarrassing."
The "Many Men" creator apologized after Henson's interview—sort of.
"This is my sincere apology," he wrote to Henson. "I did not mean to hurt your feelings in anyway. I love your work and I think you are amazing. I'm sorry no one is watching your show anymore."
DaBaby has not spoken on why he attacked Wisdom but did seem to reply to the new Walmart footage with multiple tweets.
Check out the new footage and posts below.