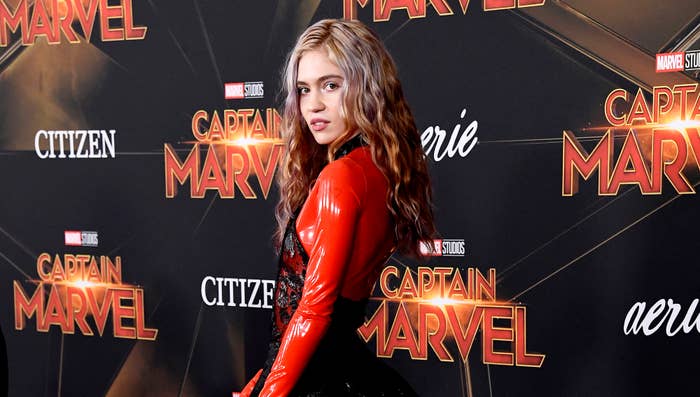 After Grimes gave artists her blessing to use AI to recreate her voice on their tracks, the Canadian artist appeared on Julia Fox's podcast to talk more about it as well as being constantly "cancelled" online.
On Fox's Forbidden Fruits podcast, Grimes told the actress that she's been an easy target for those wanting to cancel celebrities.
"I'm very easy to cancel and cancelled very often," Grimes explained. "I've always been exceptionally cancelled. People call me a 'techno-fascist' [...] I agree a lot of things have been mishandled and we're in this giant hiccup into a different part of civilization that is extremely unprecedented."
Grimes then admitted she says "a lot of dumb stuff… above average I'd say." Fox then countered by saying she says "a lot of smart stuff too."
"I think we need a better discourse," Grimes added. "I wish people would approach me in better faith—I approach everyone in good faith—if people are being hateful on the internet those people are mad because they want a better world."
Later in the conversation, Grimes and Fox delved into AI and why the former is ready to embrace it with open arms.
"I'm pretty for it," Grimes said. "I would say I'm fairly optimistic, I think there are some potential bad outcomes but I don't think it's constructive to even discuss that publicly per se."
Grimes then went on to say she hopes to see a "moral imperative to make more positive AI depictions because it's literally training on the data. It will see itself on how we are seeing it right now, in many ways, and it's a concern that is brought up often."
Last week, Grimes unveiled an AI software that allows artists to replicate her voice.