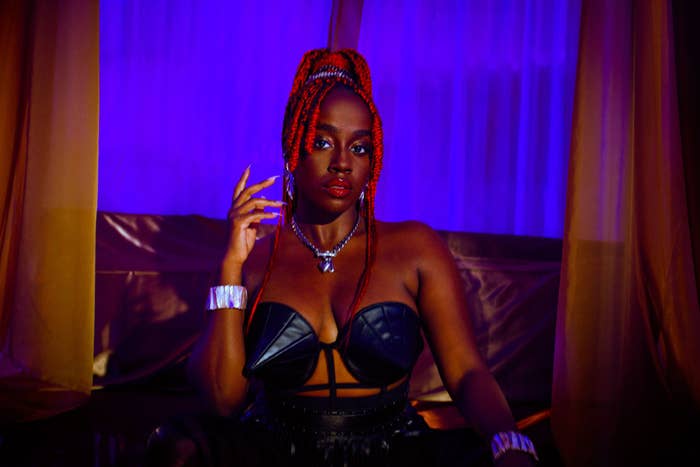 It's hard to keep up with new tracks every week. With a bevy of songs being released every day, we made a list highlighting new tracks from Canadian artists.
Baka Not Nice, "Took A Trip"
OVO Sound's Baka Not Nice returns after 6 months with an eerie banger about taking a vacation to Turks and Caicos. 
Aiza, "Cocoa Butter"
"Cocoa Butter," the latest from Toronto-via-Montreal artist Aiza leaves little doubt that she's the life of the party wherever she goes. 
YSN Fab, "Soul Fly"
Winnipeg rapper YSN Fab treads the line between grim and hopeful on "Soul Fly," though he hopes his trials and tribulations can inspired others to persevere.
Shay Lia, "Takuta"
"Takuta" from Shay Lia marks a new direction for the Montreal singer, though the dancefloor-ready style suits her quite well.
Nanu, "Neptuno"
Nanu, now in Toronto but originally from Atlanta, bounces between Spanish and English on her latest track "Neptuno," a song dedicated to being caught up in romance filled with fantasy.
TGETruth, "Fed Up"
As the title might imply, Montreal rapper TGETruth has had enough of the fakes. Instead of worrying about everyone else, TGETruth would rather just make money.
Manila Grey, "Turbo"
Vancouver R&B duo Manila Grey dropped their latest album Sound Drift this week, but its concluding track "Turbo" steals the show with its intimate lyrics and guitar-led beat.