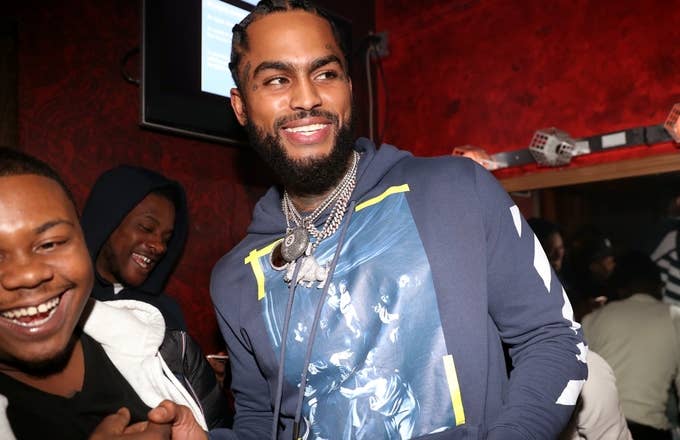 After saying he disliked the Lil Nas X smash record, many fans went at the neck of Dave East for his (mostly) contrarian opinion. As a response, East posted a video of listening to the country-trap hit, though evidence suggested that he was doing so in jest.
X responded to the criticism in an interview, saying, "I have the No. 1 song in the country. I do not give a fuck about what Dave East is saying." Judging from a recent Instagram live video, it seems that East bears no ill will towards the "Old Town Road" rapper.
"Then y'all gonna ask the lil n***a about what he think about what I said. He ain't supposed to give a fuck about what I said. I don't give a fuck about what nobody say," the Def Jam artist said. "He answered right."
Of course, this didn't mean that he was backing down from his original stance. "That's a kid, doing his thing man. Bad song," he said, followed by a shrug. East, who will star in an upcoming Wu-Tang series for Hulu, continued by bringing up the internet's obsession to sensationalize seemingly controversial things and blow them out of proportion, citing various headlines.
Hopefully this marks the end of this back-and-forth, and both artists can go back to the music.