Premiere: 2¢ Drop the Best Mix of 2020 (So Far) for Holy Ship! Wrecked 2020
DJ Craze and Four Color Zack are back with a fire new promo mix, this time for Holy Ship! Wrecked, which goes down Jan. 22-25.
Publicist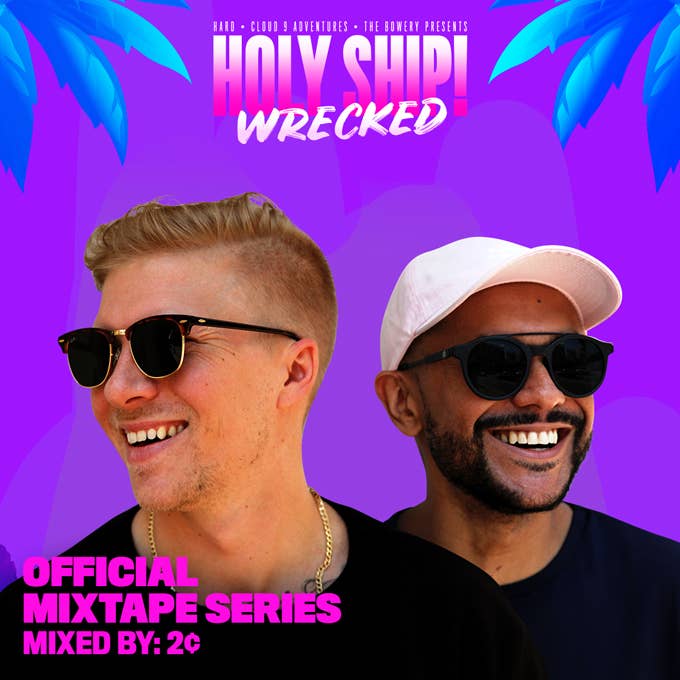 Yeah, yeah, I know what you're gonna say: "Not another mix from 2¢!" For that, I kindly ask you to shut the fuck up. When it comes to the art of DJing, especially in an era where so many cats just download the biggest tunes from their respective genres, load them into a laptop, and let their controller do the work, pardon me for rocking with Craze and Four Color Zack, literal champions of the world in this DJing thing, on the regular. Their mixes are fun! They aren't sticking to one genre! They can pack more bangers into 30 minutes than your favorite DJ. That's probably why HARD has the duo coming back as a part of their latest edition of the annual Holy Ship! series, Holy Ship! Wrecked, which takes place Jan. 22-25 down in the Dominican Republic.
A set like this? Perfect for where their collective sound is right now. Alongside current favorites like Roddy Ricch's "The Box" and DaBaby's "Bop" are tunes from Mat Zo, Tropkillaz, TNGHT, Bad Bunny, and original material from Craze. They even find a way to sneak in some drum & bass sounds in there without having to add a hashtag in front of their movement. You know the vibe.
Stream their Holy Ship! Wrecked 2020 mix right now; perfect way to get right for the weekend.
Tracklist:
Thugli - Nirvana
BRLLNT - Tokyo
Roddy Ricch - The Box
Amine - Reelitin (Singularis edit)
Nina Las Vegas, Swick & MC Bin Laden - Tananaram
DJ Ride & ELEX - Stay Away
Jon Casey & Dabow - Banga
Thook - Stomp It
Travis - Upper Echelon
Chief Keef - 3Hunna
ISOxo & Knock2 - Radial
Iron Butterfly - In A Gadda Da Vida
Yomel El Meloso - Guin Guin remix
Bad Bunny - La Romana
Young Thug - Hot
DaBaby - Bop
Tropkillaz - Flautinah
Jay Z - Big Pimpin (Craze edit)
Megan Thee Stallion - Cash Shit (Craze edit)
Buck Dodgers - Caldeirão
Chamos - Special
Nicky Jam & J Balvin - X
TNGHT - First Body
Lil Tecca - Ransom
Mat Zo - Games
Replicant - Hurt Nobody
Benny Page - Turn Down The Lights
Rome In Silver - Tempest
Spragga Benz - Red Dot
Special Dabow - Computer
RL Grime & Juelz - Formula (GAWM flip)
Aweminus - Thot Eliminated VIP
Griz & Subtronics - Griztronics
Gentlemens Club - Faded
Jon Casey - Poison
Craze - Party Fing
Good Times Ahead - Rapido