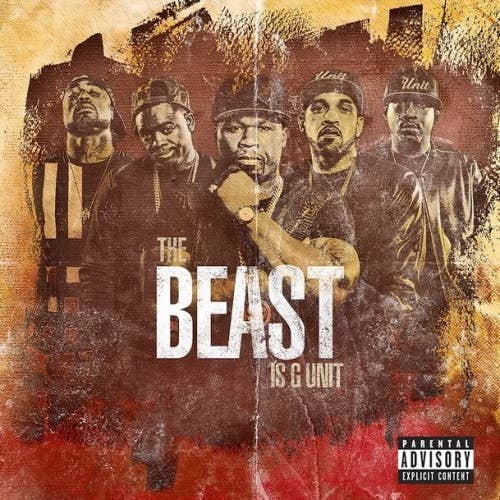 The newly reunited G-Unit are preparing to drop their second EP The Beast, and tonight they have released the first single from the project titled "I'm Grown." Members Kidd Kidd, Young Buck, 50 Cent and Lloyd Banks get fly and flashy over the bouncy Honorable C.N.O.T.E. production. Buck handles the chorus while the other members flex about the amount of jewelry, houses and cars that they own. The feel of the song is still distinctly G-Unit's sound though, with the members bouncing their different styles off of one another with incredible chemistry. Stream the song below and pre-order The Beast, which releases Apr. 3, on iTunes here.
50 Cent also sat down with MTV to talk about his upcoming album Street King Immortal and a new collaboration with Eminem titled "Champions." Describing his mentor as a "lab rat," he also said that the song sounded like one of their previous hit records but with a R&B singer on the chorus. "It's one of those songs that [he wrote his portion of] before I got there," he told MTV. Watch the video below.
The haunting single "Boy Boy" has also been released. Featuring production from Jake One, Illmind and G-Koop, the members of G-Unit add more violent verses behind the booming drums. Listen to it below.