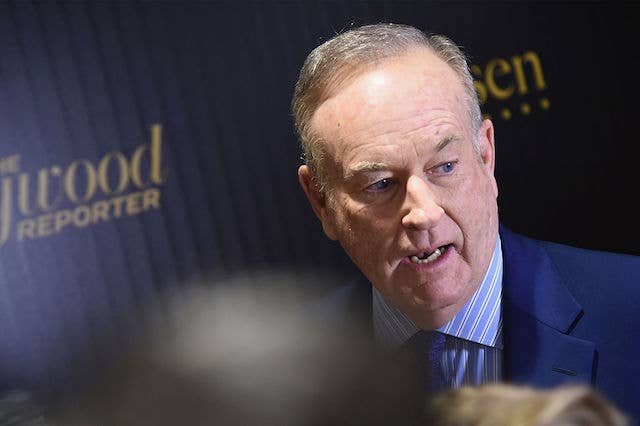 In case you weren't aware, nothing makes any sense anymore. Only in a world where Donald Trump is the President, could we imagine Bill O'Reilly and Kanye West batting for the same ideological team. The conservative news pundit took West's defense, claiming the rapper was being attacked by "American Stalinists" following the rapper's tweet, which lauded über-right, Trumpette media personality Candace Owens.  
West had previously tweeted, "I love the way Candace Owens thinks," which raised more than a few eyebrows, given Owens' criticism of groups such as Black Lives Matter and other far-right views. Owens, who is a black woman FYI, made a name for herself on the alt-right media circuit, including the conspiracy fake AF news site Infowars, headed up by Sandy Hook denier Alex Jones. Jones also appears to have boarded the conservative bandwagon to Kanyeville.
Anyway, O'Reilly went off on people who were calling Kanye out, with a post on his website. "But the American Stalinist movement has no use for democracy, and that is a growing danger to this country… This mob mentality has gone far beyond political correctness. In the past year, America has witnessed a frightening number of Stalinist-type attacks on free expression. If you disagree with Black Lives Matter, for example, you are shut down as a bigot. If you suggest due process to the Me Too Movement, you are a misogynist. If you wear a sombrero as part of a Halloween costume at Yale, you are denigrating a minority group and therefore must be punished. In addition, the totalitarians believe that religious Americans including clergy have no right to opt out of funding abortions. If you protest that your tax dollars are being used for fetus termination or birth control, you are a human rights violator, not worthy of being heard," he wrote. O'Reilly also contends that "ALL Caucasians are being branded as racists simply because of their skin color." Now find the nearest wall, and bang your head into it.