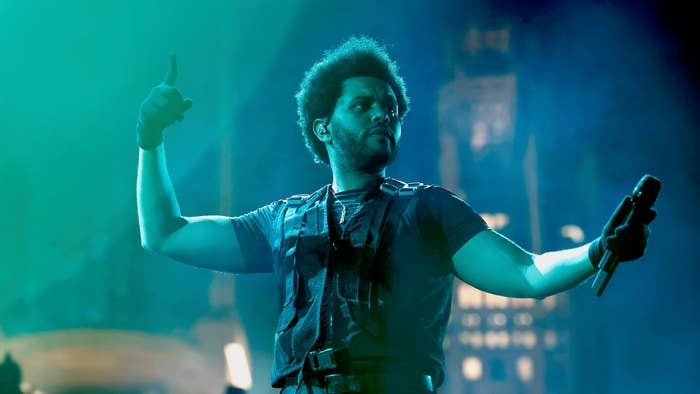 The Weeknd caps off a banner year with new music.
Weeks after concluding the first leg of his After Hours Til Dawn Tour, the Grammy-winning singer returned Thursday with "Nothing Is Lost (You Give Me Strength)," from the Avatar: The Way of Water soundtrack. The Weeknd teased the song earlier this month on social media, dropping a visual that included key scenes from the upcoming sequel.
"Nothing Is Lost" was co-produced by Swedish House Mafia and composer Simon Franglen, who handled the film's score.
The Way of Water producer Jon Landau said the song began taking shape over the summer, after he met the Weeknd during his world tour.
"When he came in, Swedish House Mafia came up with the concept of the song, and they embraced working with our composer, Simon Franglen. And together, they came up with a song that is true to who The Weeknd is but is organic to our film," Landau told Complex at The Way of Water London premiere. "And that's what was important to us. We didn't want just something to come on at the end of the movie that felt outside of it, but he embraced that collaboration, and his voice, oh my God."
You can stream "Nothing Is Lost" now on all major platforms or via YouTube above. The Way of Water, directed by James Cameron, will hit U.S. theaters this Friday.