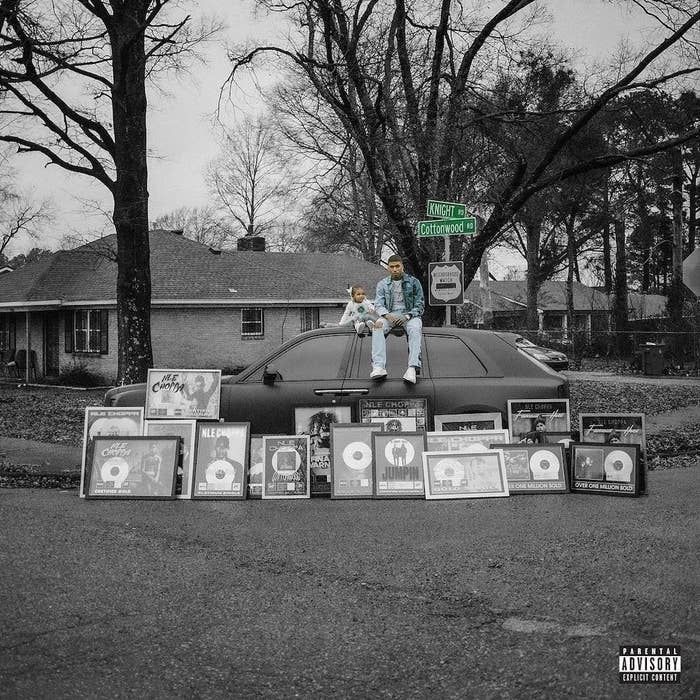 NLE Choppa has released the long-awaited sequel to his 2019 breakout EP Cottonwood.
The Memphis-born rapper began teasing the album at the top of the year, telling fans it would be a star-studded effort that would reaffirm his status in the game. 
"Cottonwood 2 is one of those projects where it's going to solidify me even though I'm kind of solidified already. At the least, it'll solidify me even more," the 20-year-old told BET back in February. "It's like the proof is all in the pudding throughout the album. I got a bunch of features on there from some good guys."
Choppa went on to say the original Cottonwood didn't reflect who he was as an artist, because he didn't "put [his] best foot forward." He's convinced the new album will "redeem" him.
"I feel like I kind of messed up my breakout year because a lot of things got in my head, and by the end of the year, I was kind of in a slump," he explained. "Cottonwood 2 is pretty much letting everybody know that it came back full circle for me. It's giving me another chance with a breakout year and now it's like how do I capitalize? How do I make this project the best foot forward? How do I redeem myself from the last one even though the last one's gold?"
The project spans 22 tracks, including the hit single "Slut Me Out." It also boasts appearances by Fivio Foreign ("Dope"), Kevin Gates ("Habits"), Rick Ross ("Cold Game"), and Lil Wayne, who assists on "Ain't Gonna Answer," which recently got a video stacked with references to Weezy, the Hot Boys, "Back That Azz Up," and more vintage Cash Money easter eggs. Rounding out the features list are Polo G, G Herbo, Queen Naija, Lola Brooke, Modesty, and 2Rare.
You can listen to Cottonwood 2 on all major platforms, including Spotify and Apple Music below.