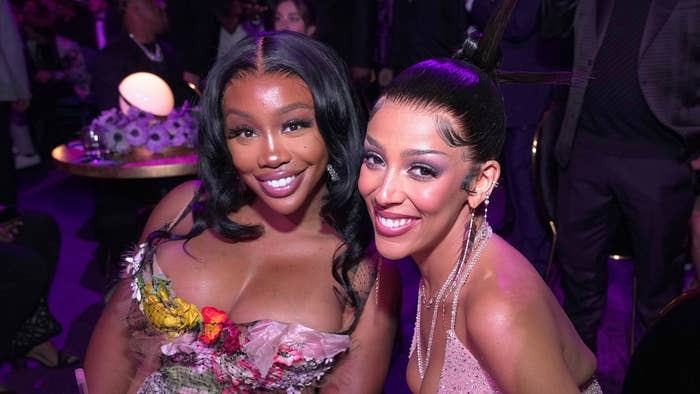 Doja Cat and SZA fans just got a treat.
The Grammy-winning artists returned Thursday night with a remix of the SOS hit "Kill Bill."
Doja teased the release on social media just hours before its release, sharing two ocean vistas with seagulls flying above (one silent, one set to Blackalicious' "Make You Feel That Way") as well as a few ambiguous tweets directed at SZA.
"@SZA sis…I did something bad," Doja wrote. The CTRL creator replied, "Jesus…what is it?"
Doja simply responded with, "9pm / 4.13.23," leading many to believe new music was on the horizon.
The new iteration of "Kill Bill" arrives about two years after Doja Cat and SZA released their hit single "Kiss Me More," which earned them the Grammy for Best Pop Duo/Group Performance. The track, which scored earned nods for Record of the Year and Song of the Year, appeared on Doja's third studio album Planet Her.
Doja teased new music in a series of tweets last week, telling fans she was shelving her pop sound and focusing only on rap—which is clearly audible on "Kill Bill."
"No more pop," she wrote. "I also agree with everyone who said the majority of my rap verses are mid and corny. I know they are. I wasnt trying to prove anything I just enjoy making music but I'm getting tired of hearing yall say that I can't so I will."
Doja teased her fourth album, reportedly titled Hellmouth, during a recent interview with Variety, saying it will usher in a new era.
"I know that I've done a lot of pink and soft things, a lot of pop and glittery sounds," she told the magazine. "But for this next era, I'm going in a more masculine direction."
You can listen to Doja Cat and SZA connect on the "Kill Bill" remix below.