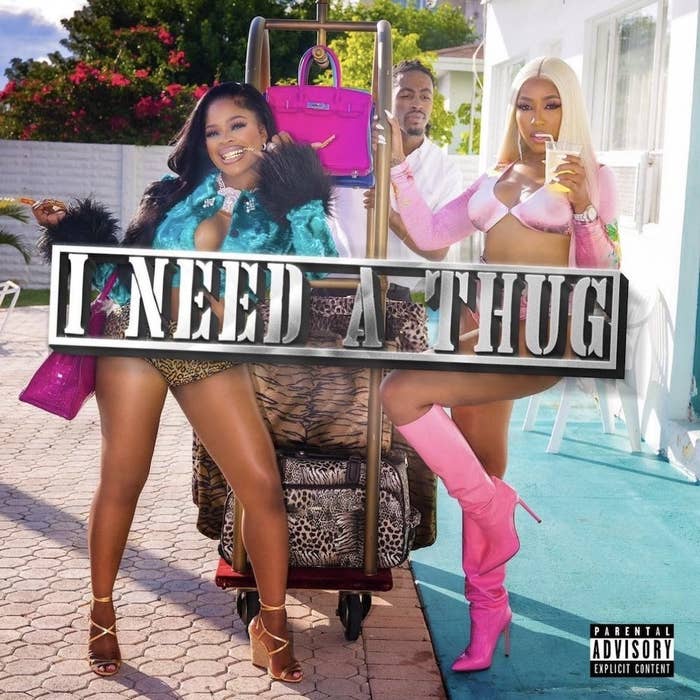 City Girls have officially entered their "elevated pussy rap" era.
The Miami hip-hop duo returns this week with "I Need a Thug," an unapologetically raunchy cut that samples LL Cool's 1987 chart-topper "I Need Love." Members JT and Yung Miami announced the release on their respective Instagram pages as well as the group's main account, writing, "This is a young pretty rich anthem!"
"I need a thug with swag, like a rockstar," JT raps in the opening verse. "Bonnie and Clyde shit, tongue kissin' in cop cars /Pretty bitch all in my Audemar."
The song marks City Girls' first 2023 record as lead artists and follows last month's hit collaborative single "Act Bad" with Diddy and Fabolous. It's also the first official taste of the rappers' much-anticipated third studio album. JT and Yung Miami spoke about the project in a recent interview with Complex, saying they approached it with a much more serious and critical mindset.
"It's just a perfection thing right now," JT explained. I don't want to put out nothing corny. I feel like we've been here too long, and I don't even want to play how we used to. I want the music to be good and hit. It's still pussy rap like it'll be fun but much more elevated. It's elevated pussy rap."
You can stream "I Need a Thug" now on Apple Music and Spotify.