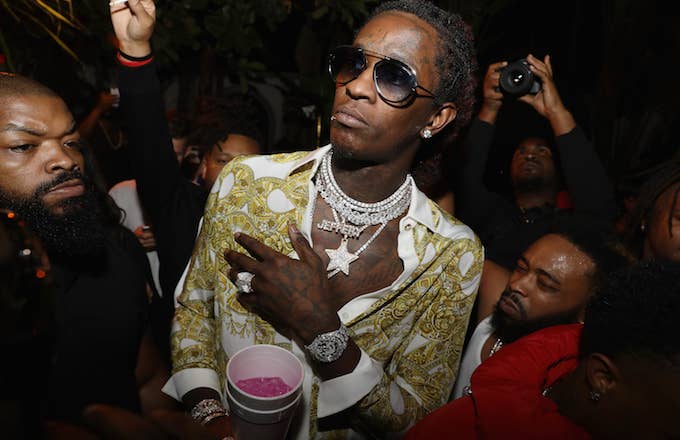 True friends have become a rare commodity for Birdman. Even after allowing money issues to drive a wedge between himself and Lil Wayne, his Cash Money producers, and so many more, Birdman still has Young Thug riding in his corner and the two provided the visual to prove it.
In a video posted on his Instagram page, Birdman gives a shoutout to Thug's YSL Rich Gang before proclaiming that "if you ain't fucking with us, then fuck you." Then, Thugger slides in to make it clear that if you have a problem with Birdman, then you should know that you automatically have a problem with him.
It's amazing to see Thug riding so hard for a guy who has developed a notorious reputation for screwing over those closest to him. But hey, sometimes in order to know that you shouldn't put your hand over the fire, you need to touch the flame first.
The video may also be a way for Birdman to divert attention away from the 7-bed, 11-bath, 20,000 square foot mansion in Miami that he was forced to turn over after defaulting on a $12 million loan from EMG Transfer Agent. Get 'em talking about the music again.