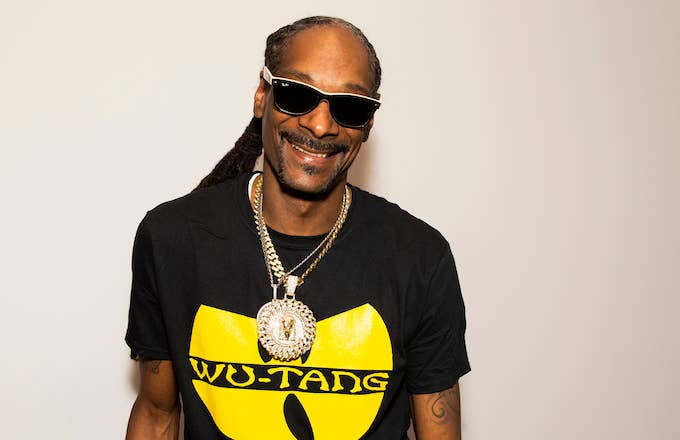 Snoop Dogg isn't feeling Kanye West's new Yeezy slides for kids. 
Kim Kardashian raved about the latest addition to the collection of Yeezy footwear on her Instagram Stories, saying, "New Yeezy slides for Kids OMG. They are so cute, so fresh. They're like rubbery and so comfy."
"She getting dudes out of jail, now he gone sell jail slippers. W.T.F. None of my business," Snoop responded in the comments. His remarks allude to Kim's work with Donald Trump (and others) in getting upwards of 17 people who had been locked up on low-level drug offenses released from prison, as of early May.
Snoop has never been shy about criticizing many of Kanye's moves, especially when it comes to being critical of the absurdity that is his relationship with Trump. Late last year, Snoop veered off that focus and provided his two cents on 'Ye's drawn out public spat with Drake.
"Is y'all getting tired of Kanye West and these tweets? 'Cause I am," he said on Instagram, while playing Drake's "From Time" in the background. "I see why n***a, you and Donald Trump hangout. N***a, y'all tweet like a motherf**ker. I think that n***a need Dr. Phil or Maury ... You know what? That n***a need Jerry Springer." 
It doesn't look like these two rap icons will be working together anytime soon.