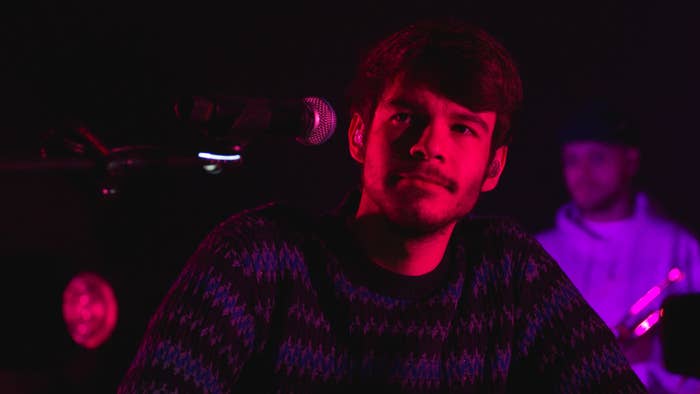 Rex Orange County has been accused of sexually assaulting a woman on six separate occasions in London earlier this year. 
The Sun reports Rex Orange County, born Alexander O'Connor, allegedly assaulted the woman twice in West End on June 1, as well as once in a taxi and three times at his Notting Hill residence the following day. The identity of the accuser was not disclosed. Authorities would only confirm that she is a woman over the age of 16. 
O'Connor faces six counts of sexual assault. "Alex is shocked by the allegations which he denies and looks forward to clearing his name in court," his rep said in a statement. "He is unable to make any further comment because of the ongoing proceedings." 
In March, Rex Orange County released Who Cares?, his first full-length album in nearly three years. He later embarked on a four-month tour to promote the project, which included stops in Santa Barbara, California on June 1 and the Hollywood Bowl in Los Angeles, California on June 4. 
Rex Orange County took to Instagram to comment on the 17,000-person turnout for his Hollywood Bowl, which was sold out in a day.
He released a statement in early July, announcing that he would need to cancel all remaining shows after Aug. 13 due to "unforeseen personal circumstances." 
His trial is set for Jan. 3, 2023.