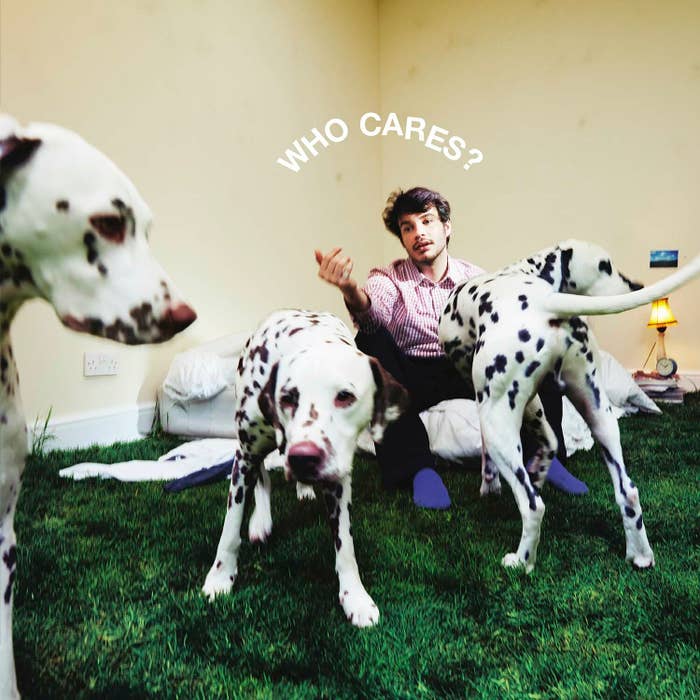 Rex Orange County has released his long-awaited album Who Cares?, which includes a feature from Tyler, the Creator.
Rex's first full-length since 2019's Pony, which debuted at the No. 3 spot on the Billboard 200 albums chart, Who Cares? sees him settling into a comfortable sound very much his own. Tyler shows up for a verse on immediate highlight "Open a Window," recalling their previous work together on Flower Boy.
The UK singer announced the project with the release of the video for "Keep It Up," which was filmed during the recording process for the album in Amsterdam. In a recent interview with Apple Music's Zane Lowe, he said he took a brief break from music after working on Pony. "I just fell in love with music again," he explained.
In a new piece in Vulture, the singer spoke about the decision to have only one feature on the record. "[Tyler is] like a mentor for me. I remember once when I was struggling a lot to find inspiration, and was also very stressed about what other people were thinking, ironically," he said. "He gave me a lot of great advice. he's always just been there in that sense, but he's also super-inspiring for me and I've been a fan from before we even met."
Stream Who Cares? below.
Produced with Dutch songwriter and producer Benny Sings, the record will be supported by an extensive worldwide tour. Kicking off with a show in Miami this May and concluding with a string of gigs in Ireland and the UK in August, the Who Cares? Tour will be followed by dates in Australia and New Zealand. Purchase tickets here. 
Rex Orange County also has merch pop-up shops in New York City on March 12 and 13 and London on March 16. "I'll be down at the shop so come say hey, get something signed, get a selfie," he wrote on Instagram. "Would love to see you there."
Last but not least, Rex appeared on Colbert on Thursday night to perform "One in a Million":