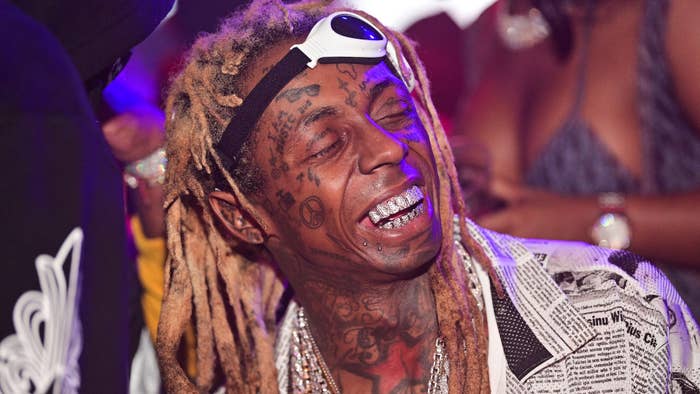 Bloombergreports Lil Wayne and Kodak Black are among the people that Donald Trump is considering pardoning in his final days in office. Trump will reportedly announce these pardons on Jan. 19, his final day as president. 
Wayne gained Trump's favor when he praised his so-called work on criminal reform and his vision to help Black communities with the "Platinum Plan." While Wayne didn't explicitly say he was endorsing Trump, his show of support just days before the election seemed to imply which candidate he wanted to see in office for the next four years.

In November, Wayne was charged with one count of possession of a firearm and ammunition by a convicted felon after a gold-plated handgun was found on the private plane he was using to travel from Los Angeles to Miami in December 2019. He plead guilty the following month with his legal team seeking a sentence between 12 to 18 months. Prosecutors are pushing for a starting point of 15 months. 
Kodak's situation was once again brought to Trump's attention when Baltimore Ravens quarterback Lamar Jackson took to Twitter earlier this week to request that he commute his sentence before leaving office.
Trump is reportedly mulling whether to give preemptive pardons to several members of his administration, including Chief of Staff Mark Meadows, and senior adviser Stephen Miller. His daughter Ivanka and her husband Jared Kushner are also being considered. As reported earlier today, Trump has discussed the unprecedented move of pardoning himself.