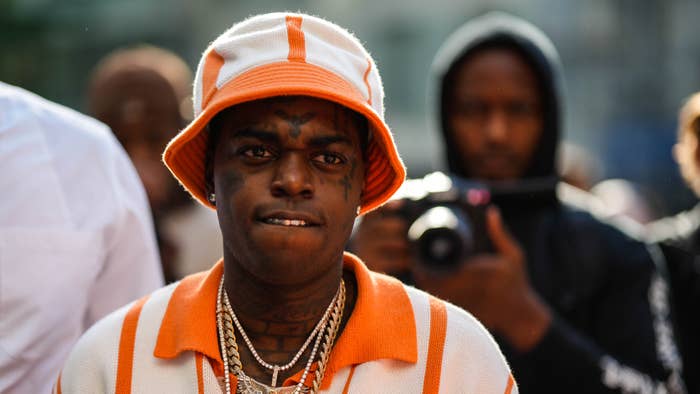 Kodak Black is seeking help from the court to retrieve the Dodge Durango and nearly $75,000 in cash taken from him during his arrest in Florida last month. 
Kodak's attorney Bradford Cohen filed a motion requesting that the court pushes for the return of the car and cash seized as part of the rapper's arrest where he was charged with possession of a controlled substance without prescription and trafficking in oxycodone, per TMZ. The Pompano Beach native was released the following day after posting a $75,000 bond. 
Cohen claimed the 31 oxycodone pills found in Kodak's vehicle were prescribed to him since he has "battled chronic pain after getting shot in February during a scuffle in L.A. over Super Bowl weekend," and added that he dealt with "ongoing pain" after being assaulted by prison guards. His lawyer argues that since his prescriptions have been turned over to authorities, there is no reason to withhold his car and $74,960 in cash. 
As part of his release, Kodak is under house arrest and required to wear an ankle monitor and undergo drug testing. He can still perform at venues and attend events as long as he provides a notification two days in advance. 
Kodak later posted and deleted a series of tweets in which he accused the arresting officers of racial profiling, and questioned why his car was searched, in addition to cuffing him after his medication was found in his vehicle. He also threatened to sue everyone involved "for every dollar I gotta spend bout this shit."