Eminem Releases 'Curtain Call 2' Greatest Hits Album f/ Unreleased 50 Cent Collab Produced by Dr. Dre
The follow-up to Eminem's 2005 greatest hits collection is a double-disc release featuring 35 tracks spanning more than a decade of his work.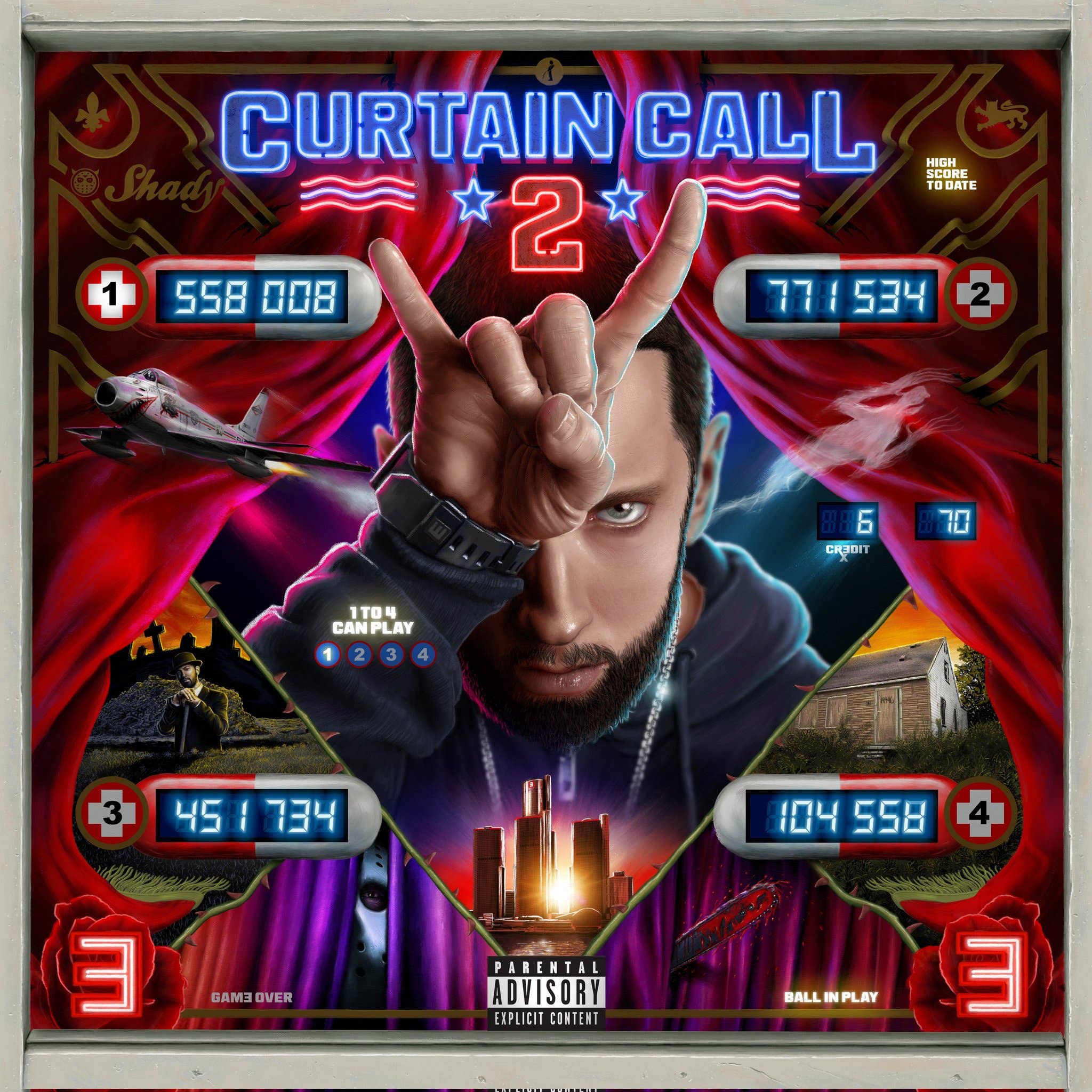 Publicist
Image of Eminem's 'Curtain Call 2' album cover.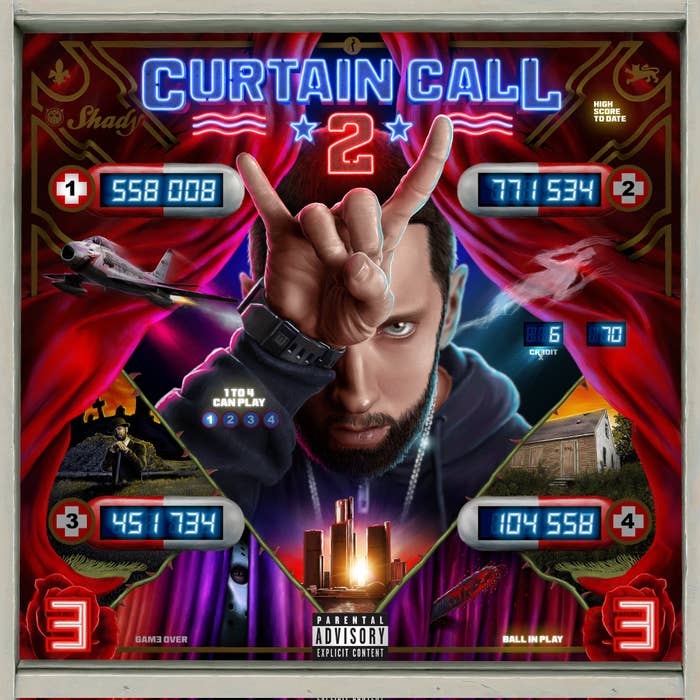 Curtain Call 2 is here. 
Nearly two decades ago, Eminem released Curtain Call: The Hits, a collection of his greatest songs from his first few studio albums (The Slim Shady LP, The Marshall MathersLP, The Eminem Show, and Encore). The follow-up finds Em pulling cuts from Recovery, The Marshall Mathers LP 2, Revival, Kamikaze, and Music to Be Murdered By, paying homage to those five projects on the cover art. 
The double-disc release features 35 tracks spanning more than a decade, with appearances by Beyoncé, Rihanna, Juice WRLD, Kehlani, Royce da 5'9", Pink, Ed Sheeran, and more. An unreleased 50 Cent collab titled "Is This Love ('09)" produced by Dr. Dre is one of three unique offerings, with the others being the June-released "From the D 2 the LBC" featuring Snoop Dogg and "The King and I" with CeeLo Green, from Baz Luhrmann's Elvis biopic soundtrack. The Dre/50 collab "Crack a Bottle" is here too, and got a previously unseen official visual this week:
Stream Curtain Call 2 via Spotify below, as well as on Apple Music, Tidal, or the platform of your choice.