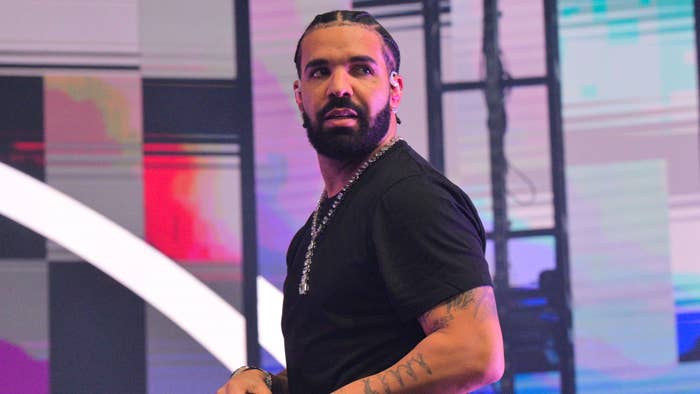 Drake took to his Instagram Stories to seemingly respond to a woman who claimed he flew her out and later kicked her out after she started recording him on her phone.  
"Never met. Never spoke. Never flew," he wrote, apparently in response to the woman's claims. "I hope people start doing more with the one life we are given shit is sad out here."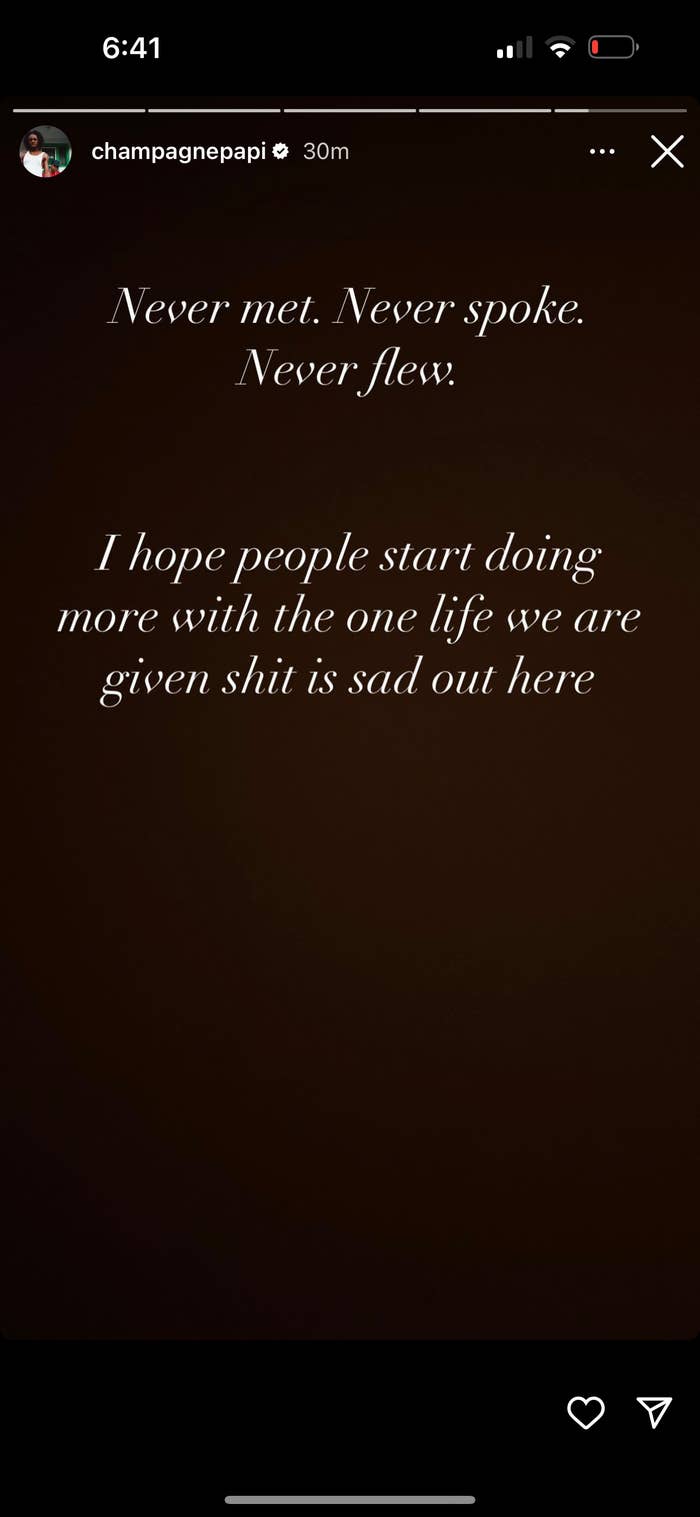 The woman alleges Drake reached out to her last month after she posted a video on her Stories and tagged him, but tried to make it barely visible to everyone else. She claims the Certified Lover Boy rapper asked for her phone number, to which she said, "I sent my number…quick." 
The woman claims they started exchanging texts on Nov. 13 when Drake allegedly offered to fly her out on a private plane on Nov. 16. She claims that she was made to sign an NDA before entering his home and insinuated that they had unprotected sex.
"So, we watching movie, we drinking Casamigos," she continued. Y'all know, Casamigos bring out the freakos. So, you know we did what we did. I don't have to go into detail about that because it's self explanatory. But, he did not use protection. Which, was a little weird… but, y'all know, I'm just going with the flow."
She then went on to allege that the Toronto native slapped her phone out of her hand after he noticed her recording him. 
"After he had slapped the phone out of my hand, he was like, 'You gotta go,'" she claimed. "I was like, 'Just 'cause I recorded you? Really?' But I had posted the video on my Instagram. All the receipts are on my Instagram, so I don't got time for y'all to be like, 'I'm lying' and all of that. Because what do I have to lie for?" 
According to HNHH, Drake used an Instagram post to seemingly respond to another woman who threatened to sue him for allegedly putting hot sauce in a used condom. "You can have your 15 minutes of fame…I'll take the other 23 hours and 45 mins," the caption read.