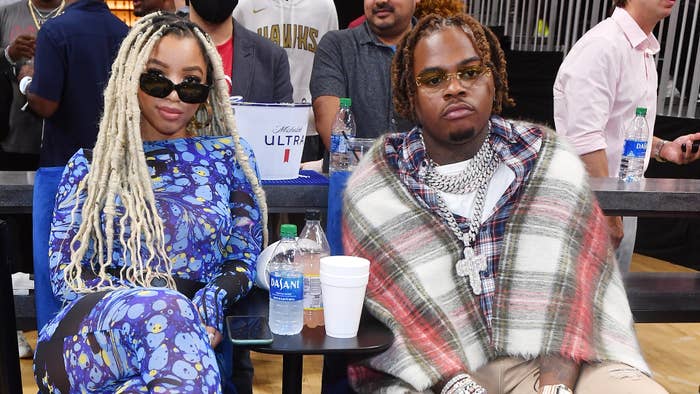 Chlöe Bailey shared on Twitter Spaces over the weekend that her upcoming song "For the Night" is about Gunna. 
"Imma tell y'all a little secret about 'For The Night,'" she said, transcript courtesy of HotNewHipHop. "I might regret saying this, but hey, maybe it'll help f*cking streams. I don't even think he knows this! I wrote 'For The Night' about Gunna." 
Chlöe revealed she wrote the song after Gunna's Jan. 2022 interview with the Breakfast Club, where he downplayed relationship rumors, asserting they were "really close friends." The "Have Mercy" singer also pushed back against talks of a romance on Instagram Live the following week. "I feel like everybody wants to know about my love life. My love life is music, darling," she said in a British accent.
Despite their best efforts to dissuade the public from thinking they were anything more than friends, the two looked very much like a couple while shopping in L.A., just days before Valentine's Day.
Gunna was arrested on RICO charges three months later, and will remain behind bars until his trial date on Jan. 9, 2023. Chlöe stated no one should question her support for him because she isn't outspoken about it. "I'm a songwriter. I write my own shit, I get inspired by the smallest things, so, kiss my ass," she said, laughing. "Talkin' bout why don't I say free this, or free that? Kiss my ass, I support in real life. Thank you!"
Chlöe also established that she isn't in a relationship at the moment, saying, "I'm single, guys. Sorry to bust bubbles, but when I wrote that song months ago, I wrote it about him."
Listen to a snippet of "For the Night" below.