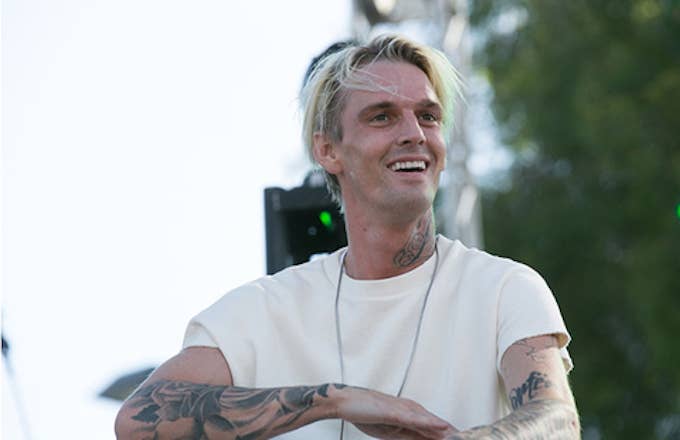 Aaron Carter posted a lengthy, heartfelt message on social media Saturday night where he came out as bisexual.
"This doesn't bring me shame, just a weight and burden I have held onto for a long time that I would like lifted off of me," Carter wrote. "I grew up in this entertainment industry at a very young age and when I was 13 years old I started to find boys and girls attractive."
Carter goes to reflect on his past relationships, including his first "experience" with a man he worked and grew up with.
Carter responded to the outpouring of love and support since coming out as bisexual. 
In January, Makonnen came out as gay through a series of tweets just days after Chance the Rapper's brother Taylor Bennett revealed that he is bisexual. Last month, lyrics from Tyler, the Creator's latest album Flower Boy led people to speculate about the sexuality of the Odd Future leader.
Hopefully people will see celebrities, like Carter, Makonnen, and Bennett, be open and honest about their sexuality, and it will lead others to do the same without fear of being judged.