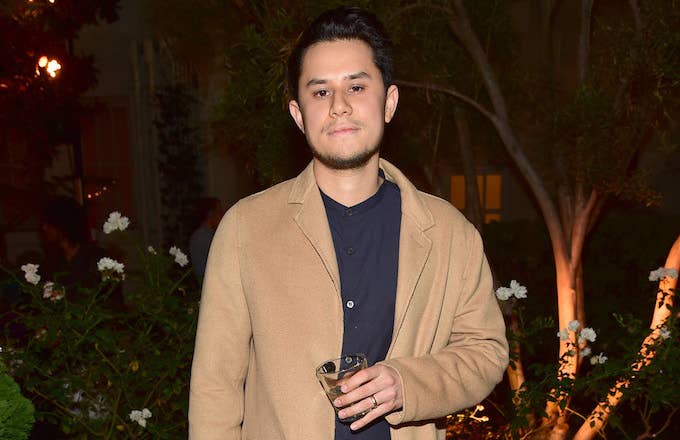 If you don't know the name Frank Dukes, then you'll definitely know his work. He's the man behind the beats for some of today's top acts including Kendrick Lamar, Drake, SZA, Camila Cabello​, and the ever elusive Frank Ocean.
In an interview with Zane Lowe on Behind The Boards, Dukes gives listeners some insight into what it's like working with a creative genius of Ocean's caliber for the song "Chanel." 
"It was such a great moment because I'm such a fan of Frank, like everyone. It's one of things...it's like, Frank is so fucking good when you're there with him you're like 'cool, let me just make sure I don't fuck this up."
Little is known about Frank Ocean's creative process, as the singer-songwriter often works with musicians who are equally as private (Beyonce, Jay Z, and Andre 3000 to name a few). While there is an undeniable mystery about Ocean, his seclusion seems to be working for his benefit. "He's incredible. To me, he's Donnie Hathaway. He's like Marvin Gaye. He's like that for our generation."
Dukes (real name Adam King Feeney) also discussed his collaborative process with the tightly-knit TDE camp. Although he's produced some of SZA and Kendrick Lamar's most beloved hits, he hasn't actually been in the same room with either of them. "The crazy thing is I've never met SZA," he confessed. "'Broken Clocks' is actually a song I produced for my boy River Tiber featuring my boy Daniel Caesar. My boy Cody just found the song and sent it off. Then it came in that 'Oh, SZA sampled you.' It wasn't even a record I was specifically working on at the time...sometimes you never know where shits gonna land."
The same process happened with the track "Pray For Me" from the chart-topping Black Panther album,"For the Black Panther soundtrack, it was a song that started with me, Abel [The Weeknd] and Doc McKinney. Abel had given it to the director who was talking to Kendrick and Kendrick was putting it all together," he describes of the song-making process. "Abel played it for Kendrick and he got excited and hopped on it the next day."
Listen to more tidbits about Dukes' work with Drake, the "0 to 100" drama, and more in the full interview below.