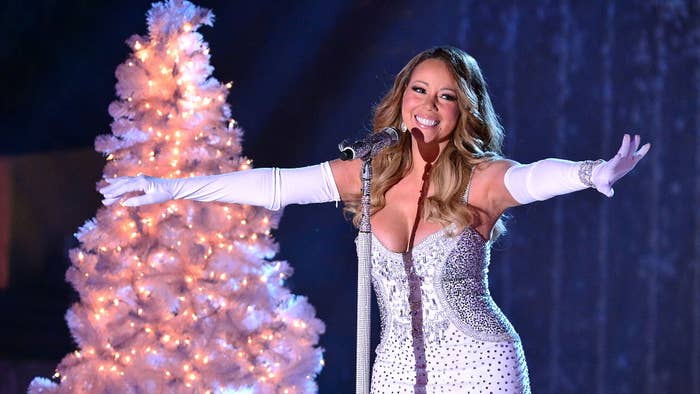 With the holiday season in full swing and Christmas coming at the end of the week on Saturday, it's no surprise that Mariah Carey's iconic track "All I Want for Christmas is You" has retaken its place at the No. 1 spot on the Billboard Hot 100 over 25 years after it was originally released. It is now the third time that the track has reached No. 1 on the chart.
The singer saw the news and shared her reaction on Twitter, also showing the touching card that her daughter made for her to celebrate the occasion.
To extend her gratitude even further, Mariah also dropped a voice note to the timeline thanking her loyal fanbase and family for always supporting the Christmas song. 
"To have another Billboard Hot 100 with a song that means so much to me, I literally don't know what to say and I'm just so thankful," the singer said. I really am thankful to all of you."
As Billboard pointed out, "All I Want for Christmas is You" has had a history of bursting back onto the Billboard Hot 100 during the holiday season. The track topped the Hot 100 on Dec. 21, 2019, and again one year later on Dec. 19, 2020.