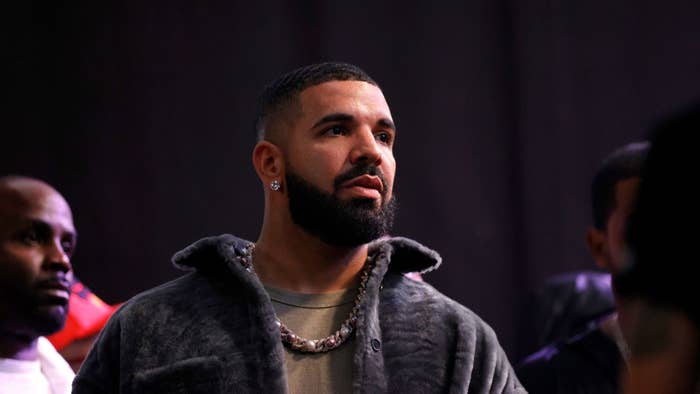 As we enter 2022, MRC Data (f.k.a. Nielsen) has unveiled its end-of-year numbers to show us who controlled 2021 in terms of streams and sales.
As highlighted by Billboard, Morgan Wallen had the highest-selling album of the year by equivalent album units with Dangerous: The Double Album, moving 3.23 million. Following him is Olivia Rodrigo's Sour doing 2.8 million units, and Drake's Certified Lover Boy moving 1.9 million. Rounding out the top five for the year are Adele's 30 and Pop Smoke's Shoot for the Stars Aim for the Moon, which is impressive considering it came out back in July 2020.
In terms of physical copies, which consists of physical and digital sales combined, Adele's 30 reigns supreme by a landslide, moving 1.464 million copies. It nearly outsold the second spot on the list, Taylor Swift's Red (Taylor's Version), by a million copies. Red sold 621,000 copies and Olivia Rodrigo's Sour sold 557,000 to finish the top three.
On the streaming side, Dua Lipa was on a tear, topping the most streamed songs of the year list with "Levitating," generating 804.71 million combined on-demand audio and visual views. Olivia Rodrigo maintains a solid presence in all major categories, snagging both the No. 2 and 3 spots here with her tracks "Drivers License" and "Good 4 U" having 761M and 709M views respectively. Lil Nas X's "Montero" and the Kid LAROI and Justin Bieber's "Stay" round out the list.
Another track that had a huge impact was Korean supergroup BTS' "Butter," the highest-selling digital song of 2021. Check out what other albums and tracks had great commercial years according to MRC Data down below.
TOP 10 ALBUMS OF 2021 IN U.S. BY TOTAL EQUIVALENT ALBUM UNITS
1. Morgan Wallen, Dangerous: The Double Album (3.226 million)
2. Olivia Rodrigo, Sour (2.856 million)
3. Drake, Certified Lover Boy (1.97 million)
4. Adele, 30 (1.936 million)
5. Pop Smoke, Shoot for the Stars Aim for the Moon (1.533 million)
6. Doja Cat, Planet Her (1.51 million)
7. The Kid LAROI, F*ck Love (1.505 million)
8. Justin Bieber, Justice (1.473 million)
9. Dua Lipa, Future Nostalgia (1.403 million)
10. The Weeknd, After Hours (1.342 million)
TOP 10 SELLING ALBUMS OF 2021 IN U.S. (PHYSICAL & DIGITAL SALES COMBINED)
1. Adele, 30 (1.464 million)
2. Taylor Swift, Red (Taylor's Version) (621,000)
3. Olivia Rodrigo, Sour (557,000)
4. Taylor Swift, Evermore (529,000)
5. Taylor Swift, Fearless (Taylor's Version) (521,000)
6. Billie Eilish, Happier Than Ever (430,000)
7. Harry Styles, Fine Line (317,000)
8. Taylor Swift, Folklore (304,000)
9. Carrie Underwood, My Savior (293,000)
10. Morgan Wallen, Dangerous: The Double Album (288,000)
TOP 10 MOST STREAMED SONGS OF 2021 IN U.S. (ON-DEMAND, AUDIO & VIDEO COMBINED)
1. Dua Lipa, "Levitating" (804.71 million)
2. Olivia Rodrigo, "Drivers License" (761.58 million)
3. Olivia Rodrigo, "Good 4 U" (709.79 million)
4. Lil Nas X, "Montero (Call Me by Your Name)" (684.9 million)
5. The Kid LAROI & Justin Bieber, "Stay" (679.9 million)
6. The Weeknd & Ariana Grande, "Save Your Tears" (677.91 million)
7. Masked Wolf, "Astronaut in the Ocean" (609.9 million)
8. Doja Cat featuring SZA, "Kiss Me More" (599.1 million)
9. Lil Nas X & Jack Harlow, "Industry Baby" (597.8 million)
10. Polo G, "Rapstar" (572.96 million)