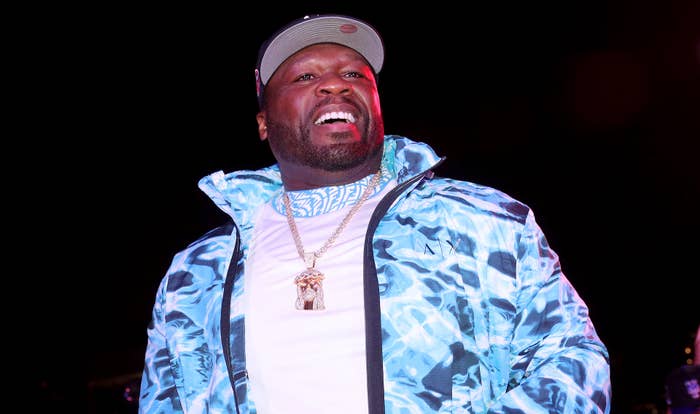 50 Cent and Floyd Mayweather have been throwing jabs at each other for the better part of the last decade.
In 50's latest joke directed towards the Hall of Fame boxer, the G-Unit rapper clowned Mayweather for wearing at least seven chains courtside, comparing him to actor and wrestler Mr. T.
"Wait, Rocky got a new movie coming out? LOL," Fif tweeted, referencing T's character Clubber Lang in Rocky III, with pictures of him and Floyd side-by-side. 
The shot in question came from a recent Heat game that Mayweather attended in which the boxer wore what looks like an entire icebox around his neck. 50 wasn't the only one who had something to say about the chains either, with others on social media commenting on the jewelry as well. 
Aside from clowning Floyd Mayweather, 50 Cent also threatened to leave Starz this week as his four-year overall deal with the network comes to an end. The rapper shared a series of stock images of packed bags on Instagram and called for several different members of his G-Unit Film & Television staff to get ready to leave with him.
"This is me packing my stuff, STARZ 😵🍆Sucks, my deal is up over here I'm out," the rapper and Power architect wrote in the caption for his first post. "They Renewed High town and FORCE is the highest rated show they have it sitting in limbo. If I told you how much dumb shit I deal with over here. you would think they all went to school on a small yellow bus. 🚌"
There's no word yet on if the Power creator will actually leave Starz.