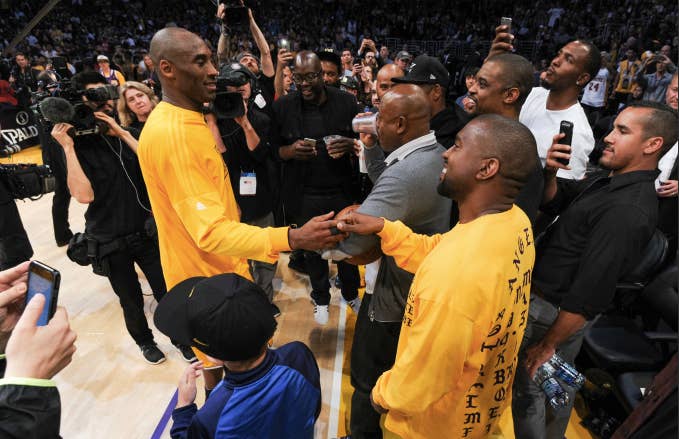 Kanye West celebrated the life and legacy of Kobe Bryant by hosting a post-Grammys Sunday Service.
According to Billboard, the service took place at midnight on Monday morning in Burbank, California. Snippets of the Sunday Service have surfaced on social media.
Kanye was caught on video singing about the moment he learned of Bryant's death.
Kirk Franklin was in attendance to deliver a short sermon about navigating the confusion and chaos Kobe's passing has caused. 
Chance the rapper also rapped his verse to "Ultralight Beam" in honor of Kobe while Kanye paid tribute to the late legend with a freestyle. 


Kanye West was an avid Kobe fan. Bryant has been the subject of several of Kanye's bars and West was one of the multiple stars in attendance to watch Bryant's last game at the Staples Center. In fact, Yeezy even made custom shirts to commemorate the moment. Their connection seemingly goes beyond the fan/athlete relationship. Following Bryant's passing, 'Ye took to Twitter where he shared a picture of Kobe in the studio with him.
"Kobe, We love you brother," Kanye's tweet reads. "We're praying for your family and appreciate the life you've lived and all the inspiration you gave."