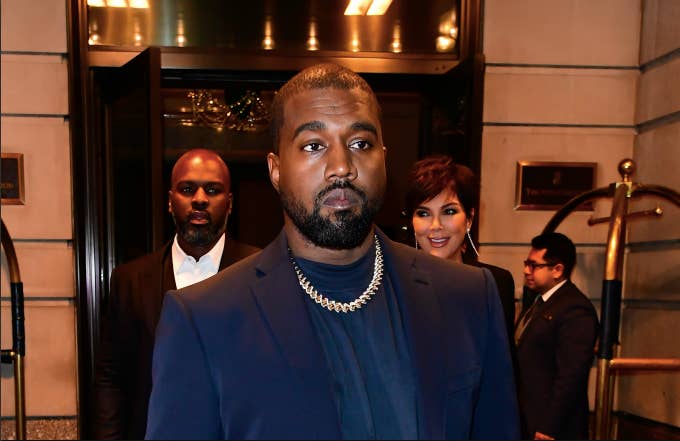 Kanye West continues to build his real estate portfolio by purchasing another multi-million dollar ranch. According to TMZ, Kanye bought a piece of land called the Bighorn Mountain Ranch. The 6,713-acre property, first established 1906, sits outside of Cody, Wyoming and him $14,495,000.
The owners over the years have made modern upgrades to the property including two heated helicopter pads, lodges with walk-in saunas, and several log cabins. 
Bighorn Mountain Ranch will be the second property West owns in Wyoming. In September, Kanye bought a property called Monster Lake Ranch. Like Bighorn Mountain, Monster Lake is located close to Cody. The entire ranch is more than 9,000 acres. Kanye purchased half of the land while the rest is leased to the federal government.
Monster Lake reportedly ran the rapper around $14 million as well. Yeezy is currently building an amphitheater on the Monster Lake ranch. His plans for the Bighorn Mountain Ranch haven't been revealed, but he has been vocal about venturing into real estate development. 
"I'm going to build five properties, so it's my first community, I'm getting into development…It's just the next frontier for me, to develop," Ye told Charlamagne tha God. "We're standing on my first property. So I'm going to be one of the biggest real-estate developers of all time—what Howard Hughes was to aircrafts and what Henry Ford was to cars. Just the relationships I have with architects, my understanding of space and sacred proportions, just this new vibe, this new energy…We gonna develop cities."
Kanye's love for Wyoming first became known in 2018 for the slate of G.O.O.D. Music releases. Pusha-T's DAYTONA album was finished in Wyoming while Ye's cover art is a landscape photo of the mountains in Wyoming.