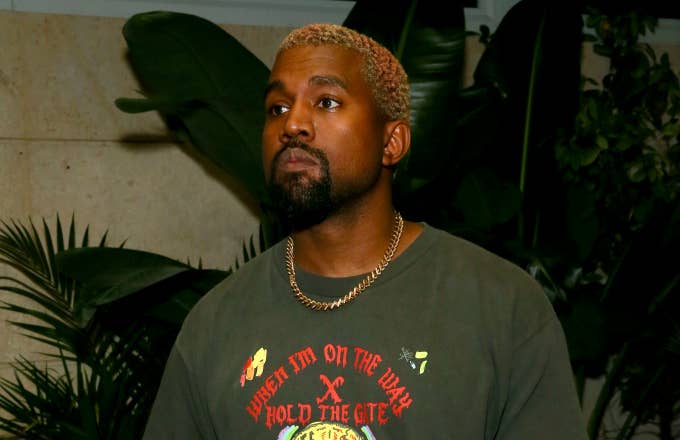 A snippet of an alleged unreleased Kanye West song has surfaced. In the short clip, the rapper appears to mention J. Cole and the Pusha T/Drake fiasco.
The audio, which the Instagram user has since deleted from their page, begins with the end of a bar in which he says "...like J. Cole, damn." The alleged 'Ye goes on to proclaim that he was not Pusha-T's source who revealed Drake was hiding a child. "My own city turned they back on me/They thought I told Push about Drake's son, god damn." 
It's unclear if there is a shot at Cole hidden behind the cut off bar, but this wouldn't be the first time 'Ye has gone after Cole. An early version of Pusha-T's "What Would Meek Do?" hit the internet shortly after DAYTONA's release.
In the song, Yeezy raps, "I am the Don of Vuitton/I am the Sean of Sean John/That's the boss, n***a... I'm too complex for ComplexCon/You heard Cole on that song, he was tryna hate." This came after Kanye claimed that Cole is "always dissing him." 
As for the potential Drake bar, Pusha-T has already cleared Yeezy of this. During an appearance on the Joe Budden Podcast, Push claims that he got confirmation of Drake's child from a woman that was sleeping with OVO producer, Noah "40" Shebib. Yet, this was after Drake sat down with LeBron James on HBO's The Shop and accused Kanye of telling G.O.O.D. Music about his child.